More pics from the Google rally
Young Kwak
(Left to right) Dale Burnham, Rick "Harpman Hatter" Bocook and Mayor Mary Verner speak during the "Hey Google, Pick Spokane" flash mob event at Riverfront Park in Spokane yesterday. An estimated 75 people attended.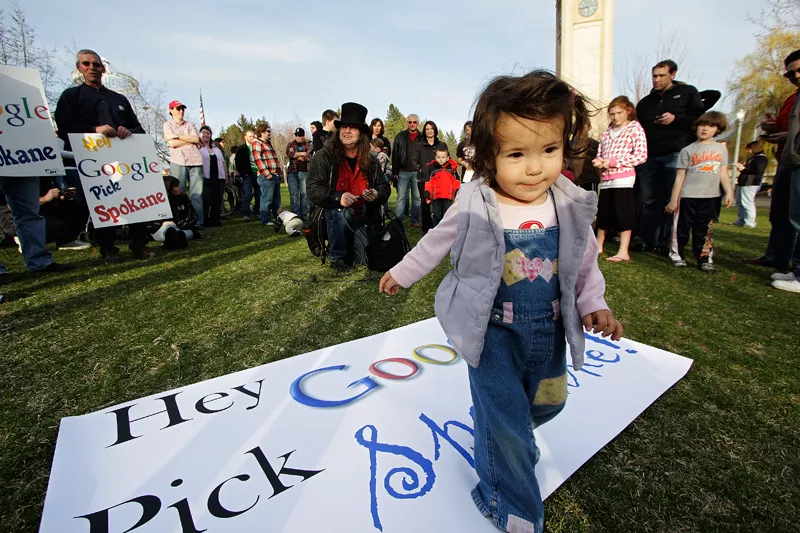 Young Kwak
Fifteen-month-old Amelia Brunkan plays on a sign.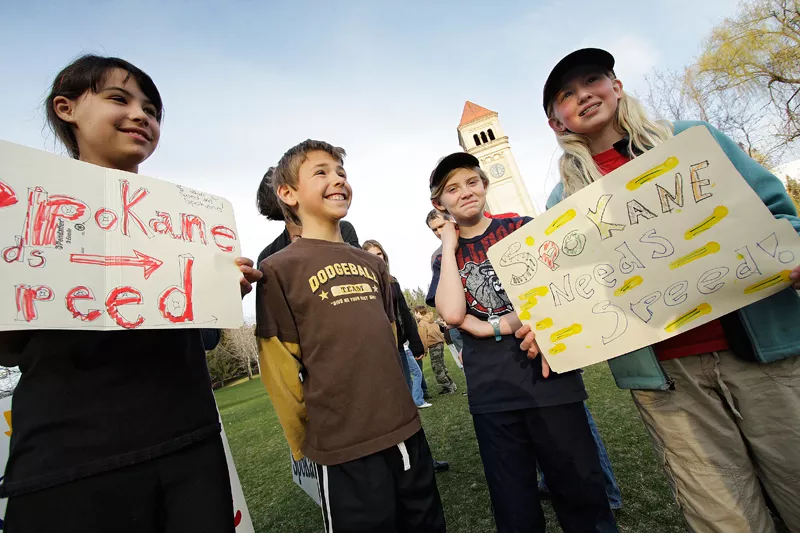 Young Kwak
(Left to right) Ten-year-old Isabel Brunken, eight-year-old Jack Brunken, ten-year-old Molly Herzog, and 11-year-old Hanna Herzog speak with Inlander writer Daniel Walters.