In honor of National Book Lovers Day, which is apparently today, Inlander writers share a little about the books they've been reading recently: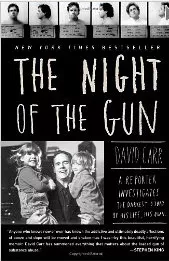 The my-life-as-an-addict memoir is an overworked genre, with books ranging from just bad to totally made up. But New York Times columnist David Carr gives the style a whole new meaning with The Night of the Gun. Carr revisits his years addicted to cocaine, years that overlapped with newspaper jobs and raising his two daughters, the way a reporter would tell someone else's story — through taped interviews, mug shots and medical records. He explores the gulf between our memories and the truth, attempting to find out exactly who he was and what he did during those years, even when it's awful to face. It's gritty, even nauseating at points, but honest in a way most first-person accounts never are. You'll wind your way from empathy to anger and back again before you find yourself wondering just how much truth is in the way you see your own life. Find an excerpt here.
— HEIDI GROOVER
Sweeping across generations and cultures, Big Woods by William Faulkner combines several of his best hunting short stories into an interwoven portrait of life in the Southern backcountry. Faulkner's beloved "The Bear" folds into other related stories exploring manhood, tradition and the steady disappearance of true wilderness. At 198 pages, it makes for a quick read but still captures entire lifetimes, lost rituals and changing societies.
I also continue my decade-long effort to finish Zen and the Art of Motorcycle Maintenance by Robert Pirsig. I recently passed page 300. Don't tell me, but at the end, I predict the motorcyclist has been a ghost the whole time.
— JACOB JONES
As a writer, celebrity chef Marcus Samuelsson is no Anthony Bourdain. But even without the bad-ass turn of a phrase, Samuelson's memoir of rising from the humblest of origins to winning the revered James Beard Award, is still entirely compelling. Released last year, Yes, Chef, is at its core a story about food. Samuelsson, who was adopted from Ethiopia at 3 and raised by Swedish parents, begins his tome by explaining where his influential flavors came from — his Swedish grandmother's cooking, Ethiopian spices and classic French technique. He cooks in kitchens throughout the world before being made head chef at Aquavit, a high-end Swedish-American joint, in New York City at age 24. His story is fascinating; his life is fully lived. And at the end of the book he opens a brand new restaurant in Harlem (he is now an American citizen), called Red Rooster. After reading the book, you'll want to hop on a plane and go there to taste all of these flavors he's spoken of converged in one place.
— LAURA JOHNSON
I'm about a quarter into Under The Dome, the same hefty Stephen King book that inspired the TV series airing on CBS right now. I have no patience for those who automatically carp that "the book is better" — but television and books clearly have different strengths.
A great TV show can show nuance of actions — witness the way Walter White's facial muscles twitch as he weaves his latest lie. But a book can show the depth of thought the way that film never can. This particular premise — a town is trapped under an invisible force field — has its share of people doing apparently really stupid things for seemingly no reason. Maybe they're just kind of stupid.
But when King writes his books, he spends lengthy passages exploring the motivations behind the actions of his characters. You'll understand what makes Big Jim Rennie and Dale Barbara tick in a way the TV series fails to explain.
And best of all, King still has a bit of pretentious Great American Novel writer left in him. He'll occasionally dive into his fair share of poetic prose, wielding omens, allusions, and omniscient narration, reminding readers that he isn't just a fiction writer, he's a storyteller.
— DANIEL WALTERS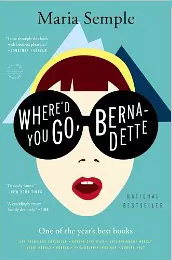 There's no obvious reason to sympathize with the troubled nuclear family in Where'd You Go, Bernadette by Maria Semple — they're brilliant, super-rich and so snobby they consider Seattle provincial. (The reaction in Seattle has been compared to Portland's reaction to Portlandia.) But the sharp and quick-paced writing brings you into their eccentricities and failures before you have time to object. The email-dossier style and modern urban characters draw easy parallels to Jennifer Egan's Here Comes the Goon Squad, but the scope is narrower and the satire is funnier. It made sense when I realized Semple is a veteran comedy writer who's been a writer for Arrested Development, among other shows, because there's emotional complexity and resonance hiding beneath the absurdity. The novel earned praise when it was first published the end of last summer, but it only now meets my two requirements for a beach/cabin read: It's out in paperback and widely available at the library.
— LISA WAANANEN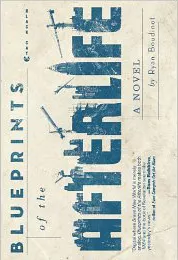 Speaking of books set close to home, Ryan Boudinot's Blueprints of the Afterlife turns Seattle into a reconstructed New York City in the age of F—-ed Up Shit (FUS). But it's not your typical post-apocalypse work of science fiction. Boudinot's characters undergo a different kind of zombification — minds have merged with the Internet to make up the Bionet, a hackable collection of human nervous systems. In Boudinot's dystopia, DJs hijack another's consciousness, turning life into automated completion of scripted tasks; a colony of flamboyant clones caters to a psychotic celebrity; pharmers rent their bodies to the government as they grow tissue for harvest, and the same dead body keeps blinking into existence. You laugh and cringe as the patchwork of characters paint a surreal, sometimes unnerving landscape of the future.
—BETH NOTTURNO