Shirley Harman, left, and Rick Smith sway to the music of Swing Street last Thursday during a weekly dance night at the Southside Senior & Community Center on Spokane's South Hill. About 50 people attended the event, which starts at 7:30 pm every Thursday. Photos by Young Kwak.
Below are a couple of additional photos from the dance.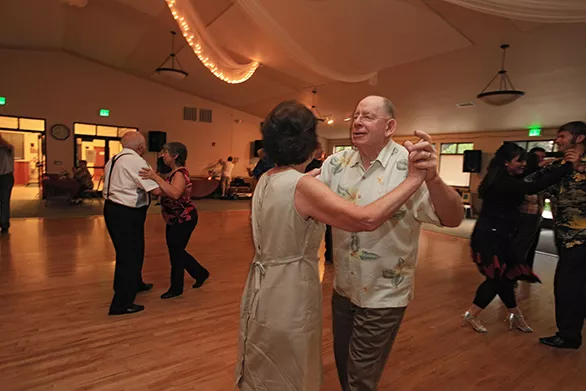 Young Kwak
Linda, left, and Dick McQuinney.
Young Kwak
Addie Mitchell, left, and Ken Dahlke.