It was quite a busy year. I photographed everything from beekeepers trying to maintain their way of life to aviation students to a high energy fashion show. Looking at the past and glimpsing into the future, I photographed an iconic downtown sign being removed. It was later restored and replaced. Some young people struggled to figure out how to make a better future for themselves while others were busy filming their way to stardom. Spokanites went to shows, beat each other up on roller skates and saw their hometown college team ranked No. 1 for the first time. I ended the year halfway around the world at a military base, photographing the lives of our deployed service members.
Young Kwak
Rhodes Crane & Rigging, Inc.'s Roger Baker uses a Grove Worldwide RT64C to remove a sign from the Washington Water Power building on Aug. 28.
Young Kwak
During filming of an episode of Transolar Galactica on Aug. 3, camera operator Shaun Springer, center, shoots an insert shot of Regina (Crystal Pointek), right, as director Adam Harum looks on.
Young Kwak
Matthew Shakespear, Olson's Honey field supervisor, inspects a frame from a bee hive in Moses Lake on July 24.
Young Kwak
Agwa Taka, who came to the United States as a refugee from his home country Ethiopia 27 years ago, poses for a photograph at his house in March.
Young Kwak
Bloomsday runners cross the Monroe Street Bridge, photographed from the roof of the City Hall, on May 5.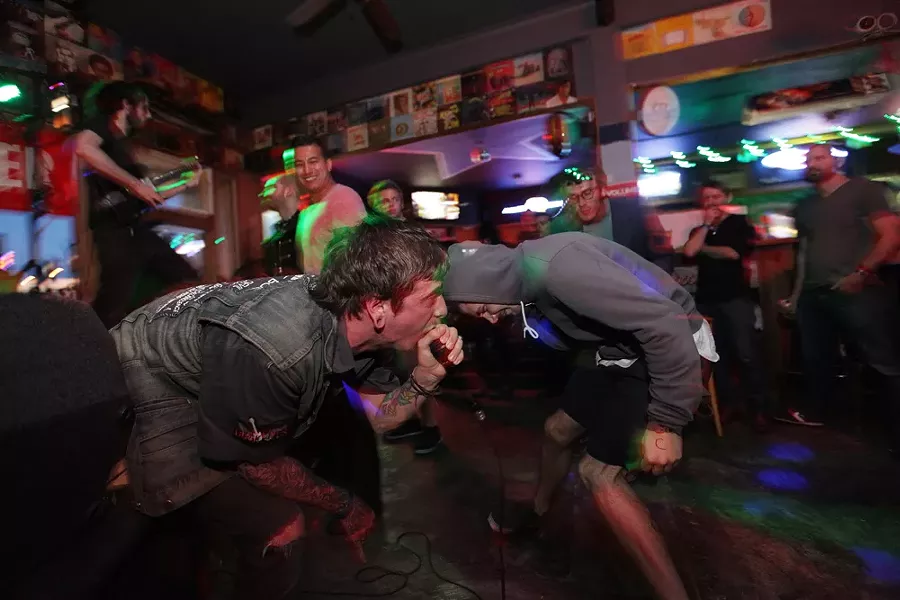 Young Kwak
FAUS performs at Carr's Corner during Volume, the Inlander's annual music festival, on June 1.
Young Kwak
Gonzaga University's Kevin Pangos, center, grabs a loose ball during the second half of an NCAA basketball game against Pepperdine University at the McCarthy Athletic Center on Feb. 7. Gonzaga won 82-56.
Young Kwak
Ariel St. Clair walks the runway during "Mademoiselle," produced by Olive + Boone and held at The White Room on Aug. 22.
Young Kwak
Dillon Green skates behind his mixed breed dog, Katara, past Macy's in downtown Spokane on Sept. 26.
Young Kwak
Part of the "SPOMa: Spokane Modern Architecture" exhibit at the Northwest Museum of Arts and Culture: An Alvar Aalto Black Stool No. 602 (1954); Armchair No. 402 (1933); and "Moon Swallowing the Sea" (1961), a painting by Gaylen Hansen.
Young Kwak
Roger "Hop Along Hoot" Sherman fires his Hartford 92 rifle during a Windy Plains Drifters match in Medical Lake on July 13.
Young Kwak
Senior David J. Darrow, 18, at Shadle Park High School, would like to attend the Oxarc welding school, but doesn't know how he will come up with the $10,000 tuition.
Young Kwak
Lengua tacos from Tacos Tumbras are photographed for the Dining Out Guide.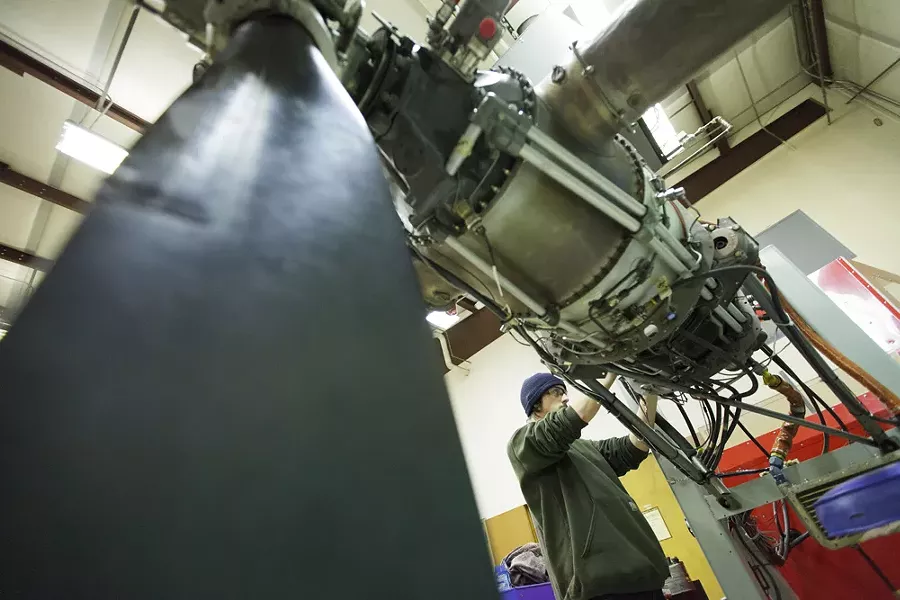 Young Kwak
Student Brett Didier installs safety wiring onto a fuel control unit for a PT6A engine at the Spokane Community College Aviation Maintenance Technology facility at Felts Field on Nov. 21.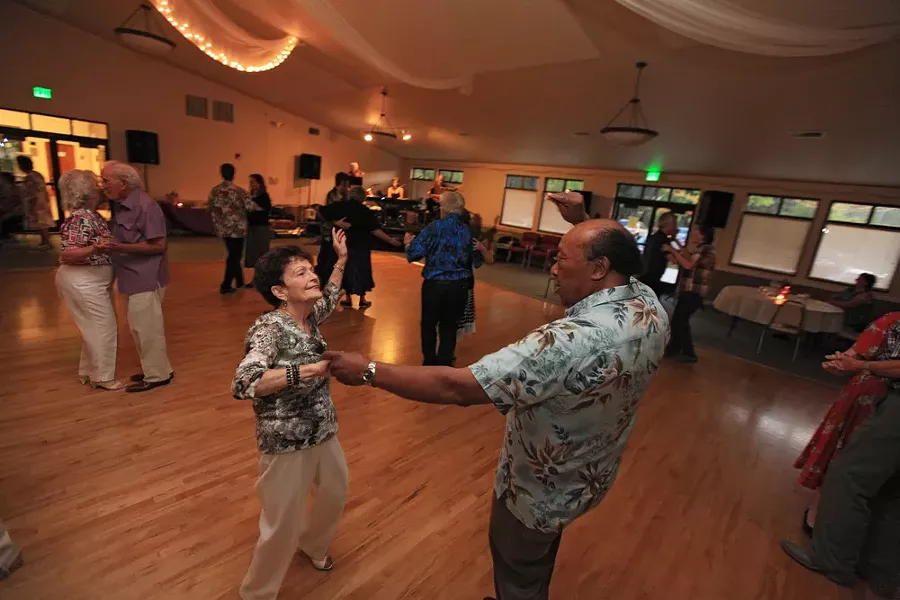 Young Kwak
Shirley Harman, left, and Rick Smith dance to music played by Swing Street during the Thursday Night Dance at the Southside Senior & Community Center on Aug. 8.
Young Kwak
Naomi "Sweetart" Weitz and the Spokannibals at their practice facility on April 18.
Young Kwak
Kalispel Tribe of Indians Vice Chair Ray Pierre III, left, helps his 8-year-old son Ezra fish along the Pend Oreille River on the Kalispel Reservation on April 21.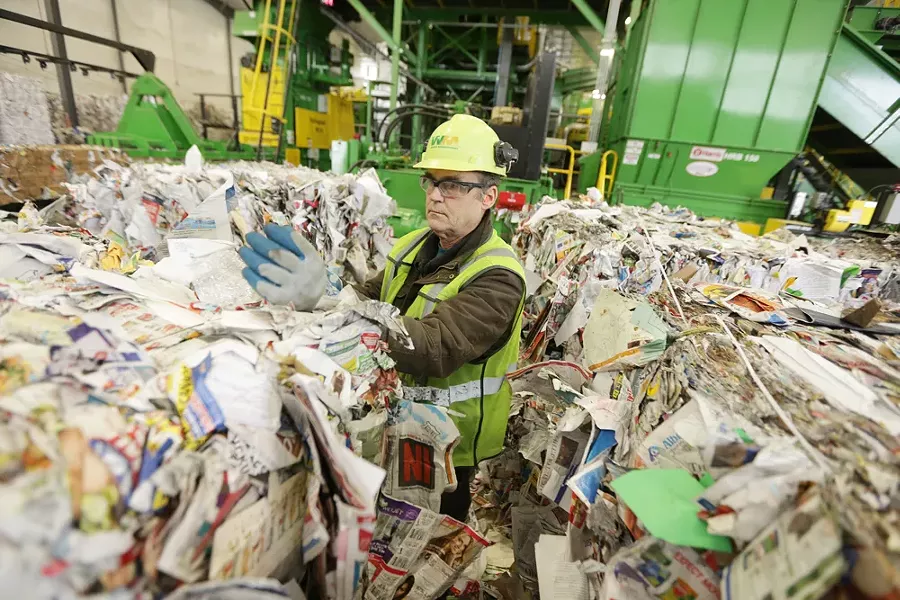 Young Kwak
Rick McHenry removes items that don't belong from a bale of paper at Waste Management's SMaRT Center in Spokane on April 10.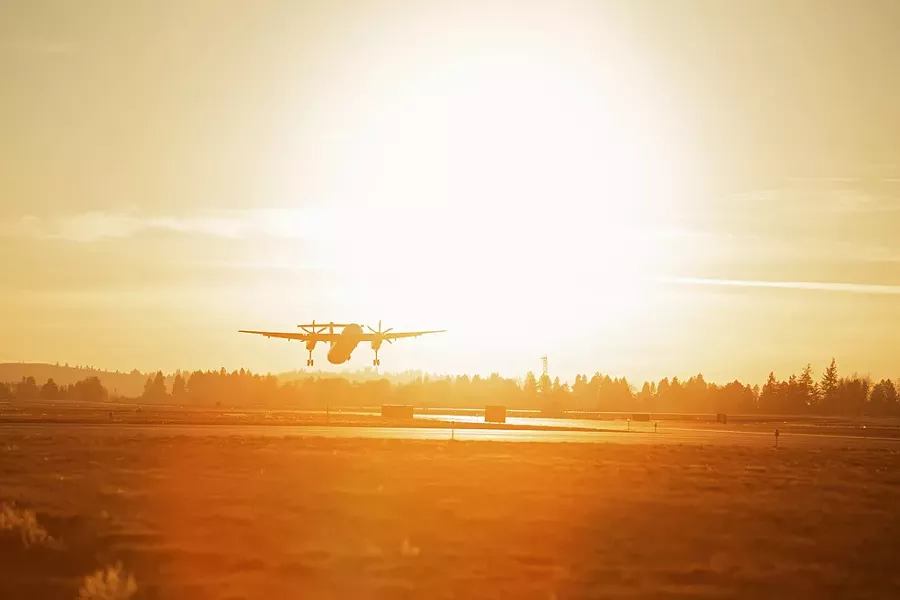 Young Kwak
A Horizon Air Bombardier Dash 8 Q400 takes off from Spokane International Airport on Nov. 22.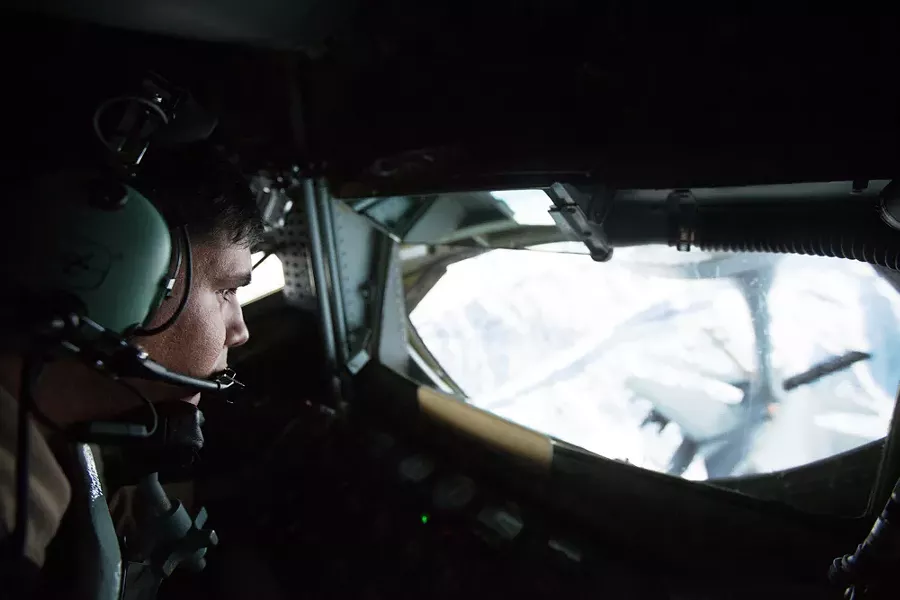 Young Kwak
Boom Operator Senior Airman Dave Fernandez, of the 376th Expeditionary Operations Group, refuels an F-16 from a KC-135 over northern Afghanistan on Dec. 14. Fernandez's home unit is based at Fairchild Air Force Base.