You know those old ratty jeans that used to be new? Now they have holes and stains everywhere? That was our Visual Arts Tour map. We run coverage of the Visual arts tour twice a year and we always end up running the same ratty old map. So, digging through our archives for the 20th Anniversary issue, Lisa Waananen came across a early map that we used to run — illustrated by Ivan Munk — and it inspired us to throw out our old ratty jeans and try something new.
I reached out to Jacob Greif to see if he could take a crack at a new map — and he came back with pure awesomeness. All of Spokane's landmark buildings have been painstakingly recreated on this new map, but you won't be able to see the full thing until next week's issue (Feb. 13) hits the stands. Here is just a small taste.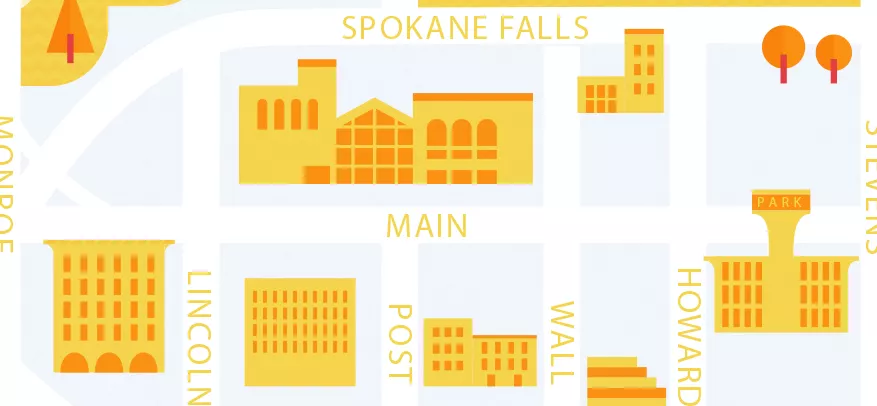 Jacob Greif
Detail from new Visual Arts Tour map debuting in the Feb. 13 issue.

Ivan Munk
Visual Arts Tour map circa 2001