Lisa Waananen
The Yards Bruncheon on Summit Parkway in Kendall Yards opens for lunch and breakfast on Wednesday.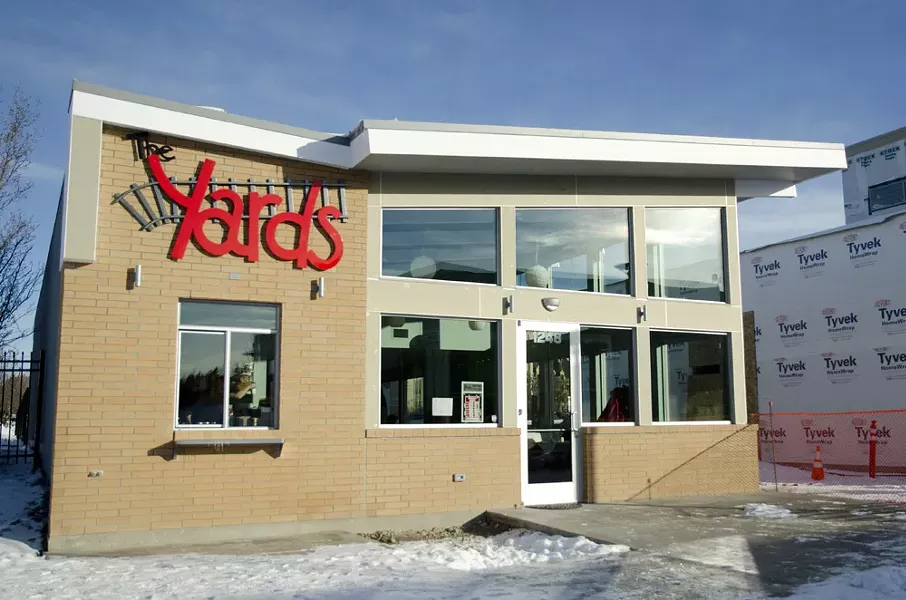 Lisa Waananen
The Yards on Summit Parkway. To the right, another restaurant is under construction.
The newest restaurant in Kendall Yards, the Yards Bruncheon, opens tomorrow for breakfast and lunch. We got a chance to stop by this morning for the soft opening to look around and check out the menu.
The mint green interior has a retro diner feel, with booths along the east wall and a checkerboard floor. The restaurant is owned by chef Adam Hegsted, who also owns the restaurant currently under construction next door. Hegsted is known for using local ingredients in inventive ways, and the printed menu notes that it may change based on the season and "the kitchen's inspiration."
Lisa Waananen
The interior has a retro diner feel with modern touches, like the lighting and green-tinted wooden ceiling.
The plan is to serve breakfast and lunch seven days a week — daily kitchen hours are 7 am to 3 pm — with coffee and pastries for quick pickup. The breakfast menu includes sweeter options like a sourdough waffle ($6) and ricotta-apple pancakes ($6) along with omelets and other savory dishes like Chorizo n' Egg Tacos ($9). The lunch menu includes a variety of soup-and-salad combos, sandwiches and several burgers — including a beet burger ($8) for vegetarians.
This is the first restaurant to open in Kendall Yards since Central Food, owned by chef David Blaine, opened late in 2012. Several other restaurants will open in the coming year — framing is complete for Hegsted's other project, the Wandering Table, and a mixed-use building that will include a Brain Freeze Creamery shop had windows and doors installed last week. Construction crews broke ground for the Veraci Pizza building in January.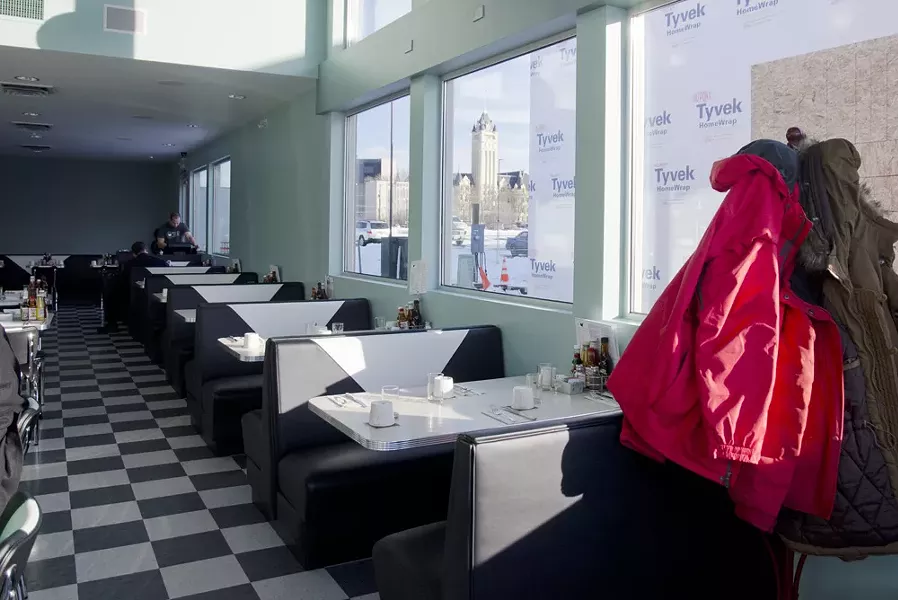 Lisa Waananen
Booth seating lines the east wall; the open kitchen and coffee bar are on the opposing wall.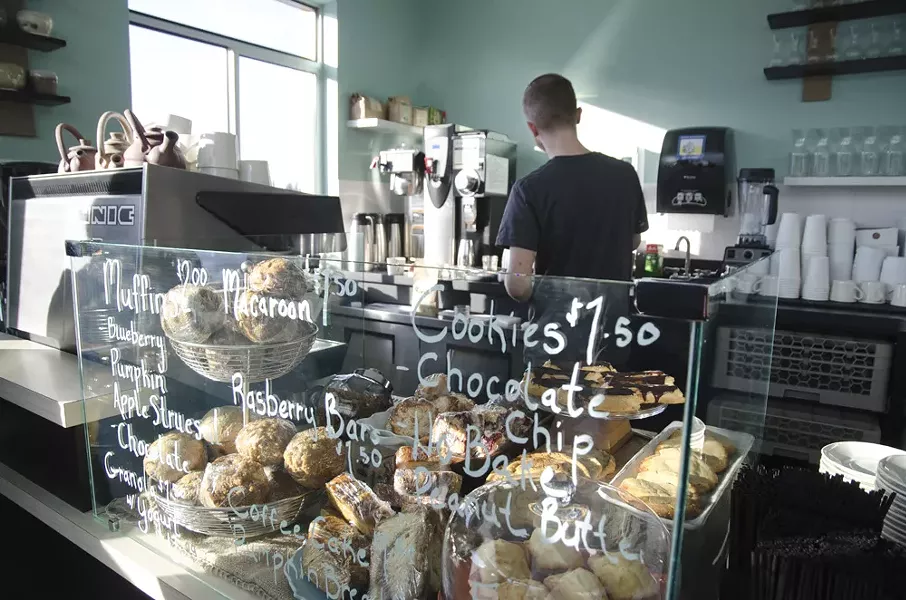 Lisa Waananen
Roast House was trying out different coffee techniques today.