Are you looking at the Volume schedule and feeling your eyes start to cross? Yeah, us too. For a little help, we asked some of Spokane's favorite musicians to send us their dream schedules — some of which are only possible if you have two bodies. Or if you sprint between venues. We suggest sprinting over dismemberment. — Leah Sottile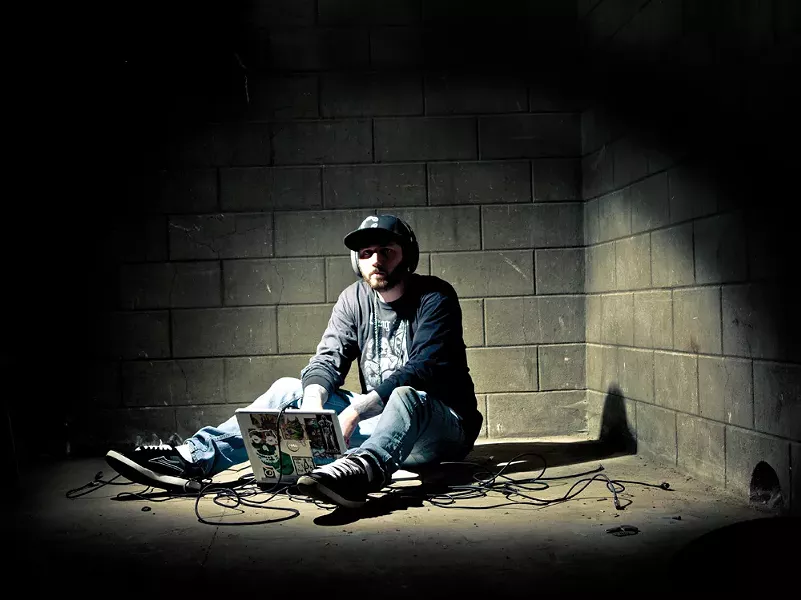 Kristen Black
As a Band to Watch in 2011.
DAN OCEAN
2011 Band to Watch, BLVCK CEILING; Cloak&Dagger and Brothers Ov Midnite DJ
FRIDAY
6:30, Mootsy's: Clusterf—-?!?
8:10 pm, Club 412, all-ages stage: Bloody Gloves
8:35 pm, Mootsy's: Shades
SATURDAY
7:30 pm, Club 412 all-ages stage: Losing Skin
7:30 pm, Red Room Lounge: Bandit Train
9 pm, Big Dipper: Hooves
9:30 pm, Red Room Lounge: Boy Eats Drum Machine
10:15 pm, Neato Burrito: Twin Towers
10:40 pm, Red Room Lounge: Psychic Rites
See the full Volume schedule here. See all the band profiles here. See other lineup picks here.