When Hoopfest rolls around each June, there are always two types of "Hoopfesters"—the players and the fans. This year we thought we would offer a different perspective by focusing on Hoopfest street style.
Traditionally, Hoopfest teams of three try to bring their A-game in three categories: athletic skill, team unity and costume. But as the tournament continually grows and changes, so does the costume aspect of the team trifecta.
For the 25th anniversary of Hoopfest, both players and fans were on point with their street style. Most teams went with the sporty versus costume look. There was an abundance of Nike, Under Armour and Adidas apparel.
The overarching trends worn by fans were aviator sunglasses, Strideline socks, as mentioned last week, and summer festival attire similar to Coachella and Lollapalooza. You might even say this year's street style could be referred to as "Hoopchella."
Madison Bennett
Taylor Halverson, Spokane native, watched some friends play while channeling her inner Coachella.

Madison Bennett
Stephen Ferraro got his game on with his California-inspired hair and sporty street style. The Spokane Dank Doggz ruled the court.
Madison Bennett
Xing Zhang and her pup supported their ballers while wearing some trendy summer pieces. '90s floral made a huge appearance this Hoopfest.
Madison Bennett
As talked about last week, Strideline socks were everywhere this weekend. The Spokane skyline is becoming well known. The socks were worn by Sean Grady, Spokane native.
Madison Bennett
Little Logan Knowles showed his support while wearing a comfy Under Armour outfit. He's prepping for his future Hoopfest debut.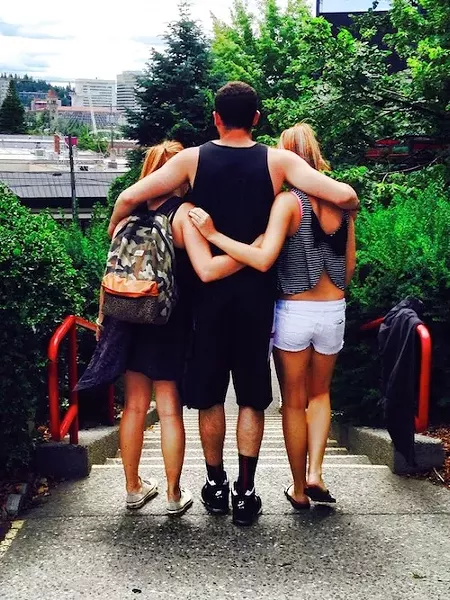 Marci Pohle
Dillon Reynolds, U.S. Air Force officer, enjoyed coming home from Arkansas for Hoopfest weekend. His two biggest, and most stylish, supporters, Kristina Carpenter and Kenzie Reynolds, showed him love on the court. The camouflage and leather backpack is both trendy and symbolic.
Madison Bennett
Carson Lehnert, Cole Thomas, Jaxon Kourtlever and Avery Donner traveled to Spokane from Blaine, Wash., for Hoopfest weekend. This bright orange brigade of boys had a blast while wearing matching Nike tops. Donner even wore Strideline socks.
Connor Harlow
Kim Harlow showed son Camden Harlow her support while wearing one of Hoopfest's biggest trends, aviator sunglasses.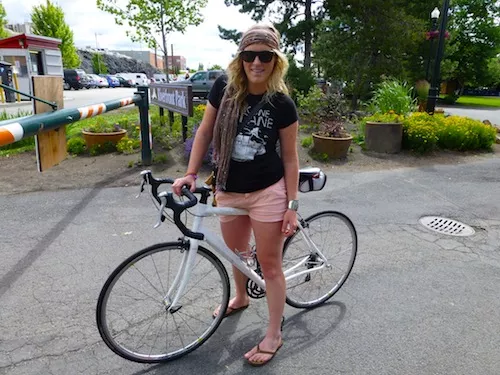 Madison Bennett
Olivia Grout made a smart and stylish choice this Hoopfest. She ditched her car and opted for a vintage white bike as her mode of transportation. She also looked summer music festival ready in her chic headscarf and earthy jewelry.