A couple of hundred people biked and walked on streets, blocked off to motor vehicle traffic, around Corbin Park for Spokane Summer Parkways. Residents and visitors alike used this opportunity to leisurely make their way around the park or listen to music. Groups of people stopped every once in a while to socialize or eat.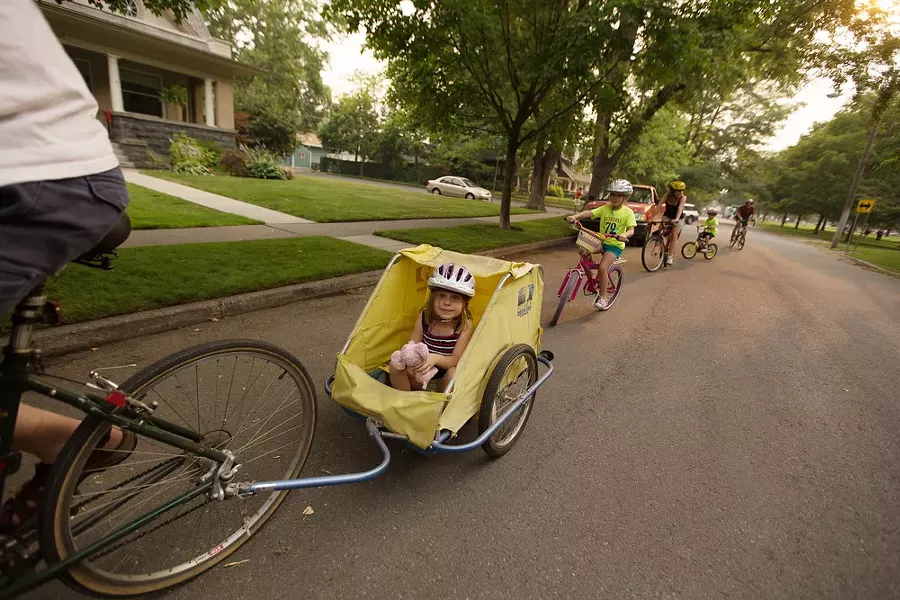 Young Kwak
Five-year-old Carmen Walter, center, rides in a trailer as her father Jeff pedals, with the rest of the family following.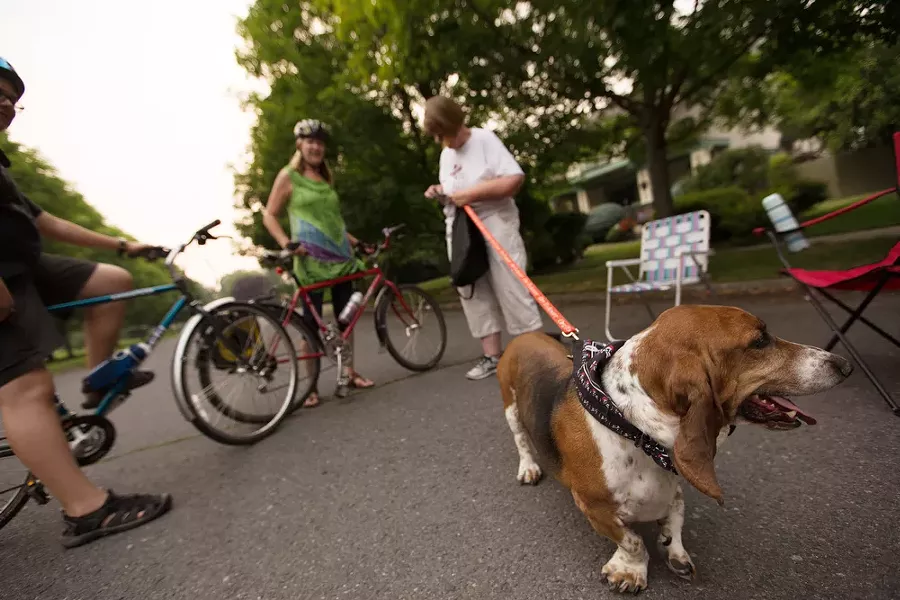 Young Kwak
Gus, a 5-year-old Bassett Hound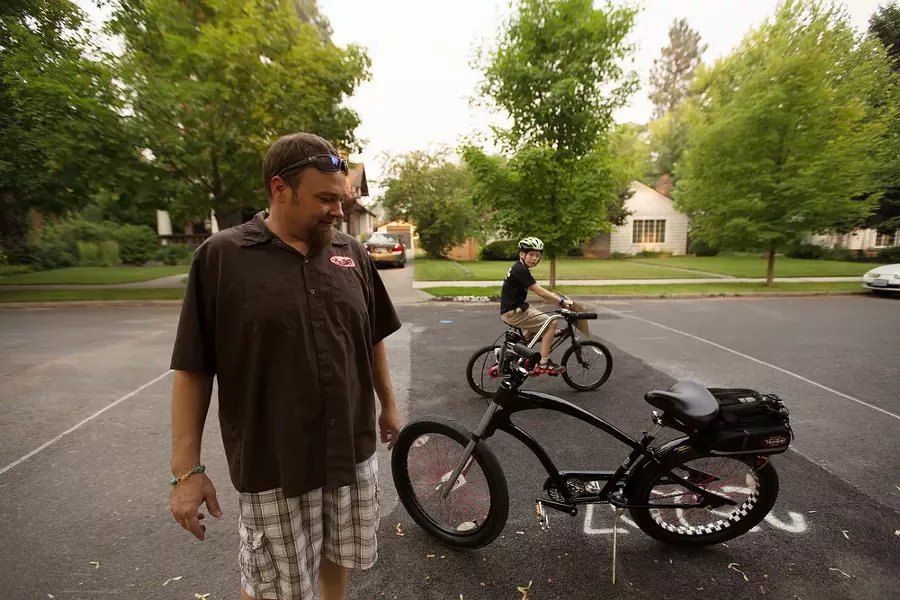 Young Kwak
Josh Hofer and his Electra Straight 8
Young Kwak
Erick Erickson, right, and Jo Pickens enjoy Tibetan dumplings.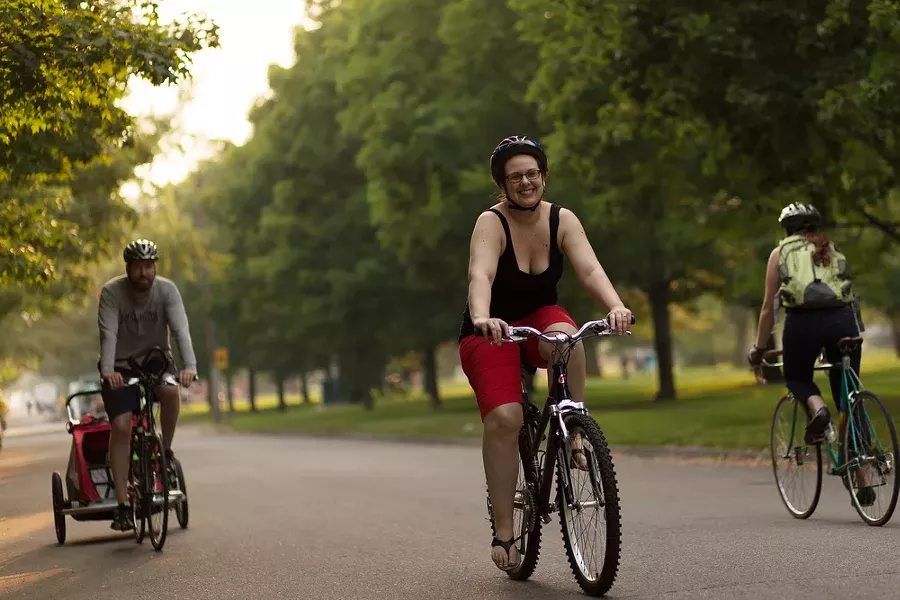 Young Kwak
Heather Striker, center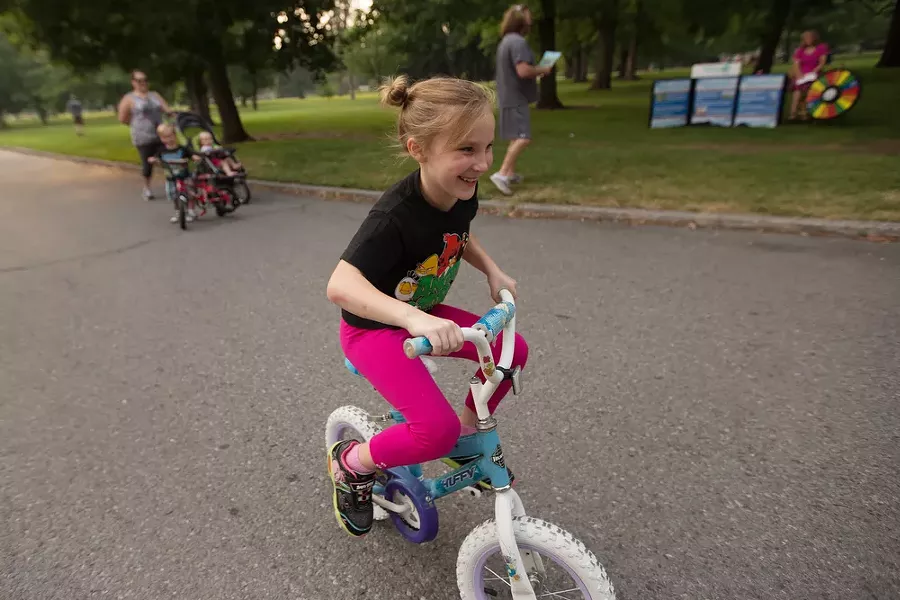 Young Kwak
Six-year-old Chloee Cline
Young Kwak
Jamey Calhoun and his wife Hayley, with their 2-year-old daughter Elsa in a wagon.
Young Kwak
Rob Brewer and his 1-year-old daughter Winnie in the front seat.
Young Kwak
Larry Smith and his custom bike he built off a Dyno frame.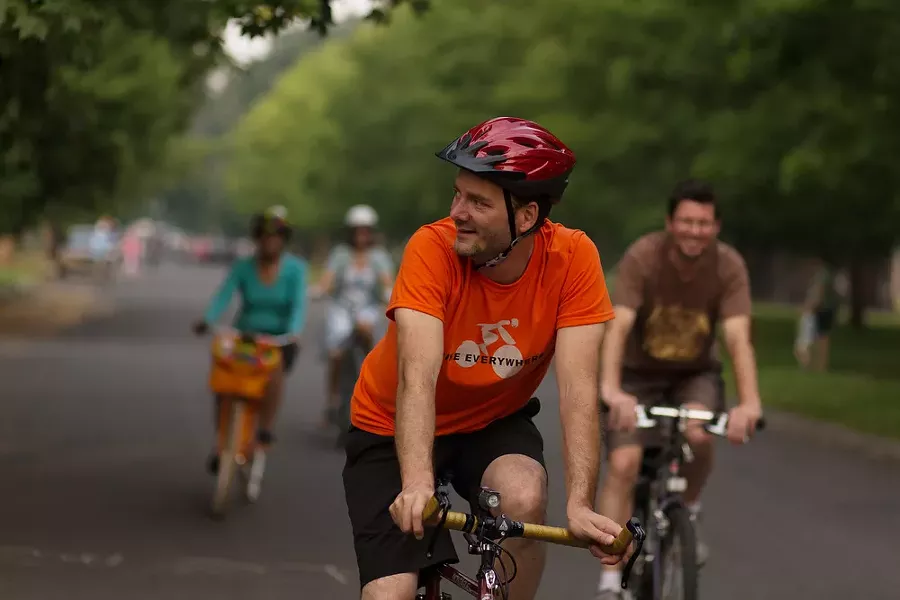 Young Kwak
Mark Simonds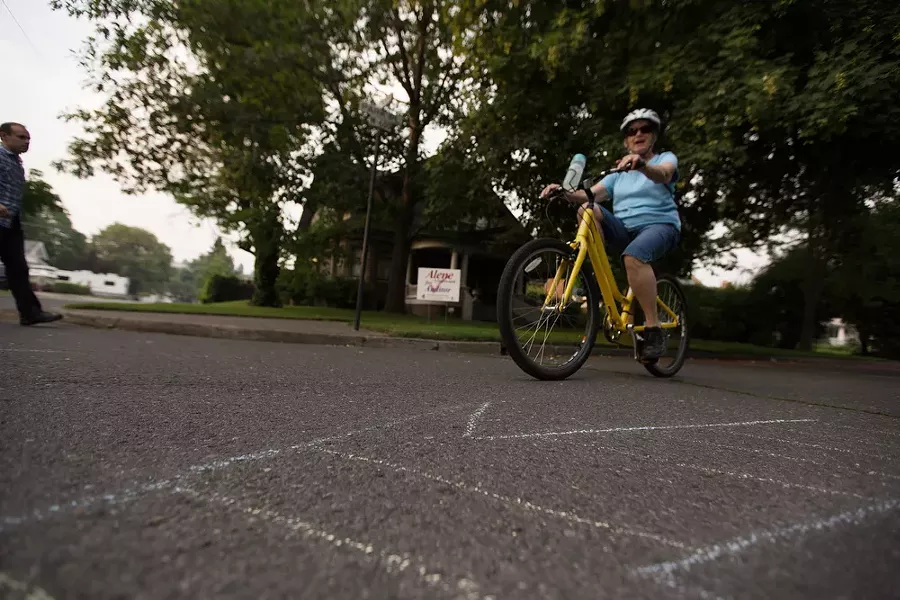 Young Kwak
Peggy Smith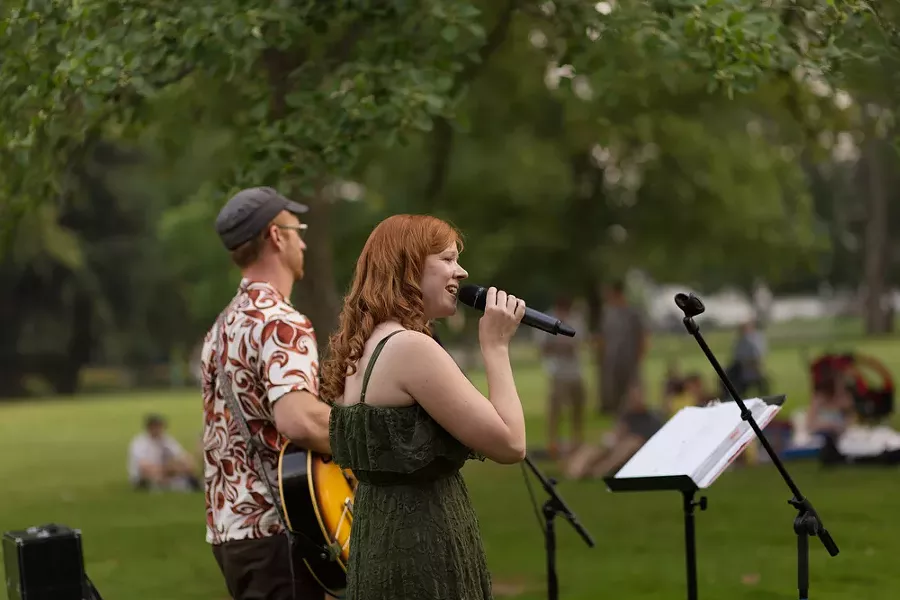 Young Kwak
Sara, center, and Jesse Brown, of the Sara Brown Band, perform.
Young Kwak
Emerson-Garfield Neighborhood Council Member Eline Helm with her 6-month-old daughter Linnea listening to the Sara Brown Band.
Young Kwak
(Left to right) Heidi Arbogast, Eva Silverstone and Mary Bacon speak.
Young Kwak
A family break.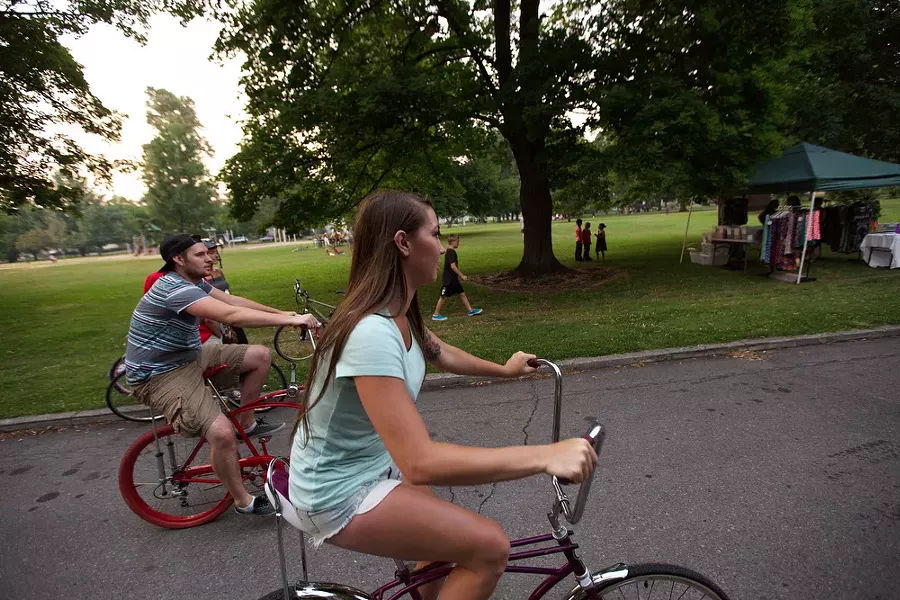 Young Kwak
Lauren Stewart, center, and Will Dewey ride the parkway.