Our annual, massive Fall Arts Preview issue hits stands today. It's one of the biggest Inlanders we put together each year, and by far the largest special section focusing on the local arts community. As listings editor, the task of putting together the massive, 13-page calendar of arts events in this section is all mine. It's a doozy for sure, but it always gets me excited as I sort through all the amazing, innovative events that roll in.

And with this year's Create Spokane Arts Month happening through October — which is already the busiest month for the local arts scene — this year's season is more robust than ever. I suggest getting your calendar out now, because there are too many events you won't want to miss. Here's a peek at what those of us who worked on the Fall Arts issue are looking forward to most. — CHEY SCOTT
Washington Beer Commission
This year's fest moves from Riverfront Park to Avista Stadium.
INLAND NW CRAFT BEER FEST
Sept. 26-27
As a newcomer to Eastern Washington, I don't know (yet) how locals think of the beer scene. But as someone coming from a place (Salt Lake City) with a rather, um, limited number of native breweries, let me just say that navigating the wide array of craft brew options here in Spokane is daunting. Delicious, but daunting. So this Inland NW Craft Beer Festival seems like a godsend of a crash course with its promised 30 regional breweries pouring more than 100 beers. (DAN NAILEN)
CONOR OBERST
Sept. 28
I'll admit it. I bought my ticket back in May, the moment I heard Conor Oberst was set to play the Knitting Factory this fall. Since high school, I've been following Oberst's discography around like a puppy — whether it was Bright Eyes albums, him and the Mystic Valley Band, solo releases or a collaboration with his fellow indie stalwarts in Monsters of Folk. His new solo album, Upside Down Mountain, has everything that's great about Oberst: folksy rhythms, raw vocals and gnawing questions ("Say the engine failed when that plane was flying/If you were the pilot, would you curse or would you pray?"). This time around, his usual sad-soaked melodies have a hint of cheer, but — best of all — the storytelling is still poignantly beautiful. (JO MILLER)
THE PIXIES
Oct. 3
There are some natural concerns that come with seeing a favorite old band after years of said band being either broken up or on a long hiatus, foremost of which is — will the show spoil a lifelong love affair if it doesn't live up to all those pent-up expectations? Eighties-era alt-rock heroes The Pixies leave any such worries in the dust in their 2014 live shows, blending in new songs from their Indie Cindy album released in April alongside classics like "Wave of Mutilation" and "Where Is My Mind?" I caught one of the shows earlier this year, and Black Francis is in fine, howling form, as is the rest of the band, including bassist Paz Lenchantin, subbing for the dearly departed Kim Deal. (DN)
COEUR D'ALENE ARTWALK
Oct. 10, Nov. 14 and Dec. 12
Getting the most out of the fall season takes special technique: the ability to balance the indoors with the outdoors. Brisk autumn air and colorful leaves are fun for a while, but once your nose clogs and you start coughing up lungs, it's time to move inside. That's why, for a month or so at least, I'm excited to explore Northern Idaho. The historic city of Wallace puts postcards to shame mid-October, and I look forward to enjoying the ArtWalk in downtown Coeur d'Alene while snagging some grub at Hudson's Hamburgers. (CHRISTIAN VOSLER)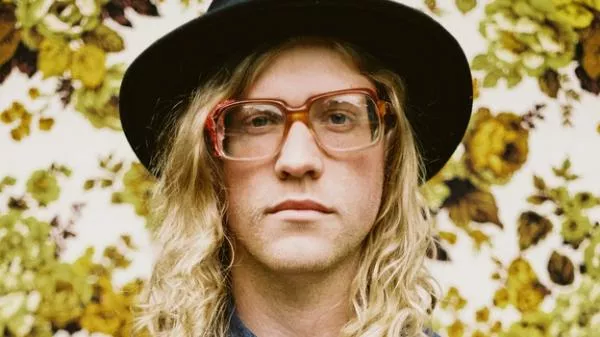 Chewelah's favorite son Allen Stone returns to Spokane in October.
ALLEN STONE
Oct. 24
I'm excited to get down at the Knitting Factory this fall for the Allen Stone concert. His soul, bred in Washington, is raw and groovy, especially as an unassuming long-haired hipster type. I continually return to the self-titled album he released in 2012 when I'm in the need of some feel-good R&B. As one of our state's most talented young performers, Allen Stone is known to put on a funky show and surely will get the Spokane crowd moving. (MOLLY SMITH)
PAC CON SPOKANE
Oct. 24-26
There's never been a better time to be a gamer, cosplayer, comic-collector or geek culture subscriber. All of the aforementioned genres and the events surrounding them grow in popularity and size year after year. (Example: Seattle's PAX Prime video game convention, which I attended for the first time this year, attracts over 70,000 people, and sells out within a few hours), and Spokane is ready to get in on the action. We're all anxious to find out how the first annual Pac Con Spokane turns out, if only because we're still shocked that the inaugural event has managed to wrangle Stan Lee, William Shatner and a host of other sci-fi/fantasy genre stars to grace the Lilac City with their presence. But besides the stars on the schedule, Pac Con Spokane is also boasting an impressive lineup of local and regional industry professionals. So maybe it wasn't that hard to get them to come here after all. (CS)
MUDHONEY
Oct. 26
The last time I saw the fiery, fuzzed-out rock outfit Mudhoney, they were celebrating their 20th anniversary as a band in Seattle. The show was packed in with men who dressed like it was still 1992 (the long hair to go with the plaid and ripped jeans). It was almost like being transported through time. Now that the group is 26 years old, I can only hope their upcoming show in Spokane brings that same super loud, grungy throwback experience to the intimate Bartlett space.(LAURA JOHNSON)
THE GLASS MENAGERIE
Nov. 6-22
Time to move inside. While I've never been much of a theater nut, I do enjoy a good production. Tennessee William's The Glass Menagerie particularly piques my interest, with its cast of four. And with Interplayers Theatre recent merger with CdA's Lake City Playhouse, my fingers are crossed that this production (Note: it is planned to stay on the schedule) still goes through. (CV)
SPOKANE SYMPHONY CLASSICS 4: HAYDN AND DVORAK
Nov. 22-23
I know just the title of this event has the potential to put you to sleep. But resist that urge! The sweeping orchestral piece the Spokane Symphony will play for its November Classics Series concert is Czech composer Antonin Dvorak's Symphony No. 9 (aka New World Symphony), and it's one of the most beautiful and haunting works ever written. It is so compelling that astronaut Neil Armstrong took a recording along on the first successful moon landing. There's also a cello concerto on the concert bill. And as cello is potentially the best instrument ever, this can only enhance the greatness of the evening. (LJ)
"The Mitten" is of Brett's most recognized children's books.
AUTHOR JAN BRETT
Dec. 14
This beloved children's author's presentation is something I'd have loved to experience as an avid childhood reader, and I'm excited about it merely for that reason. (Guess I'll have to borrow a friend's kids to take to this event.) Gen Y-ers and Millennials both have most likely experienced the colorful, detailed artwork and vivid storytelling of the widely-published author-illustrator. Surely we remember some of Brett's earlier, seminal works — The Mitten, or her illustrated retelling of the Twelve Days of Christmas. Even grown-ups can appreciate her beautiful stories. Just in time for Christmas, the author is visiting the Northwest and making a stop here to present her newest work, The Animals Santa, at the Bing Crosby Theater for an event co-hosted by Auntie's Bookstore. (CS)