The Spokane International Film Festival is off and running, and screenings continue through this weekend. Be sure to check out
our complete coverage of SpIFF
while you decide what films to see.
Inlander
intern Courtney Brewer took her camera to the Opening Gala at the Bing Crosby Theater, which included screenings of regional productions
Dryland
and
Queens of the Roleo
, as well as appearances by both films' directors and casts. Author Jess Walter moderated the Q&A sessions, and film fans mingled at the Bing's Ovation Lounge and checked out the SpIFF Posterize artwork.
Here are some shots from the scene:
Courtney Brewer
The casts and directors answer questions after the screenings of Dryland and Queens of the Roleo. From left: Josh Knodel, Matt Miller, Richard Wilhelm and Sue Arbuthnot of Dryland, host Jess Walters, Queens' Dave Jones and Roy Bartlett.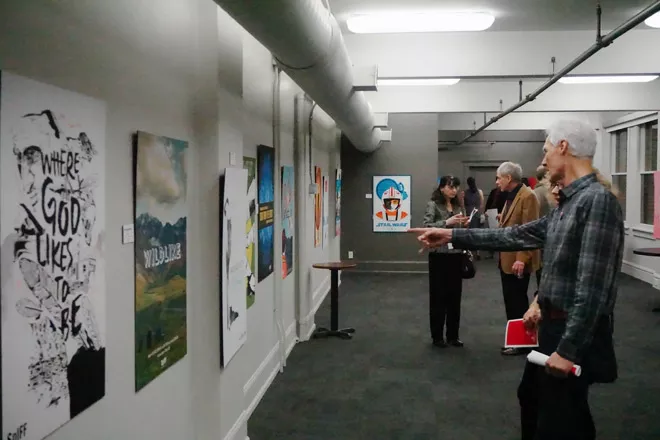 Courtney Brewer
Guests mosey through the movie posters on display.
Courtney Brewer
SpIFF's director, Pete Porter, introducing the double feature.
Courtney Brewer
VIPs mingled before the show in the Ovations Lounge above the Bing.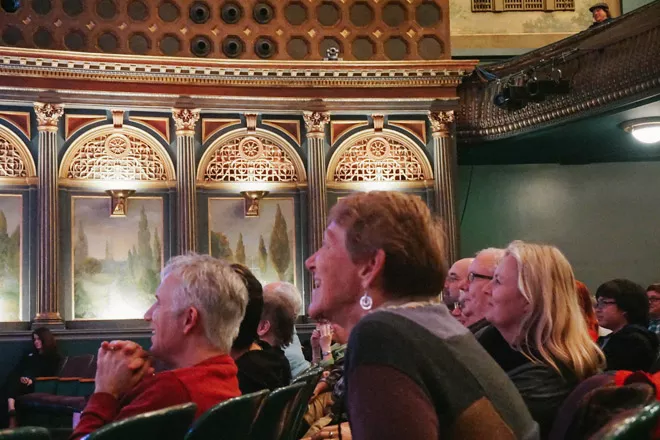 Courtney Brewer
The audience was enthralled with Queens of the Roleo's Roy Bartlett.
Courtney Brewer
Lind, Washington, farmers Josh Knodel and Matt Miller from the movie Dryland.