"He's world class," beamed onlooker Seiko Miki after Zuill Bailey's
Flash-Bach
performance in River Park Square. "Though I prefer the more grand scale venues, it's so great that he's bringing this talent to the public like this. It's incredible what he is doing here in little old Spokane."
The afterglow was undeniable. Though the urban setting of a mall atrium seemed a stark contrast to elegant concert halls, Bailey seemed quite at home simply to be in the presence of listeners. From the front door to the escalators, Bailey's music stopped people in their tracks. Closed eyes and soft smiles covered the faces of listeners young and old as the atrium filled with the soothing sounds of Bailey's museum-worthy cello that seemed to be an extension of himself. As the crowd began to disperse after today's free performance, it was as if they time had stood still for those serene 30 minutes.
Bailey is the suave artistic director for the Northwest Bach festival and is back with even more concerts than last year. Take a look at Laura Johnson's article on this year's Northwest Bach Festival
here
.
Here are a few snapshots from today's concert.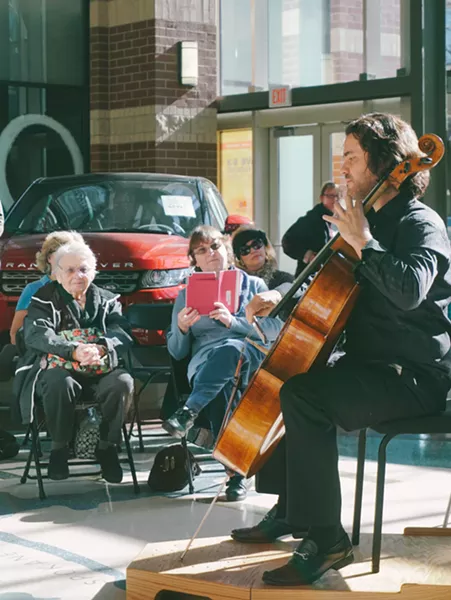 Courtney Brewer
Cellist Zuill Bailey
Courtney Brewer
Bailey's performance inspires a young girl to twirl.
Courtney Brewer
Enraptured listeners at "Flash Bach" in River Park Square Mall Atrium Feb. 25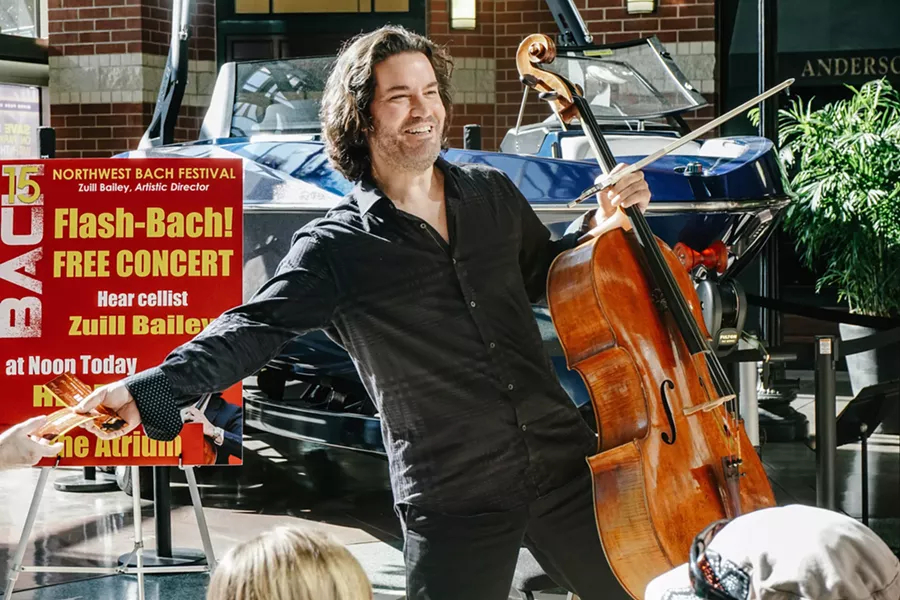 Courtney Brewer
Zuill Bailey giving free Festival tickets to audience member.