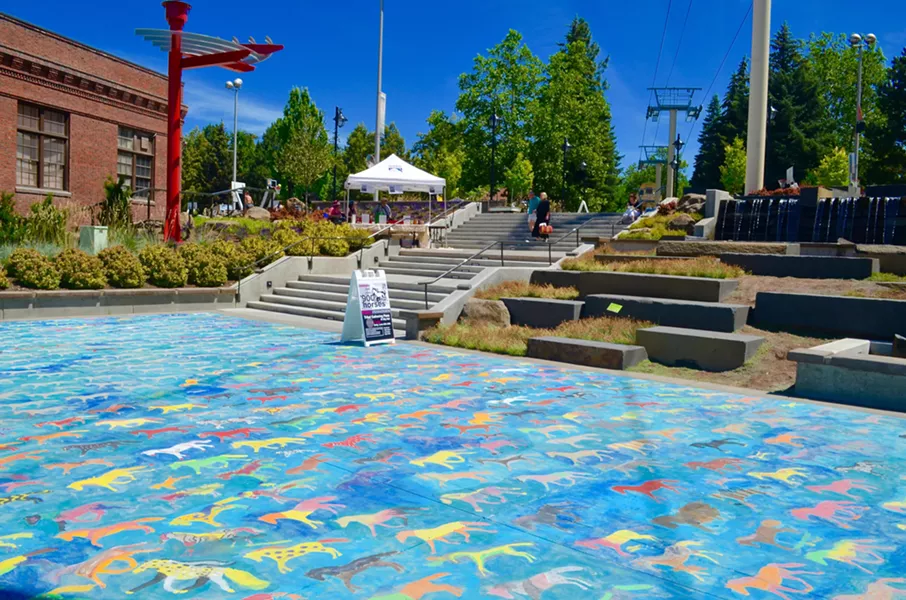 Erin Robinson
The 900 Horses mural on display at the Spokane Tribal Gathering Place outside of City Hall
If you haven't checked it out yet,
900 Horses
, an interactive chalk mural located right in the Spokane Tribal Gathering Place in front of City Hall, is still on display throughout the weekend.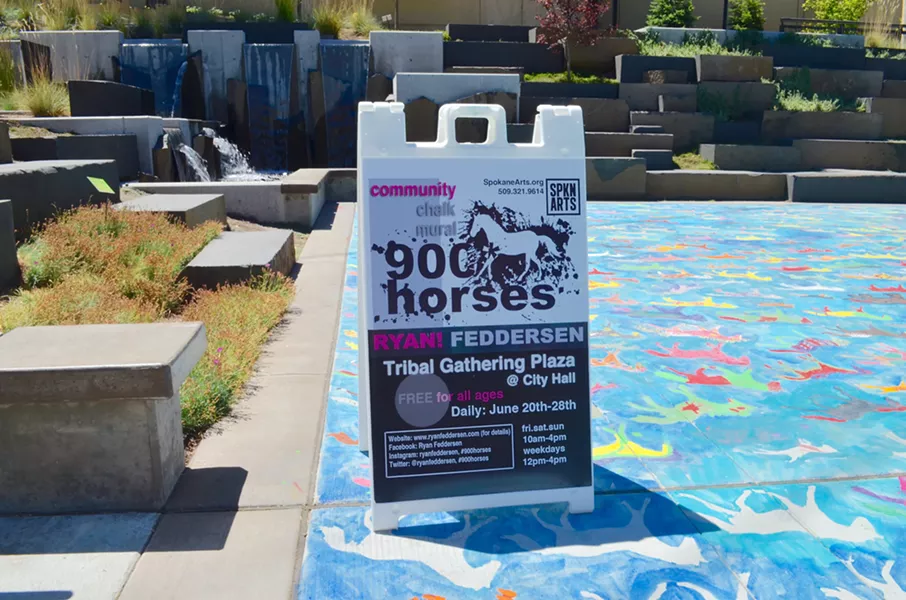 The mural is a commemoration for the horrific mass slaughtering of horses in in 1858 by Colonel George Wright. Wright ordered U.S. Army Troops to slaughter anywhere between 800 and 1,000 horses to intimidate the local indigenous tribes.
Pick up liquid chalk and brushes from the tent to fill in one of the 900 stenciled horses.
Now, 157 years later, Seattle artist
Ryan Feddersen
has created an interactive art project to encourage the public to take a second look at the social and cultural historic events of the local community. Fedderson has traced 900 horses on the ground in the plaza with the intention that the public will fill them in. Those interested in participating in the community mural can visit the white tent next to the plaza to pick up liquid chalk and brushes to paint a horse of their own.
The mural will be on display through Sunday, so stop by when you can. It could be there for a few more weeks, but any sort of rain could wash it away!
Community members paint their own horses as part of the mural.