FROM INLANDER.COM

•
THIS WEEK: Nat Geo Live!, a rocking Reverend and St. Paddy's shenanigans
•
SLIDESHOW: Photos from Ted Cruz's rally in Coeur d'Alene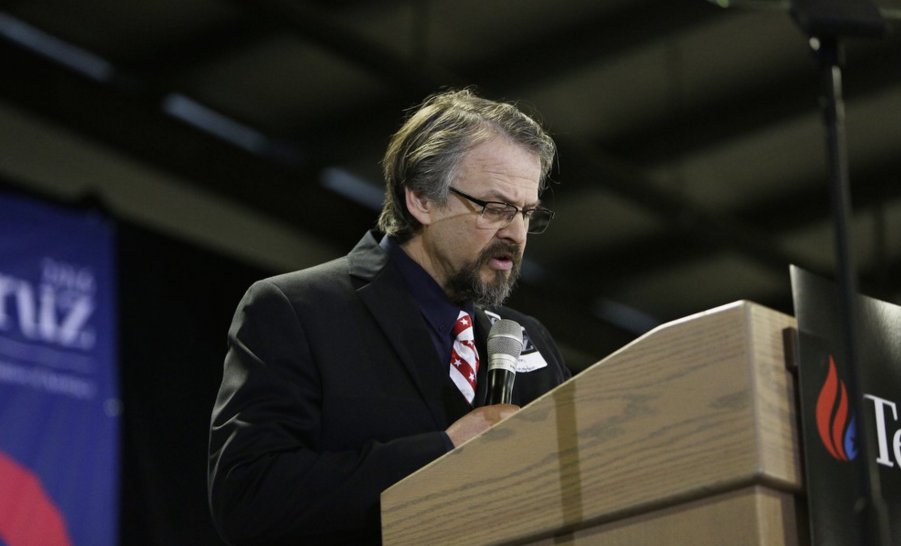 Young Kwak
Pastor Remington at a rally in Coeur d'Alene for Ted Cruz on Saturday.
• The Coeur d'Alene pastor shot Sunday afternoon is expected to recover

Pastor Tim Remington, who gave the invocation at the start of a Ted Cruz
rally the day before
, was shot as many as six times, according to
reports
. The suspected shooter, identified as Kyle Andrew Odom, remained at large this morning, and a motive was unclear.
• Gonzaga plays BYU in WCC semifinals tonight

The teams split games in the regular season and both see a WCC tournament championship as
the only sure path
to March Madness.
• Nancy Reagan dies at age 94

Wife to Ronald, Nancy became a
political figure in her own right
, teaching Americans to "just say no."
• Sanders and Clinton face off in testy debate Sunday night

The two Democratic presidential hopefuls
clashed in Flint
, Michigan, but avoided the
penis contest
of the Republicans. Marco Rubio, meanwhile, was in Boise
yesterday
.