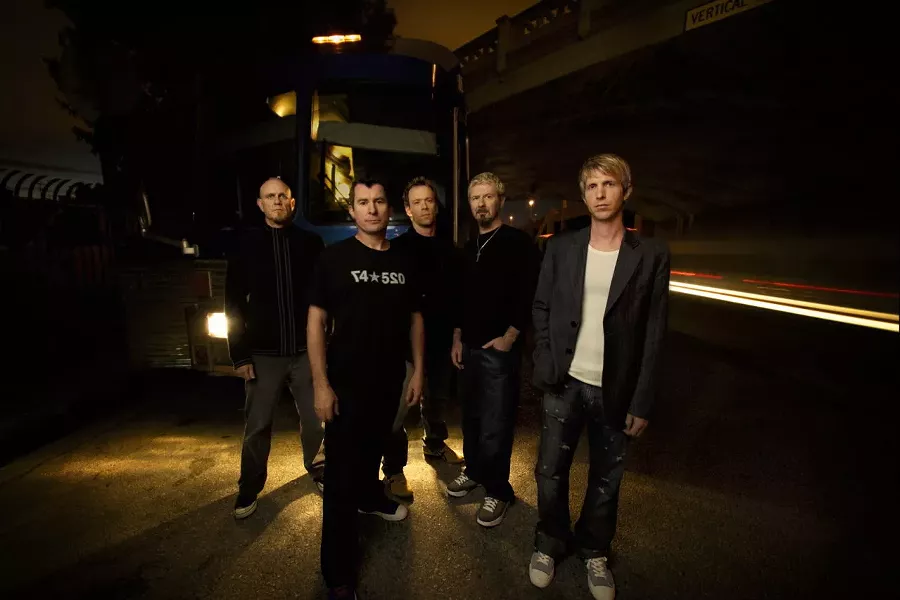 Young Dubliners kick off this fake St. Patrick's Day weekend in Spokane (St. Paddy's isn't until next Thursday).

FRIDAY
With St. Patrick's Day right around the corner, tonight is obviously great timing for the
Young Dubliners
, in all their ragged, Celtic-tinged glory, to hit up the Knitting Factory (as they now do
about once a year
). Cost is $14 and the awesome local acts
Cursive Wires
(country) and
Broken Whistle
(Irish) open up. Show starts at 8 pm.
Update: Tonight's Sweeplings show at the Bartlett is
sold out.
Tonight at the Pin!, local rapper
Cary Hays
is about to perform for the first time in two years. And his life has completely changed since the last time he took the stage, for one thing, he's now using his full name, rather than his old moniker Haze. We profiled the artist in this week's issue — check that
out here
. The show features
DJ F3lon, Certified Outfit
and
THEW!TT
, starts at 9 pm and is $9.
Funk is going down tonight at the Big Dipper with
Soul Proprietor's
Uptown Funkfest show. The band plans to play three long sets chalk full of funk, soul, R&B, Motown, blues and classic rock. Bruno Mars and St. Patrick will get a shout-out, too! The all-ages show starts at 8:30pm and is $10 at the door.
SATURDAY
St. Patrick's Day, it turns out, isn't all about drinking and celebrating Irish heritage, even if your family's not from that country at all. The good folks at the Viking Bar and Grill are hosting the eighth annual
Pitch-A-Tent party
(taken over from the now-closed Whiskey Dick's pub) that also celebrates rockin' local music. Expect the usual St. Patrick's Day party suspects like pub pong, green beer and bagpipers, as well as 11 local metal, thrash and screamo acts —
The Nixon Rodeo, Elephant Gun Riot, Death By Pirates, Breakdown Boulevard, Free The Jester, Van Eps, Veio, Drop Off, THUNDERHOUND, Children Of the Sun, the Bight, Angus Scott Pipe Band
. Per the name, this is a parking lot party with a heated tent. The outside stage is all-ages, the inside pub is not. The whole thing starts at 2 pm and is $10 the day of.
Take a look at all of the other (Saturday) St. Patrick's Day listings we have
here
.
Waxahatchee
waxes poetic Saturday at the Bartlett. The indie singer-songwriter, who was
featured in
this week's music section, has a had a roller coaster year touring with Sleater-Kinney and opening for Jenny Lewis. For this new solo tour, she's leaving her backing band behind. It's all her. Show starts at 8 pm and is $15 the day of.
Over at
the Big Dipper the local act
Local Pavlov
releases their first cassette (although you can check out the whole EP below).
The Smokes
and
Dancing Plague of 1518
are also on the bill. Cost is $3 and the show opens at 7 pm.
SUNDAY
Legendary R&B singer and guitarist
Boz Scaggs plays
at the Martin Woldson Theater at the Fox this Sunday.Touring behind his recent album
A Fool to Care,
which featured Lucinda Williams and Bonnie Raitt (who unfortunately won't be along on Sunday, Scaggs plans to play new tunes along with the old standards. Tickets range from $38-$62 and the show starts at 7 pm.