ON INLANDER.COM
• THIS WEEK:
Stirring speakers, slam poets, Suds & Cinema and more
•
CONCERT REVIEW:
Indigo Girls and Spokane Symphony meld seamlessly
• ELECTION 2016:
How has Jay Inslee really done as Washington's governor?
ELSEWHERE
• Spokane's Firestorm marks 25th anniversary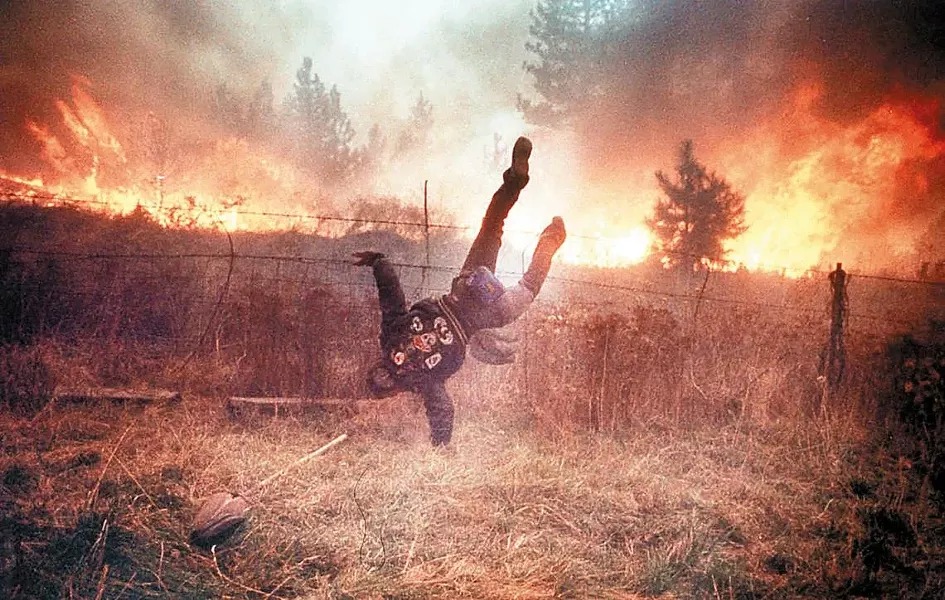 Gordon Maxwell dives over a fence as flames from Firestorm '91 rush towards him near Ponderosa in this award-winning photo by the late Kit King. Maxwell is a cook at a local restaurant. (Kit King / SR)
Yesterday was the 25th anniversary of Firestorm, and today the
S-R
reprinted a Jess Walter article
from 1991
detailing the destruction (behind paywall).
• GOP headquarters in N.C. is firebombed

No suspects yet.


• Richard Sherman melts down, but Seahawks hold onto to beat Atlanta
Coach Carroll
says he's not worried
about the tirade: "These guys have been through too much together, they care too much about one another. I'm not worried about it one bit."
• Local real estate continues to be hot

The Spokane Association of Realtors says the median home price in may was $200,000, up 14.3 percent from the same month last year. (
KXLY
)