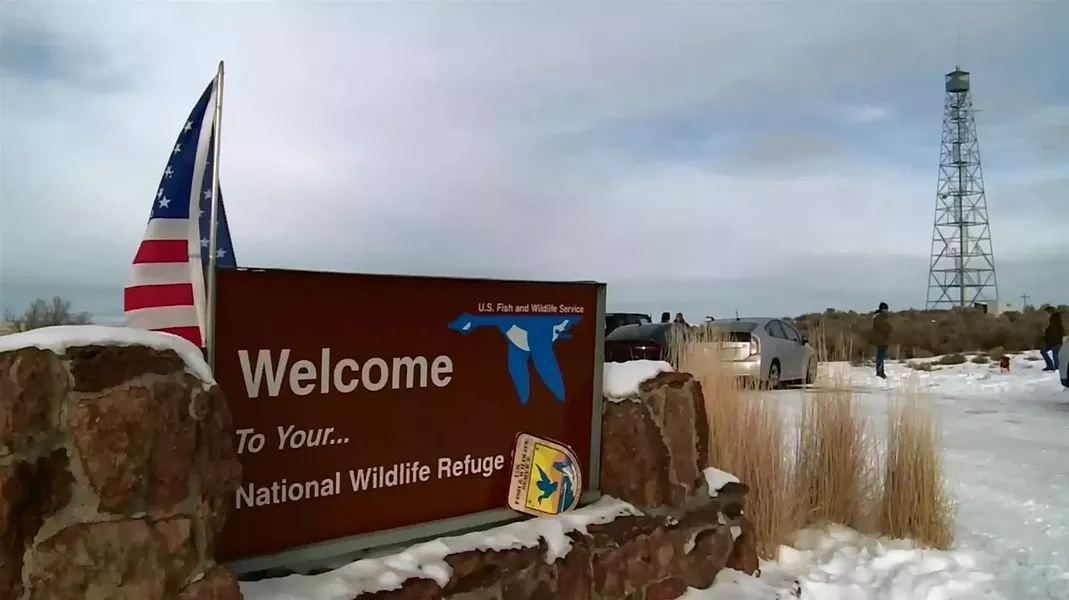 Bring enough guns and hire good enough lawyers and this wildlife refuge can be yours! At least temporarily.
ON INLANDER.COM
• Listen to a bevy of new tunes from Inland Northwest artists in this
great roundup of regional sounds
.
• Down some dirty martinis to help keep the Spokane River clean, and more news in
this week's InHealth blog
.
• Renowned poet
Heather McHugh is in Spokane
Saturday and doing a free reading at Auntie's. Prepare to be moved.
HERE

New evidence?
Police released some
new photos
that might help the investigation into the murder of Post Falls man Bo Kirk, whose body was found a few days after he went missing after work and his truck was spotted at a couple of North Idaho ATM machines. (KXLY)
Uh-oh
A new report says that more than half of Washington state homes considered at risk from wildfires are
in the Spokane area
. (Spokesman-Review)
Dirty Water
A federal judge ruled that the city of Spokane's lawsuit against agrochemical giant Monsanto
can proceed
. The city is trying to get relief from the company whose chemicals polluted the Spokane River for decades. (KREM)
THERE
Say what now?
Seven of the men led by the Bundy bros who occupied the Malheur Wildlife Refuge in Oregon, bringing a large amount of guns and booze with them, were
acquitted
in a Portland courtroom Thursday. And still, they did not go quietly despite their legal victory. (New York Times)
Dastardly deeds
As forces from various countries and tribes work to expel ISIS from Mosul in Northern Iraq, the group is going to ever-harsher lengths to defend their turf, including
executing 232 people
and reportedly using townspeople from the region as human shields. (CNN)
Quite a fall
Could the strange relationship between GOP nominee Donald Trump and GOP Speaker of the House Paul Ryan result in
Ryan losing his leadership spot
after the election? (
Washington Post
)