David Wang
If you missed seeing David Wang's pastels last month, the artist's work is displayed through January at Liberty Ciderworks, which hosts a second reception Jan. 13.
Today is the first Friday of the month — and the new year — but tonight's events as part of downtown Spokane's
First Friday monthly arts walk
are happening a little differently this time.
Although several of First Friday's regularly participating venues are indeed hosting receptions this evening for the artists' they're hosting, event organizer Downtown Spokane Partnership has moved the "official" event to next week, on Friday, Jan. 13. Because of the recent holidays, many businesses that usually participate had asked DSP to hold off one more week to give them (and all of us) a break from the hustle. Others, however, have agreed to host two weekends' worth of receptions to celebrate participating artists, with events tonight and again next Friday.
Because of this change, the
Inlander
is running a listing of all First Friday venue and artist information in next week's paper, on stands Jan. 12. However, we have also listed as much of this information as is now available on our website, at our
permanent First Friday event
page:
inlander.com/firstfriday
.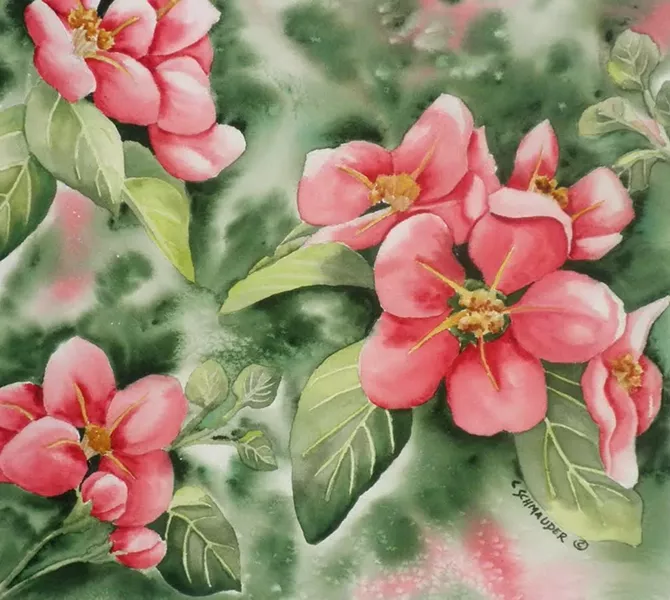 Artists like Carol Schmauder are looking beyond winter for Avenue West's January show, "Thoughts of Spring."
We'll continue to update our listings with more information as we receive it from DSP and the venues. For those who plan to wait to make their monthly arts stroll next weekend, the good news is that the weather forecast is looking to be a
little
less icy cold
.
Also, next month's celebration breaks format again, when the big new
Spokane Arts
event (taking the place of the winter Visual Arts Tour) called
SATURATE
takes place the first weekend of February, the 3rd through the 5th. The redesigned event seeks to showcase the city's diverse yet under-recognized artists of color. Venues and artists are encouraged to apply to participate on Spokane Arts'
website
.