ON INLANDER.COM
NEWS:
A Spokane police officer is
under investigation
for grabbing a handcuffed man at the throat during a scuffle at the STA Plaza.
MUSIC:
If you like music festivals, take a look at
our preview of the biggest and best out-of-town festivals
you should probably be planning (and saving) for.
IN OTHER NEWS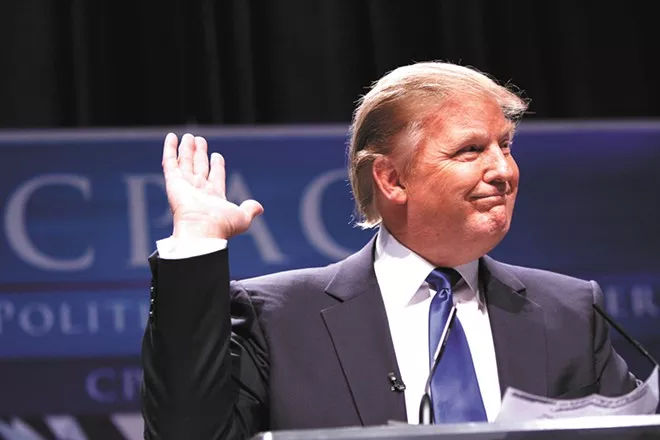 Trump: Wants a government shutdown.
May Day protest turns to riot
In Portland, the annual May Day protest was
declared a riot
after masked anarchists lit newspaper boxes on fire, brought out giant spider puppets and threw smoke bombs and Pepsi cans (turns out that Pepsi
doesn't solve society's problems
, after all). (
Willamette Week
)
Life of crime starts early
A 9-year-old Spokane boy has been charged with assault with a deadly weapon, a felony, after allegedly
using a racial slur and pulling a box cutter on a woman
. (KXLY)
County commission race heating up
The list of Republicans looking to replace Shelly O'Quinn on the Spokane County Board of Commissioners
is growing
. (
Spokesman-Review
)
Governing through Twitter
You know what our country needs? A good, old-fashioned government shutdown, according to President Donald Trump. Here are Trump's
Tweets complaining about the negotiating process
in congress: