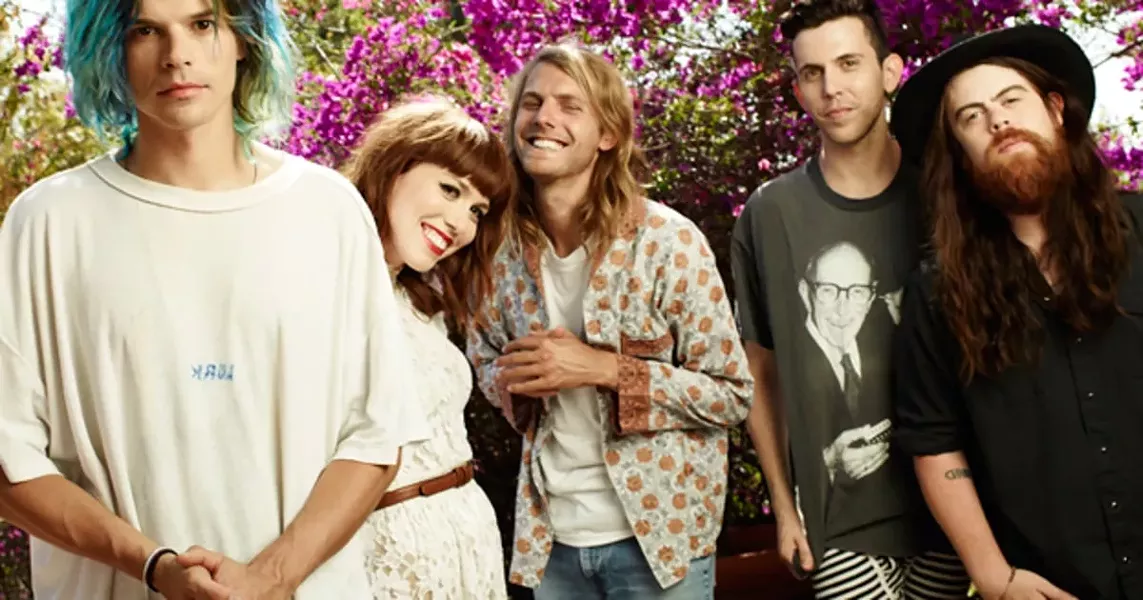 Grouplove will headline this year's Gleason Fest in downtown Spokane on Saturday, Aug. 12.
Gleason Fest
, the annual, day-long music festival and ALS fundraiser that's happening in Riverfront Park on Aug. 12, announced this morning that Grouplove will be this year's big headliner. The L.A.-based electro-pop band is probably best known for its single "Tongue Tied," which was prominently featured in an
iPod touch commercial
.
Tickets run $30 and are
on sale
this morning.
The announcement doesn't come as much of a shock: The Gleason Fest Facebook page
hinted at the booking
back in April, just a couple weeks after Grouplove canceled their concert at the Knitting Factory.
Also on this year's docket: the London Souls, a guitar-and-drum retro-rock duo from New York, and local bands Lavoy, Hey! Is for Horses and Folkinception.
Last year's festival
was headlined by Portland rockers Portugal. the Man and Seattle's Pickwick.
If you go, odds are good that you'll actually catch a glimpse of Steve Gleason, the festival's namesake, a former NFL star and Spokane native who was diagnosed with ALS, also known as Lou Gehrig's disease, in 2011. He was the subject of an
acclaimed documentary
that was released last year.