ON INLANDER.COM
NEWS:
The Colville Tribes are growing some of the
first industrial hemp
in the state.
WHISKEY:
The
search
for something beyond bourbon, neat (and our
Drink Local issue
).
IN OTHER NEWS
SPD releases footage of fatal encounter
The Spokane Police Department
released body camera footage of a fatal encounter
in January with a man holding a knife and running from officers. The footage shows officers chasing Dexter Dumarce for several blocks, commanding him to stop and drop his knife. As Dumarce approaches cars stopped at a light near Fifth and Walnut, Officer Ryan Jamieson fires several times, killing Dumarce. (
Spokesman-Review
)
Lawsuit over dick pics
Disgraced Fox News host Eric Bolling is
suing
the journalist who
reported
that he sent unsolicited photos of male genitalia to female coworkers. (
New York Times
,
Huffington Post
)
Former St. Louis officer charged with murder
On the third anniversary of the police shooting death of Michael Brown in Ferguson, Missouri, a former St. Louis cop
is on trial for first-degree murder
. The ex-officer, who waived his right to a jury trial, awaits a judge's decision later this month. (
Riverfront Times
)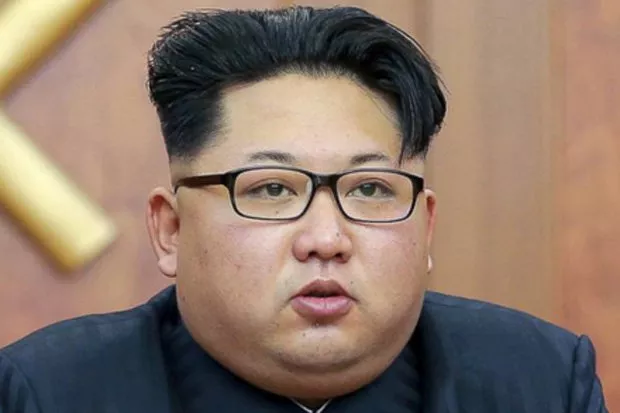 Kim Jong-un: North Korea's leader continues to threaten the use of ballistic missiles against Guam.

'Fire and fury'

"It's really kind of sad that we've developed no policy for a conflict that would assuredly result in a war that would see a few million killed," University of Washington professor Don Hellmann says of the
Trump administration's handling of the volatile situation in North Korea
. Earlier this week, President Trump said North Korean leader Kim Jong-un's threats on the U.S. territory of Guam would be met with "fire and fury." (
Spokesman-Review
)
Kim is reportedly
planning to launch ballistic missiles
to teach Trump a lesson. (
New York Times
)