The latest video in Spokane Arts'
"Meet the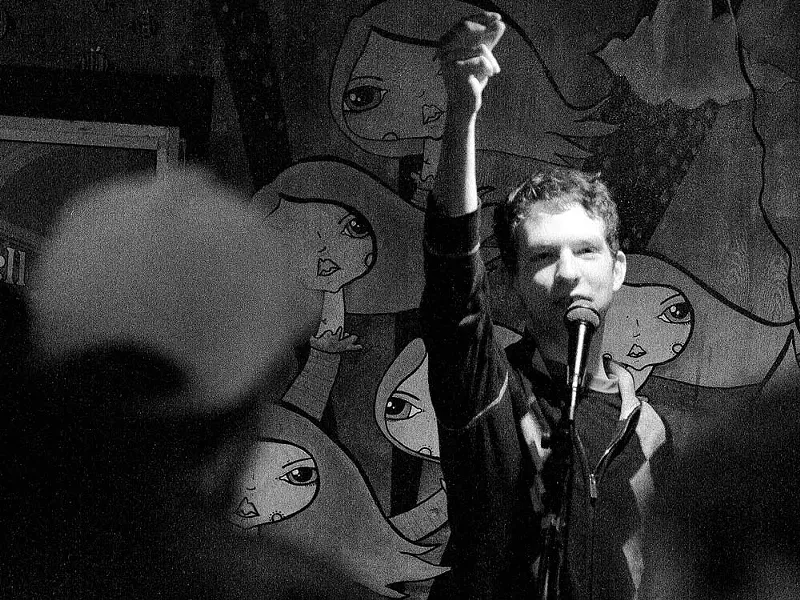 Young Kwak
Mark Anderson is featured in the new Spokane Arts video.
Makers"
video series introduces viewers to two of Spokane's forces in the local poetry scene: Mark Anderson and Fitz Fitzpatrick.
The video is particularly timely, given Wednesday's opening of the Individual World Poetry Slam in venues throughout Spokane. You can
read our story about the event here
.
Both poet/performers are familiar faces to even the most casual of poetry fans, with Anderson hosting the BootSlam at Boots Bakery, Fitz hosting Broken Mic at Neato Burrito. The video gives a concise, entertaining background on both Fitzpatrick and Anderson and the evolution of the local poetry scene. Watch it here: