ON INLANDER.COM
Lights, camera, action
In this Teacher Feature, learn how Scott Dethlefs is
bringing up the next era of video producers
in Spokane.
Fancy burgers, fancy tacos, fancy feast
This week's food news
brings good tidings for downtown: A new burger joint and taqueria are on the horizon, while the MAC is planning a Titanic feast.
IN OTHER NEWS
Amtrak crashes near Olympia, deaths and injuries reported
The scope of injuries isn't clear yet after an
Amtrak train on its very first run derailed over Interstate 5 near Olympia after leaving Seattle around 6 am
,
The Seattle Times
reports. Some
people have died
,
The Tacoma News Tribune
reports.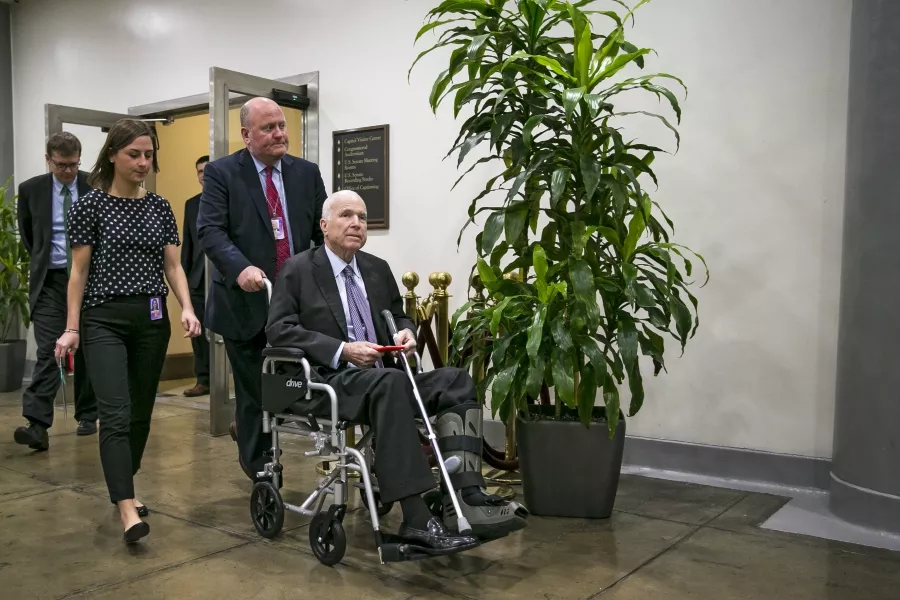 Al Drago/The New York Times
Sen. John McCain (R-Ariz.) arrives for the weekly Republican policy luncheon, on Capitol Hill in Washington, Dec. 5, 2017. McCain, who is battling brain cancer, appears likely to miss the Senate's vote this week to approve a sweeping tax overhaul, but his absence is not expected to jeopardize its passage.
Who will win/lose with tax plan
CBS has compiled a list of
winners and losers based on the final version of the Republican tax bill
, which could go to a vote in Congress this week as lawmakers hope to pass it before the end of the year. (Senator John McCain is expected to miss this week's tax vote, but that's not expected to threaten its passage.)
Russia probe continuess
President Donald
Trump told reporters Sunday night he didn't plan to fire special counsel Robert Mueller
, after a lawyer for Trump's team had questioned how Mueller got copies of transition team emails. (
Washington Post
)