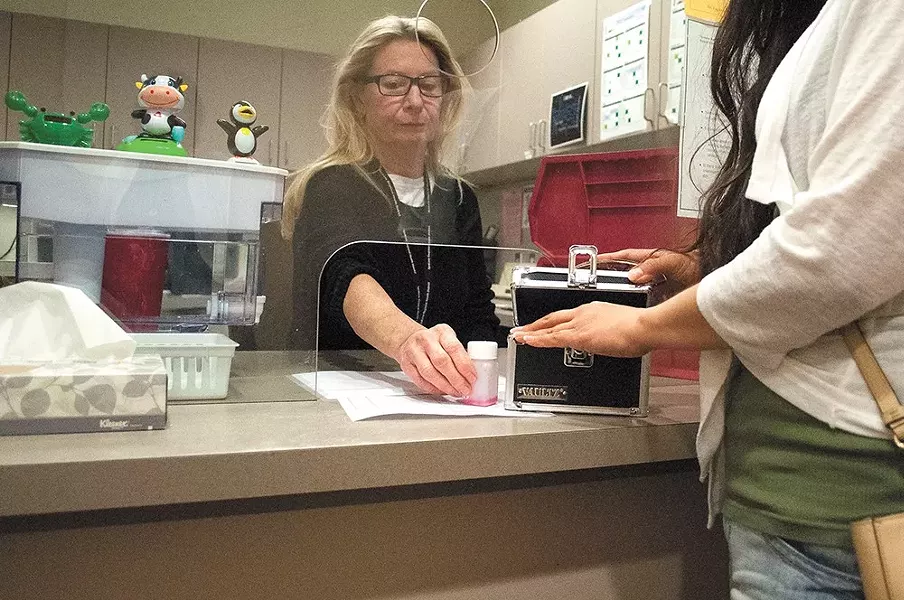 SARAH PHILP photo
A New York Times investigation shows that low-income opioid addicts are less likely to get Suboxone instead of Methadone.

ON INLANDER.COM

Doobieous honor

The Doobie Brothers are going to be playing the
Spokane Arena on June 7
. And Steely Dan.

Beer me, beer you, beer all of us

The Lantern's "Winter Beer Fest" returns.
I hope they serve beer
.
IN OTHER NEWS
Dozed off
The city plans to buy part of the land that was illegally bulldozed on the
South Hill bluffs
. (
Spokesman-Review
)
We're an edgy alt-weekly so we can say it, too
"Why are we having all these people from shithole countries come here?" Trump said about immigrants coming from
Africa
. Some observers suggested that, perhaps, this was a super racist thing to say. (
Washington Post
)

Different meds for different heads
Why poor people in NYC have to
go to the Methadone clinic
, while wealthier people get Suboxone. (
New York Times
)
Gone missing
A snowmobiler has gone missing in the Panhandle National Forest, and the Kootenai County Sheriff's office is
looking for him
. (KXLY)
Facebook will stop at nothing to destroy
The Inlander

A new Facebook policy will show users less news from newspapers like this one and more from that Facebook friend from high school you always get into
arguments with
. (
Seattle Times
)