It's not exactly rocket S.C.I.E.N.C.E.: Incubus still knows how to work a stage.
ON INLANDER.COM
MUSIC
: Incubus,
an actual good band
, has a show tonight at Northern Quest Resort & Casino.
NEWS
: The waitlist for Spokane's two charter schools stands at nearly 1,000. Here's why families are
clamoring to get in
.
IN OTHER NEWS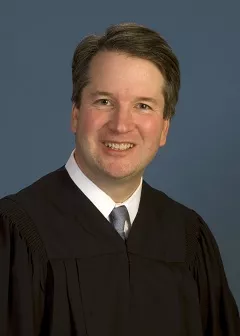 Trump picks Supreme Court nominee
President Donald Trump chose a solid conservative,
Brett Kavanaugh
, as his Supreme Court nominee. The choice would move the court firmly to the right. Trump says Kavanaugh is "one of the finest and sharpest legal minds of our time." (
Associated Press
)
Thai soccer team saved
After another rescue mission, the entire Thai soccer team trapped in a cave
is out safe
. "We are not sure if this is a miracle, science, or what," said the Thai Navy SEALS who helped rescue the team. (
Associated Press
)
Law and Order
President Trump
granted pardons
to two father-and-son cattle ranchers in Oregon whose prison sentences helped spark the 41-day occupation of the Malheur National Wildlife Refuge in 2016. The ranchers, Dwight Hammond Jr. and Steven Hammond, had been sentenced on charges of arson of public lands. (
Washington Post
)
Slowly reunited
Dozens (dozens!) of immigrant children under the age of 5 will be
reunited with their parents
Tuesday after being separated at the border by Trump's zero-tolerance immigration policy. But those children represent only about half of the roughly 100 children covered by an order to join their parents. More than 2,000 children total were separated from their parents under the policy. (
Associated Press
)
Spreading like wildfire
A fire that started around 11 pm last night in central Washington has
forced the evacuation of Vantage
and the closure of Interstate 90 in both directions. It's already grown to 1,000 acres. (
Spokesman-Review
)