Young Kwak photo
Readers' favorite place to fly fish: the Spokane River.
BEST FLY FISHING (RIVER OR STREAM)
Spokane River
The Spokane River boasts 111 miles of shoreline for novice and expert anglers alike. Rushing waters offer both stocked fish and wild trout populations. Whether wading or casting into deep pools, the fish are jumping best July through September when anglers can hook rainbow and brown trout. (JORDY BYRD)
2nd PLACE: St. Joe River; 3rd PLACE: North Fork of the Coeur d'Alene River
---
BEST HIKING TRAIL
Tubbs Hill
Tubbs Hill features 120 acres of wilderness and several miles of hiking trails overlooking Lake Coeur d'Alene. The most popular route is a 2.4-mile loop that offers plenty of places to swim and climb on boulders. June through September, the moderately trafficked loop offers picturesque views and terrain that's accessible for families of all skill levels. (JB)
2nd PLACE: Bowl & Pitcher; 3rd PLACE: Liberty Lake Loop
---
BEST OUTDOORS REC SUPPLIES
REI
The company's mantra says it all: "We believe that a life outdoors is a life well lived." The cooperative opened in 1938 and offers something for everyone — whether you're looking for camping gear, cycling equipment, backpacking tools and more. Don't miss the best deals on pre-used gear at the company garage sales. New to adventuring? REI also offers outdoor-oriented vacations and courses. (JB)
2nd PLACE: Mountain Gear; 3rd PLACE: Cabela's
---
BEST PLACE TO PADDLE BOARD
Lake Coeur d'Alene
Lake Coeur d'Alene showcases the bluest waters in the Northwest with 25 miles to navigate. There's no better way to peacefully explore the lake. While paddling popular destinations like the North Shore area, the North Idaho College area and Tubbs Hill, you can soak up the sun and look for wildlife. Nearby Coeur d'Alene offers numerous gear rentals. (JB)
2nd PLACE: Spokane River; 3rd PLACE: Liberty Lake
---
Schweitzer Mountain Resort photo
Schweitzer boasts 2,900 acres of skiable terrain.|SCHWEITZER MOUNTAIN RESORT photo
BEST PLACE TO SKI
Schweitzer Mountain Resort
The region's largest resort boasts 2,900 acres of phenomenal terrain and renowned tree skiing in the rugged Selkirk Mountains. The premier ski destination offers three terrain parks for every level of skier, twilight skiing for unique views of the mountain and a robust racing series. True adrenaline junkies can even explore the slopes by snowcat, snowmobile or helicopter. (JB)
2nd PLACE: Mt. Spokane; 3rd PLACE: 49 Degrees North
---
BEST PLACE TO SNOWBOARD
Mt. Spokane
Mt. Spokane Ski & Snowboard Park is a winter playground for snowboarders with three unique terrain parks and plenty of night boarding options. Best of all, in 2019 the resort opened the new North Wood Chair which features seven new runs, a 1,500-vertical-foot drop and an additional 279 acres to explore on the resort's northwest-facing side. (JB)
2nd PLACE: Schweitzer Mountain Resort; 3rd PLACE: 49 Degrees North
---
Young Kwak photo
Bloomsday brings out tens of thousands of runners (and walkers) every May.
BEST RUNNING EVENT
Bloomsday
The first Sunday in May is a holiday thanks to the Lilac Bloomsday Run. The annual timed road race has swelled to more than 40,000 runners, joggers, walkers and wheelchair racers since the first event in 1977. Bloomies hit the pavement to complete 7.46 miles through downtown Spokane and along the windy river. It's an unforgettable day of costumes, fitness and fun. (JB)
2nd PLACE: Ironman 70.3 Coeur d'Alene; 3rd PLACE: Coeur d'Alene Marathon
---
BEST HEALTH CLUB
MUV Fitness
Without fail, every January brings packed gyms as people looking for a fresh start scurry to make their health and fitness goals... only to fall off by, oh, February. But the parking lot and elliptical machines at Muv's four Spokane-area locations are seemingly busy year round. That's because for the price, availability, locations and value, Muv Fitness is the place to be — any month of the year. (SCOTT A. LEADINGHAM)
2nd PLACE: YMCA; 3rd PLACE: The Union Studios; NORTH IDAHO'S BEST: Peak Health & Wellness Center, Coeur d'Alene
---
Bob Legasa photo
Sports Creel has a proven track record — in business since 1954.
BEST SKI/SNOWBOARD SHOP
Sports Creel
Sporting goods stores come and go, especially when competing with big-name national chains. So to make it in this kind of market, you have to do something right, as Sports Creel has since 1954. What's right? They have darn good products with great customer service. It's a place where everyone, from beginners to the most extreme powder hound, can find equipment and friendly, expert advice. If you need a custom ski boot fitting — and, really, it's a good idea — this is your spot. (SAL)
2nd PLACE: Spokane Alpine Haus; 3rd PLACE: Sports Outlet; NORTH IDAHO'S BEST: Ski Shack, Hayden
---
BEST BIKE SHOP
The Bike Hub
It's easy to think all bike shops are created equal. But like a coffee spot, each one brings its own unique ambiance, vibe and, dare we say, flavor. The Bike Hub isn't the biggest, but it does have pretty much whatever you need — and the mechanics and sales staff who will keep you coming back. Riders can get intimidated at some shops if they're not a speed-racing spandex "ninja." But that's not the kind of rider you need to be here. All riders — and wheels — are welcome to spin. (SAL)
2nd PLACE: Wheel Sport; 3rd PLACE: North Division Bicycle Shop; NORTH IDAHO'S BEST: Vertical Earth, Coeur d'Alene
---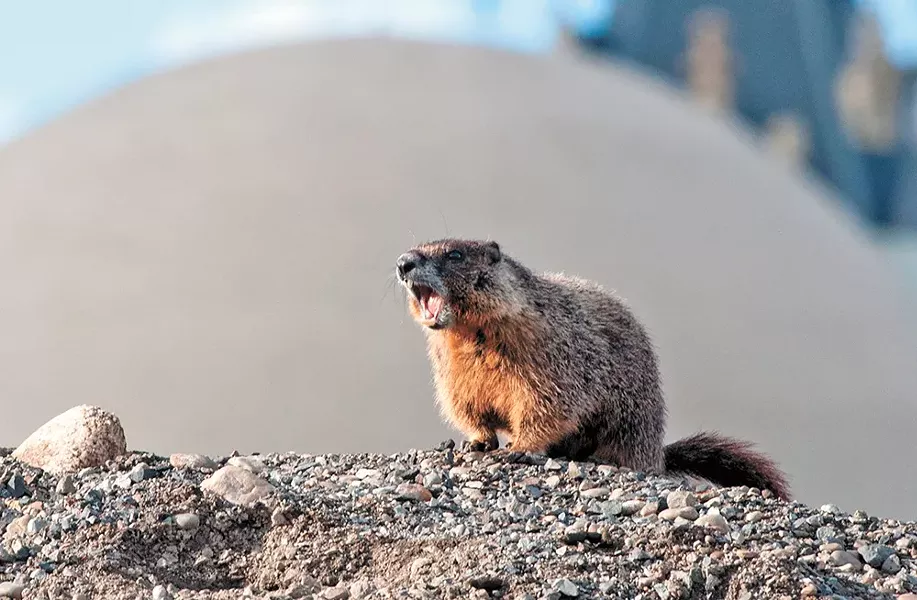 Daniel Walters photo
Long live the king!
BEST MARMOT
Klo'stok the Marmot King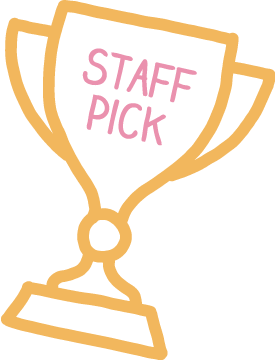 You don't become king of the city of a million marmots without getting your paws bloody. Klo'stok, his incisors stained by the jugulars of his adversaries, knows that well. On the day of his ascension, from atop his Throne of Soil, Klo'stok let out a scream that echoed across the gorge. At once, it was an elated shout of victory, and a battlecry, a warning that his enemies better start running as fast as four legs could carry them. Or two, for that matter. The humans say marmots are diseased. But to Klo'stok? Humans are the disease. And he's the cure. (DANIEL WALTERS)
2nd PLACE; Plonk-Tonk, Oracle of Peaceful Valley; 3rd PLACE: Chuck, Scourge of the Post Falls Walmart
---
BEST DAY TRIP FOR REMEMBERING HOW SMALL YOUR PROBLEMS ARE
Farragut State Park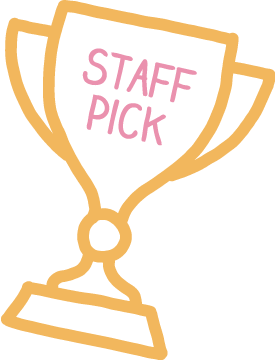 We're pretty lucky to have a river and rocky bluffs running through the heart of downtown Spokane, but it can still be hard to see the forest for the trees living day-to-day in a built environment. When my soul is feeling that itch to get the hell out of town, I know it's time to drive somewhere I can leave the internet behind and recharge in nature. At Farragut State Park, a hike along Lake Pend Oreille and a dip in the terrifyingly deep water is a perfect reminder that there's more to this thing than our daily dramas on this pale blue dot. (SAMANTHA WOHLFEIL)