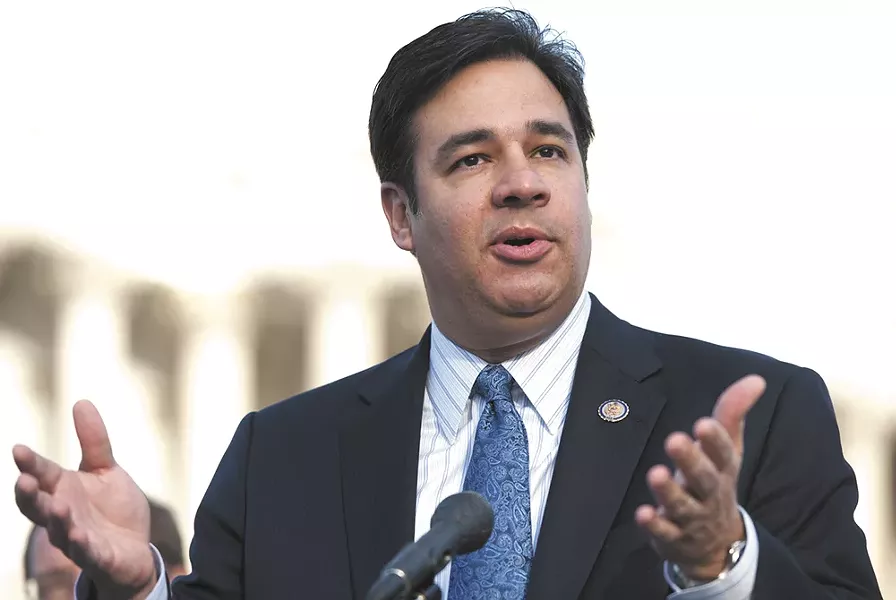 Idaho Rep. Paul Labrador found some rare common ground with Democrats on mandatory-minimum sentences.
LAWYERED DOWN
The Idaho chapter of the American Civil Liberties Union has lost a battle in its campaign to bring sweeping changes to the way the state provides legal defense for poor people accused of crimes.
On Jan. 20, Samuel A. Hoagland, a judge in the state's 4th Judicial District, dismissed the ACLU lawsuit arguing that IDAHO'S PUBLIC DEFENDER SYSTEM was so underfunded and overburdened, indigent defendants were denied their constitutional right to an effective legal defense.
The ACLU lawsuit was filed last year against Gov. Butch Otter and other state officials on behalf of four individuals living in different parts of Idaho. In his decision, Hoagland reasoned that the circumstances of the four individuals in the suit weren't enough to prove that the state's public defense system, administered by Idaho's 44 counties, was inadequate. The judge also wrote that it didn't make sense for the ACLU to sue the governor and other officials in the state's executive branch, when fixing the public defense system would require action from the legislature.
The ACLU has indicated that it will appeal the decision. In the meantime, an Idaho legislative panel is preparing a bill intended to provide better training for public defenders and address economic disincentives for providing defense to indigent clients, as well as other issues.
Jon Hanian, Otter's press secretary, says the governor is concerned about the issue; he mentioned it in his State of the State speech, and will ask for more funding for public defense.
"This was a priority for the governor before the lawsuit and it remains a priority," he says. (JAKE THOMAS)
THE MAXIMS OF MINIMUMS
Increasingly, the cause of reforming MANDATORY MINIMUM sentencing has become bipartisan, with Republicans — particularly libertarian-leaning Republicans — joining forces with Democrats to try to remove certain restrictions on judicial leniency during sentencing.
Count Idaho U.S. Rep. Raul Labrador among them.
Last year, he sponsored the bipartisan Sentencing Reform Act of 2015, reducing mandatory minimums for drug offenders and giving judges greater discretion to make exceptions to the mandatory minimum laws for nonviolent criminals.
Labrador also used the controversy over the mandatory minimum sentencing of ranchers Dwight and Steven Hammond, and the subsequent, ongoing wildlife refuge occupation in eastern Oregon, to draw attention to the issue.
"Reforming mandatory minimums should not end with drug offenders. Mandatory minimums is not just an urban issue," Labrador wrote this month in an op-ed in the Idaho Statesman. "This incident shows that mandatory minimums have been inappropriately applied to a variety of crimes undeserving of the excessive punishments."
Labrador faces disagreement from his Idaho colleague on the other side of Congress over the direction Republicans should be taking on this issue. During a private GOP lunch last week, Politico reported, Sen. Jim Risch of Idaho registered his opposition to a bill loosening mandatory minimums, arguing that the GOP should be the party of law and order. Risch declined to elaborate to Politico, saying he was disappointed that his private comments were made public.
Sen. Tom Cotton, an Arkansas Republican also at the lunch, publicly argued that the bill was dangerous: "I don't think any Republicans want legislation that is going to let out violent felons, which this bill would do." (DANIEL WALTERS)