The Display House, an independent business since 1970, has been owned by John Jones since 1981. Selling everything from party decorations and crazy Halloween masks, to Christmas ornaments and fake trees, the store in Spokane Valley on East Sprague is now in the midst of a going-out-of-business sale. When asked why the business is closing, Nick Jones, its owner's son, explains: "Revenue. It was a gradual process. Once the economy turned we slowly began closing our five other stores, and now this one."
Some of Nick's favorite memories of working at The Display House involved the people who work there and its customers. Jones say he enjoyed the strange requests customers would come in with, and recalls many moments of people awkwardly asking, "This is going to sound odd, but do you have a...(hatchet, single eyeball, severed hand)?"
Of course, the store usually did. Jones also will miss customers walking in and smiling, simply because The Display House offered a different kind of shopping experience.
As of right now, there are no plans to re-open The Display House, but it's not completely out of the question. The business expects to close its doors for the last time on Dec. 31.
CORRECTION:
This story has been updated to state that The Display House has been an independent business since 1970, with John Jones owning it since 1981. A previous version stated that the business opened in 1981.
Sarah Wurtz
Nick Jones poses for a photo with one of the store's "rock 'n' roll" skeletons.
Sarah Wurtz
Halloween masks cover a wall in The Display House.
Sarah Wurtz
Plates, cups and napkins of every color can be found on the walls and shelves at the Display House.
Sarah Wurtz
After 32 years of business, the Display House will close. All merchandise is currently marked down by 40-50 percent.
Sarah Wurtz
Christmas decorations sit on top of shelves at the Display House.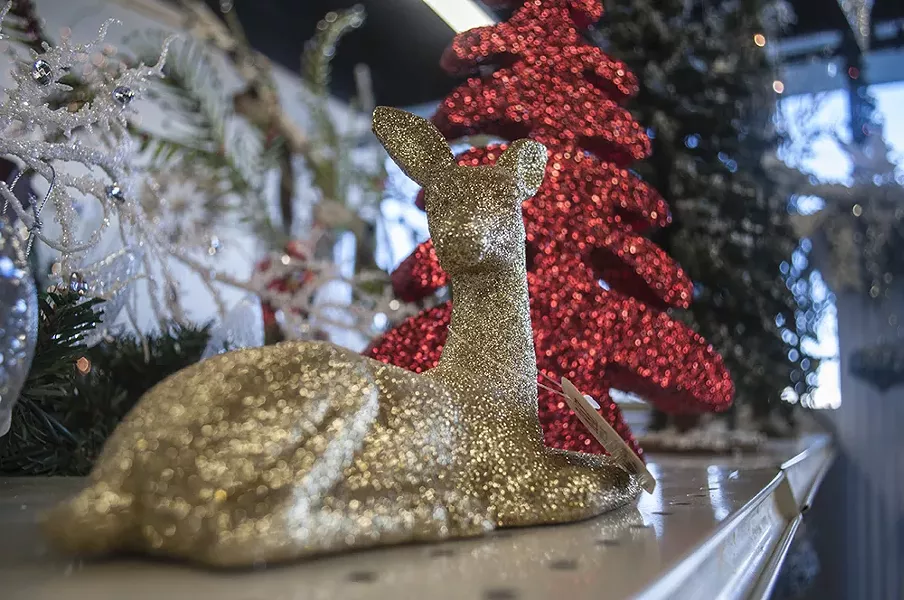 Sarah Wurtz
A glittering reindeer and pine tree on display.
Sarah Wurtz
Assorted ornaments hanging on the walls at the Display House.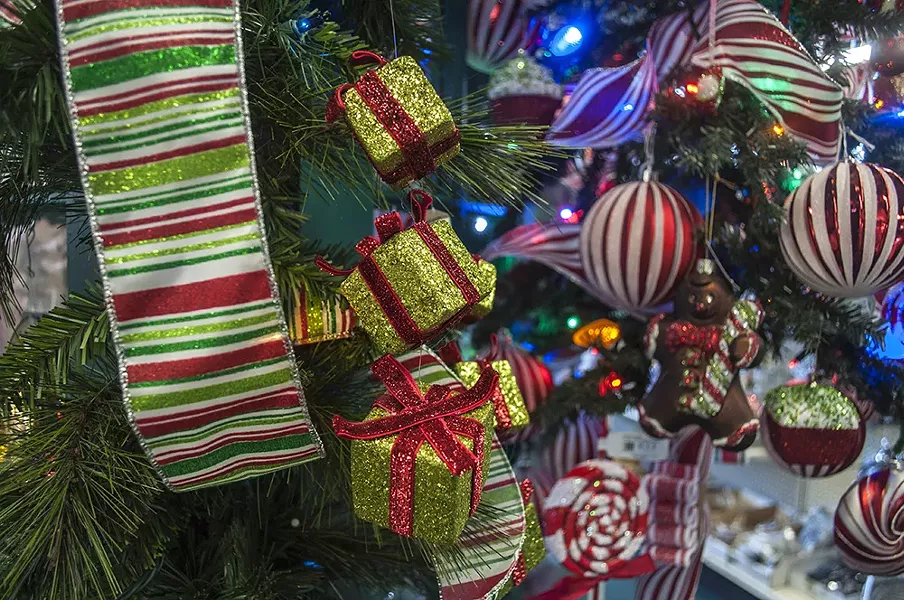 Sarah Wurtz
The Display House will sell off its inventory of holiday decor before the end of the year.