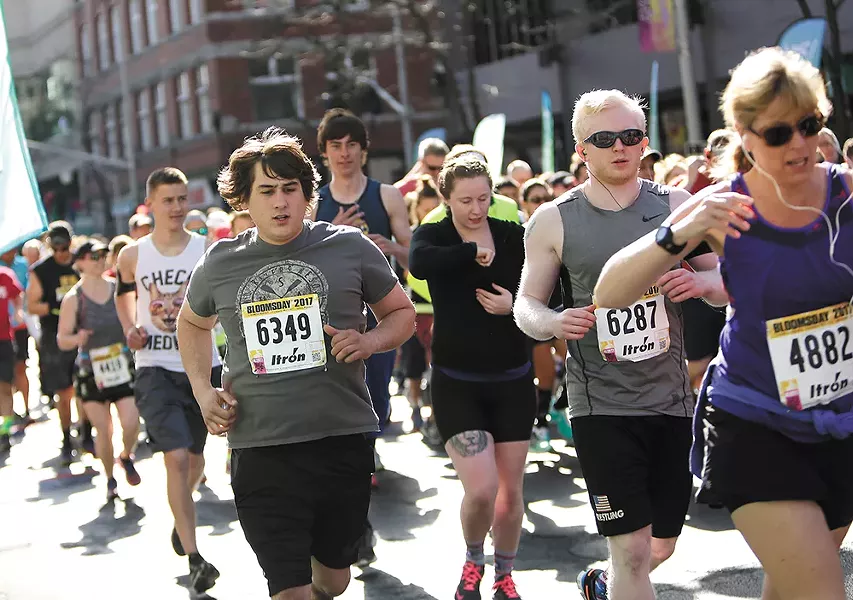 Young Kwak
Are you ready?
Get ready for Bloomsday 2018 (this year on Sun, May 6) at free community training clinics. Free, register online. March 17 through April 28, Sat at 8:30 am. Spokane Community College, 1810 N. Greene St. phc.org/bloomsday
Drip Irrigation Made Simple
Join Mark Stiltz, WSU master gardener emeritus, as he shares steps to practical landscape watering. A water-wise gardener can create hearty landscapes that can withstand hot, dry conditions and reduce your water bill. Free. Sat, March 17, from 10-11 am. Manito Park, 1800 S. Grand Blvd. thefriendsofmanito.org
Lecture: Negotiating Black Masculinity
The acclaimed author, speaker and professor from Duke University Mark Anthony Neal will present the 2017-18 Powers Chair Lecture, "Devil Wanna Put Me in a Bow Tie: Negotiating Black Masculinity in Contemporary America." Neal is the author of several books on the subject and produces the weekly podcast, Left of Black. Free and open to the public. Tue, March 20, at 7 pm. Gonzaga University Hemmingson Center, 702 E. Desmet Ave. (313-5955)
Veterans and National Guard Career Fair
A community hiring event with more than 50 employers and colleges who are military, veteran, National Guard and reservist friendly. Presented by WorkSource Spokane, Washington National Guard and others. Free and open to the public. Wed, March 21, from 10 am-2 pm. Hotel RL at the Park, 303 N. River Dr. (532-3101)♦
Tell us about your event or other opportunities to get involved. Submit events at Inlander.com/getlisted or email getlisted@inlander.com.