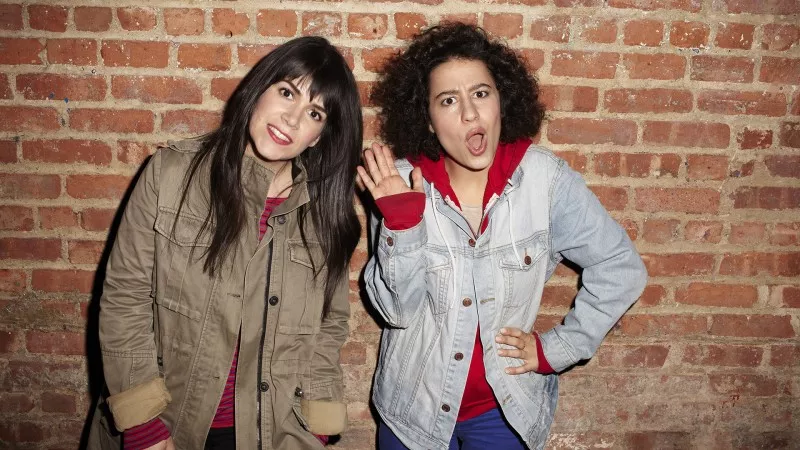 Broad City's Abbi Jacobson (left) and Ilana Glazer
TV | The stoner comedy has been reborn, led by unlikely heroines Abbi Jacobson and Ilana Glazer of BROAD CITY. The hilarious show began in 2009 as a cult web series and was picked up by Comedy Central in 2014. The series follows the 20-something women through the streets of New York as they hide marijuana in, um, discreet places from the cops on the subway, trade office supplies for weed and binge-smoke only to end up buying a couple grand in munchies at Whole Foods. It's raw, in-your-face feminism meets blunt jokes. So, perfection.
WORKSHOP | Maybe you're not into skulls or mushrooms, or whatever adorns your glass water pipe. So build your own. Learn to design a custom piece with a glassblowing lesson from GLASS GODS. The Spokane Valley glass studio offers introductory to advanced glass blowing lessons starting at $100 per class. Equipment rentals — including torches and kilns — are available upon request. If glassblowing feels too ambitious, bring in an original sketch or design to be created by a master glassblower. The studio also offers repairs and a variety of fumie spoons, mushroom pipes, vaporizers and water pipes for sale.
PODCAST | The podcast FREE WEED FROM DANNY DANKO features High Times senior cultivation editor Danny Danko's trials and tribulations growing personal marijuana. Danko discusses news, activism reports and provides cannabis cultivation tips for connoisseurs and medical patients alike. The series also features interviews with expert growers and professional seed breeders, question-and-answer sessions, and strain picks of the week. The podcast is a light and informative blend of news and gardening tips, like if Better Homes and Gardens offered lessons on closet-sized crops and grow lights. The 77-episode podcast — or potcast, as they call it — began in 2011 and is produced by High Times magazine and Trans-High Corporation. ♦