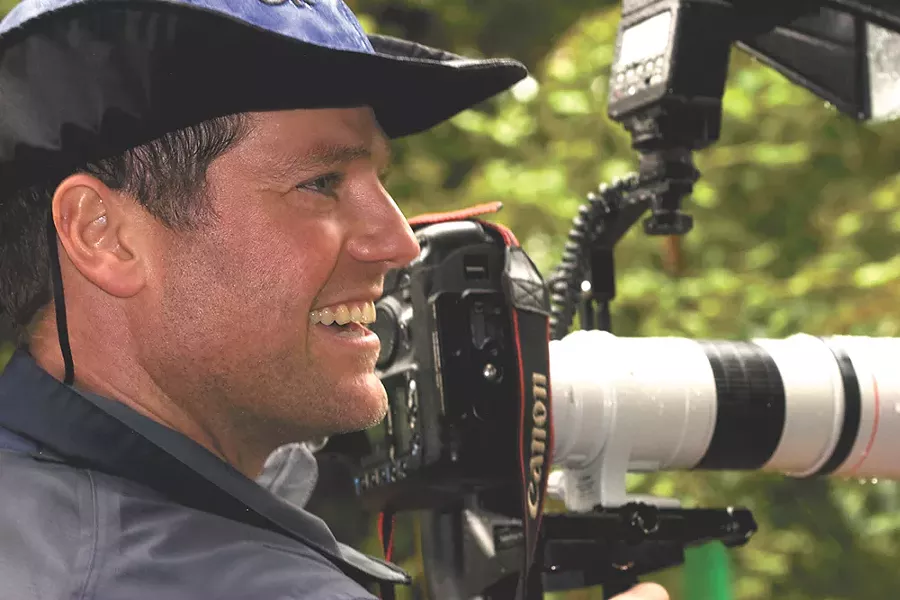 Catch Paul Bannick at the Dishman Hills Conservancy's annual dinner.
The Dishman Hills Conservancy celebrates 51 years at its annual dinner and auction, which also features a keynote presentation by wildlife photographer Paul Bannick. $65/person. Sat, April 15 from 5-9 pm. Barrister Winery, 1213 W. Railroad Ave. dishmanhills.org
Reject Trump's Budget March & Teach-In
This Peace and Justice Action League of Spokane event connects the dots between the Trump administration's proposed $54 billion increase in military spending and the ongoing cuts to many vital social and environmental programs. Join in to share your concern and learn about the impact of this proposal. Free. Sat, April 15 from noon-2 pm. Community Building, 35 W. Main. pjals.org (232-1950)
Rep. Cathy McMorris Rodgers Constituent Town Hall
Members of the 5th Congressional District are encouraged to attend a town hall to engage in a respectful dialogue focused on sharing and informing their congresswoman, so she can better understand and represent their concerns. (She's been invited, but it's unknown if she'll attend.) Free. Thu, April 20 from 6-8 pm. Moran Prairie Library, 6004 S. Regal. bit.ly/2nniaQT
A Conversation with PBS CEO Paula Kerger
Join KSPS and Paula Kerger for an evening of conversation, wine, beer and small plates. Bring your friends and your questions for a lively, interactive Q&A session. Topics include "The Future of Public Media" and women in leadership. $50/person; $400/table of eight. Fri, April 21 from 5:30-8:30 pm. Lincoln Center, 1316 N. Lincoln. ksps.org (443-7700) ♦
Tell us about your event or other opportunities to get involved. Submit events at Inlander.com/getlisted or email getlisted@inlander.com.