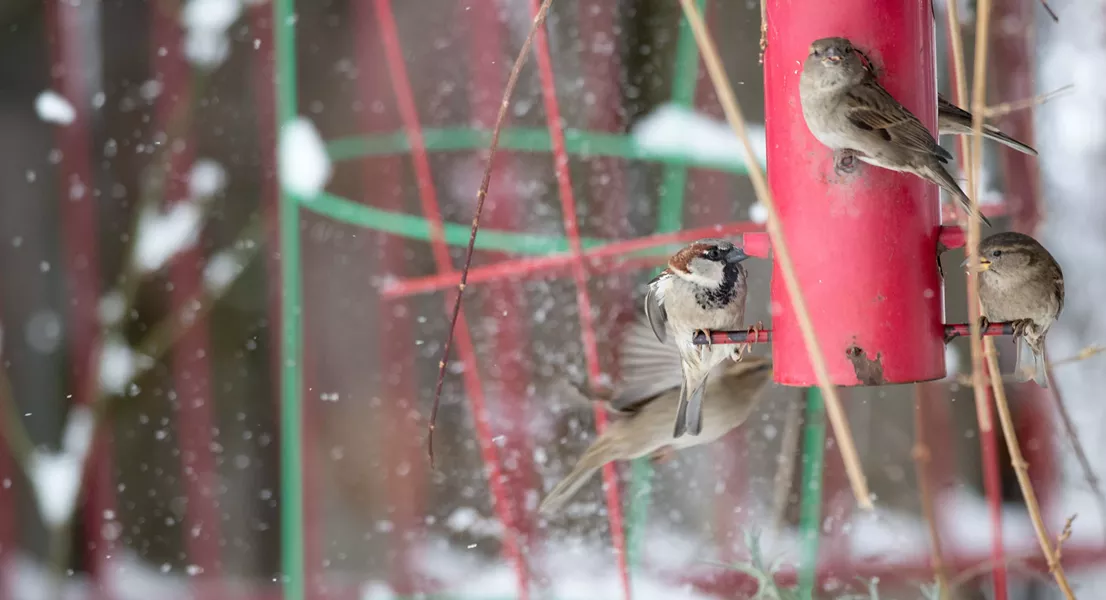 Daniel Walters photo
Sparrows flitter about the Spokane snow on Friday morning.

ON INLANDER.COM

Eating food and drinking water is in this year
The hottest health
fads of 2019
, from the
Inlander's Health & Home
.

IN OTHER NEWS...

Next time, Google

Shawn Vestal says that Spokane Public Schools should have checked the internet before hiring
former Deputy Shawn Audie
as one of its school resource officers. (
Spokesman-Review
)

Bank bites dog

A downtown building apparently electrocuted a dog with
stray voltage
. (
Spokesman-Review
)
Found

The missing Bonners Ferry children
have been located
. (
Spokesman-Review
)
Conservative Supreme Court protects abortion (for now)

For now, John Roberts joins a liberal majority to temporarily stop a controversial Louisiana abortion law from going
into effect
.(
New York Times
)
Billionaire nudes
Amazon CEO Jeff Bezos says the
National Enquirer
tried to blackmail him with his own
intimate selfies
. (
New York Times
)
Maybe they saw that Spokesman-Review article on why they should choose Spokane?

Meanwhile, Amazon is also looking at relocating its planned second headquarters for
New York
. (
Washington Post
)