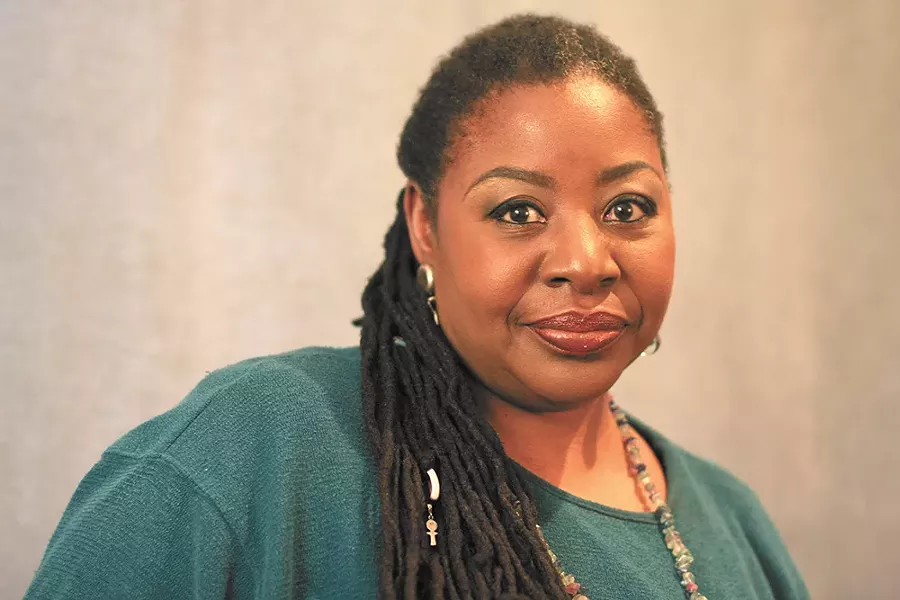 Loretta Ross has been at the forefront of women's rights for most of her life.
While the official observance of International Women's Day was more than a week ago, on March 8, Spokane hasn't overlooked a local celebration of the world's women. A local consortium is hosting a Saturday evening celebration, offering an interactive art experience made by women for women, a community resource fair and networking opportunities. Free childcare and transportation also are available to attendees.
The highlight of the Spokane event is a keynote address by Loretta Ross, who's devoted her career to advancing women's unarguable human rights, addressing racism and uniting women of all backgrounds in the women's rights movement. She's also notably the creator of a movement called "reproductive justice." We caught up with Ross via phone before her visit to Spokane. Here's a sampling of our conversation:
INLANDER: Can you give us a brief preview of what you'll be talking about during the Spokane event?
ROSS: I am both a rape and incest survivor. I had a baby at 14 because I had been impregnated by a cousin who was 27. I ended up parenting the child I had; my son was born in 1969. And in an attempt not to get pregnant again, I had the Dalkon Shield — an IUD that was popular in the 1960s and '70s — and as a result I was sterilized. That was my intro to the women's movement, as a rape and incest survivor, so what I'm going to talk about is about how we have to keep women's whole lives in the picture as we talk about reproductive politics.
Can you summarize the basics of the reproductive justice movement?
It's three things: it's the right to have a child, the right not to have a child, and the right to parent your children in a safe and healthy environment. The right to have a child is complicated by birth plans, whether you want to use a midwife or doula, and resisting the pressure for forced C-section, which is very much being abused in our society. The right not to have a child is the right to use abortion and birth control and abstinence, and the right to determine if you're ready to be a parent, or parent more children. The right to raise children in a safe and healthy environment means they don't have to worry about out-of-control guns and environmental catastrophes like climate change, and getting substandard education.
What do you wish more women were educated about when it comes to the area of reproductive justice, and demanding recognition of their undeniable human rights?
If I could change one thing, I would say every woman should be educated about how her body works from childhood. You can't be self-determining if you don't know how sex works, or what your period means. I would give every child an opportunity to know how their body works, and not just in clinical things that make them go to sleep in the biology classes, but how relationships are formed and what real love looks like.
International Women's Day Spokane Celebration • Sat, March 19, from 4-8 pm; keynote at 6 pm • Free • Riverside Place • 1100 W. Riverside • bit.ly/IWDSpokane • 241-4203