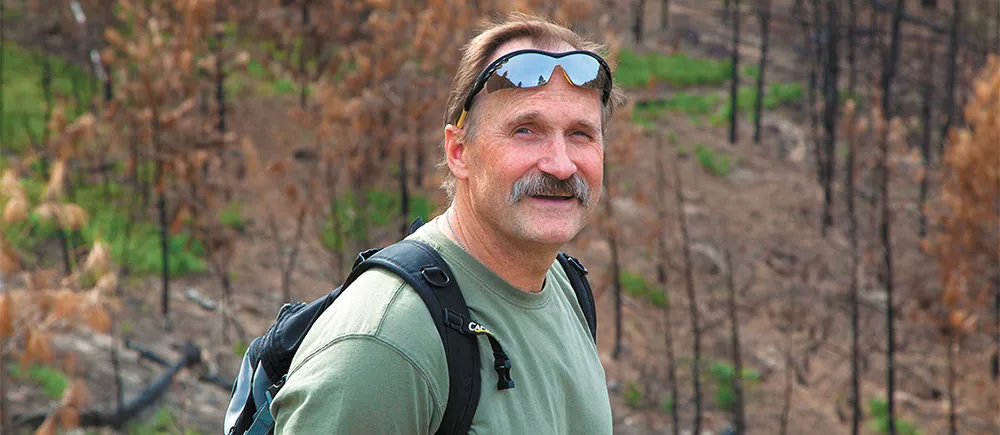 Dr. Paul Hessburg of the Forest Service will talk about megafires at The Bing.
Take in a traveling, 70-minute multimedia presentation that features Dr. Paul Hessburg of the Pacific Northwest Research Station, U.S. Forest Service, who has conducted fire and landscape ecology research for more than 27 years. $7. Thu, May 4 at 6:30 pm. Bing Crosby Theater, 901 W. Sprague. bingcrosbytheater.com
SCC Spring Plant Sale
Visit the SCC Greenery to shop for quality plants grown by second-year students. Proceeds support the SCC Greenhouse/Nursery Program. Free admission. Sat, May 6 from 9 am-3 pm; Sat, May 13 from 9 am-5 pm. Spokane Community College, 1810 N. Greene (in Building 10, on Ermina). (533-8167)
CdA Family Fun Fair
A parenting expo to connect families with support groups, afterschool programs, summer camps, scholarships, and children's health and emergency services in the community. Kids also perform and volunteer. Free. Sat, May 6 from 11 am-4 pm. Silver Lake Mall, 200 W. Hanley Ave., Coeur d'Alene. (928-9664)
PJALS Postcard Happy Hour
An opportunity for the public to communicate a short message to Rep. Cathy McMorris Rodgers and Senators Patty Murray and Maria Cantwell. Postcards will then be delivered to these elected officials. Free. Thu, May 11 from 4:30-6:30 pm. Saranac Commons, 19 W. Main. pjals.org (838-7870) ♦
Tell us about your event or other opportunities to get involved. Submit events at Inlander.com/getlisted or email getlisted@inlander.com.