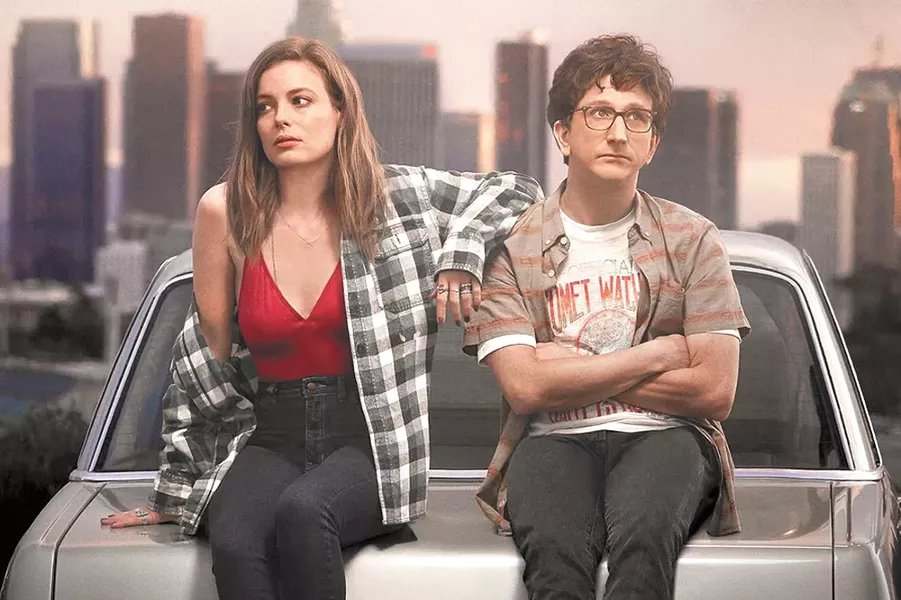 Gillian Jacobs and Paul Rust co-star in Love on Netflix.
TV | Fans of Community have been waiting to see what Gillian Jacobs, who gave us the cult comedy's ridiculous Britta Perry, will do next with her career. Well, if the new Netflix series LOVE is any indication, Jacobs may be providing laugh-out-loud roles for some time to come. The series features Jacobs as Mickey, a radio producer in an awful relationship while all her Facebook friends in their 30s are living out the American Dream. Then there's Gus (Paul Rust), a teacher who recently broke up with a live-in girlfriend and is wondering what's next in his life. When Gus and Mickey finally meet, they get to navigate L.A.'s hipper-than-thou enclaves together.
MUSIC | The first time I heard "Logic of a Dream" from Explosions in the Sky's forthcoming record THE WILDERNESS, I wondered if there was something wrong with my heart. It's a 6-plus-minute sonic journey that builds and builds before erupting into a melodious indie-pop sequence by the time it's over. The Texas instrumental rock act best known for their Friday Night Lights soundtrack work hasn't released a studio record since 2011's Take Care, Take Care, Take Care, so perhaps the stark changes they've displayed on this record aren't to be unexpected. The album drops on April 1, but the band has already released several of the tracks on YouTube.
COMIC | JOE MANDE has been making you laugh, whether you knew it or not, thanks to his writing on shows like Parks and Recreation, Kroll Show and Master of None. His stand-up show is comprised of sharp and witty quips, and the dude's Twitter persona (@JoeMande) is pretty on-point, too. He recently said, "Republican events should be called monster trump rallies" and his trolling of NRA social media accounts is probably the funniest political activism out there. Oh, and he also runs @JoelDongsteen, which takes quotes from mega-preacher Joel Osteen and... well, just take a look. ♦