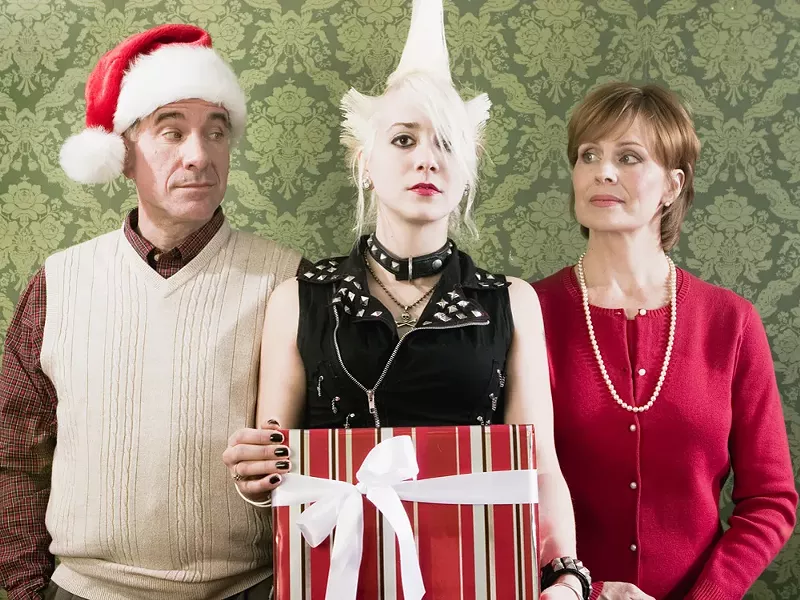 Last week, we published our first Gift Guide of the year, with 80 gift ideas for the people on your list, be they robots, inmates, Mama Grizzlies, Mad Men fans, homeless people, dogs, or what have you.
This week, our focus is on media — on all of the books, DVDs, CD box sets, videogames and board games that the robot, inmate or Mama Grizzly on your list is slavering to devour.
So here they are: DVDs • Videogames • Music • Books • Board games
DVDs
ZOMBIELAND
Horror movies have their niche audiences, but horror comedies tend to transcend theatrical genres.
Zombieland slides into this category and succeeds with its unusual combination of romance, humor and bloodlust. The film showcases a world where zombies have taken over America. It's up to a makeshift family of runaways to shoot the heads off zombie little girls dressed like princesses and bludgeon zombie rednecks with banjos.
The humor, gore and frightfully fast zombies are over the top, yet quelled by modest acting and thoughtful character development. Columbus (Jesse Eisenberg) is nerdy yet endearing with his list of survival rules and longing for human intimacy.
Tallahassee (Woody Harrelson) is a crazed killing machine desperately seeking the world's last Twinkie, while their female sidekicks are part innocent, part con artists. The cast's bloody journey across America is a funny ride — and the cameo appearance by Bill Murray is worth the entire 88 minutes. (Jordy Byrd)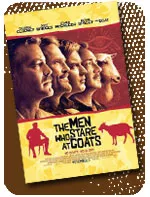 THE MEN WHO STARE AT GOATS
This is the perfect comedy for conspiracy theorists. Yes, these people do have a sense of humor and this movie successfully pulls off a bizarre tale with a phenomenal male cast. The story follows reporter Bob Wilton (Ewan McGregor) into Iraq. Floundering to find a story, he finds himself in the presence of Lyn Cassady (George Clooney), a man claiming to have knowledge of secret military operations.
Cassady leads Wilton on what seems like a wild goose chase into the depths of an Army special unit that employed paranormal powers in their missions. Bred from the post-1960s hippie movement, the unit is led by Bill Django (Jeff Bridges), who teaches soldiers to kill animals (goats and hamsters) with their minds, smoke a lot of dope and use mind tricks to stop the enemy. (JB)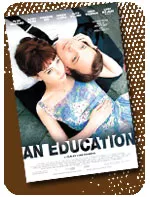 AN EDUCATION
Ahh, to be young and in love. This coming-of-age story about a teenage girl in 1960s suburban London seems like a recipe for disaster, but Jenny (Carey Mulligan) is intelligent and has the perfect ratio of teenage angst amd cynicism — until, that is, a playboy (Peter Sarsgaard) nearly twice her age, and his motley crew of friends, interrupt what was once her perfect future.
The heroine is torn between an alleged life of luxury with her playboy and the mundane chores of high school, college and home. When at last she makes her decision between the two worlds, her reality abruptly changes. The realization of her blinded perceptions fall a bit flat, but nevertheless, the story eloquently reveals the hardships of love and one girl's journey toward womanhood. (JB)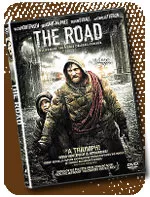 THE ROAD
This isn't easy to watch. The theatrical adaptation of Cormac McCarthy's novel is raw, nauseating, and yet painfully beautiful. The post-apocalyptic tale follows a man and his son surviving by any means possible. Their world is still inhabited by humans, but humanity — in any sense of the word — is nowhere to be found.
The father (Viggo Mortensen) leads his son into the darkness and chaos that spreads when the world is dying, there's no food and humans are both predator and prey. Despite the carnage and persistent gloom, there is hope in characters like the boy (Kodi Smit-McPhee) who is born into despair, yet still shows signs of compassion and love. The movie suggests that the end of the world comes not when nature dies, but when the human spirit fails. (JB)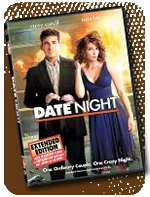 DATE NIGHT
The Fosters (Steve Carell and Tina Fey) are a married couple with children and no romance. They've lost any sense of identity, as both individuals and as a couple, but they aren't ready to go down without a fight.
Through an unexpected turn of events on their weekly date night, the New York City couple find themselves in a case of mistaken identity that transforms their romantic evening into a dangerous yet thrilling ride. The humor is PG, but mostly likable. Both Carell and Fey rely a bit too much on their awkward/approachable personas but the duo bounce well off one another — especially when pitted against eye candy Holbrook Grant (Mark Wahlberg). If nothing else, it's a family-friendly comedy that parents can stomach without sing-alongs and cartoon characters. (JB)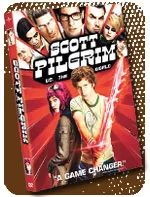 SCOTT PILGRIM VS. THE WORLD
Unemployed at 23, Scott Pilgrim is not quite a beacon of success, and he doesn't particularly care. Although he's dating a sweet girl, she's five years younger than him and he's not totally over his ex-girlfriend, who is in a successful band. Scott's life is pretty bleak, so it's no surprise he's enthralled by Ramona Flowers, a super-hot chick with a secret past.
The only problem is that Ramona is guarded by a group of her exes, who are determined to fend off any new love interest in Ramona's life. Scott must defeat all seven of them in order to win Ramona. Like the comic book it was based on, this is sure to be a movie you can watch over and over again. (Tiffany Harms)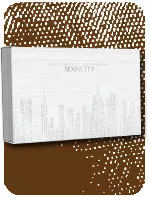 SEX AND THE CITY: THE COMPLETE SERIES DELUXE EDITION
The amazing thing about Sex and the City is its universal appeal. Yes, it may be shameful to watch at first, but hey, it's genuinely funny. And it's fun to make fun of some of the outfits. And there's tons o' nudity, so tell your boyfriend to shut up and be patient.
Anyway, the set comes with all 94 episodes, bonus features and both movies. So basically, this edition of Sex and the City is pretty much the most complete you can get unless they start selling these things with vintage Versace shoes taped to them. For the old fan or for someone who needs to be indoctrinated, here is the end-all, be-all package of the SATC universe. (TH)
THE KARATE KID
At the spry age of 12, Dre is forced to move to China with his mom from his hometown of Detroit. Upon entering school, Dre gets the pulp beaten out of him by a bully named Cheng, and decides to start learning karate. His teacher: the school maintenance man, Mr. Han, who is secretly a Kung Fu master.
Mr. Han teaches Dre all about the art of karate to prepare him for "the fight of his life" against the school bullies. Clearly, Dre has yet to deal with insurance agents or meter maids. He may re-think that whole "fight of his life" thing. (TH)
LIFETIME COLLECTOR'S SET, VOL. 2
If you're unaware, Lifetime Original Movies are perhaps the most hilarious cinematic works ever created. The combination of washed-up actors, ridiculous writing and low-budget charm rounds them out as the perfect movies to watch with friends. You will laugh until you become moist.
With tears or whatever. Trust us. That one where Jennifer Love Hewitt played a Texan hooker was money.
The second collector's set features four films, Taming Andrew, Untamed Love, Just Ask My Children and Invisible Child. You don't need to know what they're about. Just give it to that one friend who's always, "I don't want anything," then gather up the gang, stick a tiny mustache on her TV screen and drink every time it lines up over Rita Wilson's upper lip. After all, what's better than the gift of (drunken) friendship? (TH)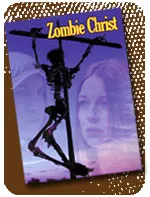 ZOMBIE CHRIST
People love getting offended. Yes they do. How else do you explain everything that exists in popular media? Now that we're on the same page, Zombie Christ should satisfy your lust for the offensive. The movie begins with Mary Magdalene going to Jesus' grave three days after his death only to find that he's not the holy son of God, but an evil, blood-thirsty zombie.
It's been called the most controversial film ever made, which probably isn't true — Big Momma's House 2 was pretty out there — but, regardless, it's a good gift for the heathen in your life. (TH)
VIDEOGAMES by Marty Demarest

ONLY KINECT

This year, thanks to the Kinect ($150), the Xbox 360 steps into the "oooh, cool" spotlight hogged by the Wii for the past few years. The Kinect is a camera (infrared and other sorts) that can track players' whole bodies as they move around the room. Not only that, but it can recognize their faces and understand their words as well. Players merely need to be in the room with the 360 and clear some free space for the games to begin.
Like most innovative technologies, the Kinect is just the first step. Great games still haven't arrived on the system. That's going to take a year (or more, if the Wii has taught us anything). But the Kinect does have plenty of tech demos — enough to gee-whiz your whole household and every holiday visitor you host. The Kinect comes with a game called Kinect Adventures! (rated Everyone) that does a decent job of displaying what the machine can do.
But the highlight is probably Kinect Sports ($40; Everyone 10 ), featuring activities such as beach volleyball and soccer — activities that use the whole body, not just the arms. Young kids may connect with Kinectimals ($50; Everyone), which lets them train an in-TV animal by acting out what they want the animal to do, whether that's jump, roll over or play dead. Dance Central ($50; Teen) is a bit more grown up thanks to songs by Lady Gaga and Rihanna, and teaches players choreographed routines before scoring how well they're mimicked. (Alas, only one player can dance at a time.)
But the Kinect isn't this year's most talked-about videogame gift because of great games. The Kinect is compelling because it offers a working glimpse of the future of electronic entertainment. The cords have been cut. The controllers have gone kaput. It's time to stand up and be recognized — by your Xbox 360.

ON THE MOVE

Motion-sensitivity also comes to the PlayStation 3 this year in the form of Sony's Move. Combining the system's Eye camera ($40) with a special Move controller that looks like a futuristic ice cream cone ($50), Move essentially duplicates the Wii's motion-sensitive powers with greater accuracy.
In the athletic simulations department, the PS3 gets Sports Champions ($40; Everyone 10 ), which uses alternative arm- and aim-games like archery and gladiator dueling to highlight the Move's tracking abilities. The Shoot ($40; Teen) is a Hollywood-style shooting gallery that uses the ball-tipped Move controller as a gun. Pistol-like plastic mounts for the controller, such as the PlayStation Move shooting attachment ($20) are also available. EyePet ($40; Everyone) is Sony's entry into the virtual pet world, featuring a monkey-faced critter frolicking around the player's living room that players can interact with using the Move controller.
Perhaps the most interesting use of a motion-sensitive controller is not as a game in itself, but as an additional feature in an already solid game. R.U.S.E. ($60; Teen) is a slow and serious war strategy game that lets players of the PS3 version command their forces with either standard controllers or the Move controller, directing troops like a general standing at a map with a pointer. And the basketball game NBA 2K11 ($60; Everyone) also takes advantage of the Move for its PS3 version, giving players the chance to physically mimic slam dunks, shots and blocks.
WII-TURN OF THE SUPERSTARS

Having ridden the motion-sensitivity wave until it crashed onto other systems, Nintendo's Wii seems to be spending this season focusing on more classic-style games. Undoubtedly the biggest Wii release of the season features a star even bigger than Mario. Disney Epic Mickey ($50; Everyone) puts players in charge of the iconic mouse as he heroically and artistically takes charge of an animated universe of forgotten Disney characters.
But if you know someone who simply must celebrate with a Nintendo icon, I'm pleased to say that Nintendo is releasing a compilation that features the greatest Super Mario Bros. game of all time. Which ones? Well, either Super Mario Bros., Super Mario Bros. 2, Super Mario Bros. 3, or Super Mario Bros.: The Lost Levels. Take your pick. They're all classics, and in Super Mario All-Stars: Limited Edition ($30, Everyone) they've been upgraded for the Wii's simple, lightweight controller.
But the Wii is still getting a few titles that take advantage of the system's groundbreaking motion sensitivity. Just Dance 2 ($40; Everyone 10 ) is about, well, just dancing. It rewards points for movement, letting players learn the dances that the game teaches, or just groove their own funky way to tunes ranging from Ke$ha and Vampire Weekend to Elvis and James Brown. And for families with a Wii who want a more casual, all-aboard gaming option, Wii Party ($50; Everyone) is a super-simple board game that gets players playing with each other in real life as much as onscreen.
NORMAL GAMES, ANYONE?

So you say "bah humbug" to all this motion-sensitive, cutting-edge fun? You want your action, guns, glory and multiplayer mayhem served straight up? Look no further than Halo Reach ($60; Xbox 360; Mature) and Call of Duty: Black Ops ($60; Xbox 360, PS3; Mature). Both of these titles are the latest entry in classic shooter franchises — Halo is a future blast-'em with aliens, while Call of Duty is an earthbound historical combat simulation. Both of them are beautiful to look at and deadly accurate — plus, their multiplayer modes can't be beat.
At their best, videogames let us step into alternate worlds. Role-playing games give us the chance to do this while creating an alter ego who is more complex than a gun barrel. Fallout: New Vegas ($60; PS3, Xbox 360; Mature) is an impressive, immersive virtual wasteland that players can explore as futuristic wanderers in the borderlands between good and evil.
DVDs • Videogames • Music • Books • Board games
A bit more streamlined is the sword-and-sorcery epic Fable III ($60; Xbox 360; Mature), which is the year's most intelligently funny game. With marriages, sex, betrayals and bodily functions, it's a grown-up game that's not obscene enough to be adult.
For players who don't want the run-and-gun monotony of a shooter or the live-it-or-leave-it detail of an RPG, Star Wars: The Force Unleashed II ($60; Xbox 360, PS3; Rated Teen) lets players take over a wide range of Force powers with which to combat their enemies in one of the greatest galaxies ever imagined. Equally inspired is Enslaved: Odyssey to the West ($40; PS3, Xbox 360; Teen), which takes a classic Chinese folk tale and transports it to a machine-dominated Earth. With its superb motion-capture acting and directing from Andy Serkis (Gollum in The Lord of the Rings), Enslaved gets my vote for this year's most original action game. It may not be as cutting-edge as the Kinect or the Move, but good storytelling and classic game design never go out of style.
MUSIC
BITCHES BREW (DELUXE EDITION) — Miles Davis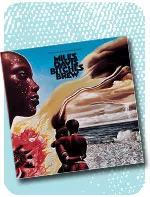 For those who fear jazz, the experimental nature of this landmark record will either inspire further horror or provide a mysterious but welcome insight into the nature of improvisatory music. It was a polarizing record when released in 1970, with many purists seeing the distance covered by Miles' fusion-rock form as too far from jazz.
The album's reputation, however, has improved with time, and it gets a super-deluxe re-release for its 40th birthday. The new box set release not only houses a four-CD setting for the original music, extra tracks and live songs, but also a wonderful two-vinyl pressing of the original recording. There is also mega-swag included — which there should be, considering the $90 price tag. (David Rey)
THE SHAPE OF PUNK TO COME (DELUXE EDITION) — Refused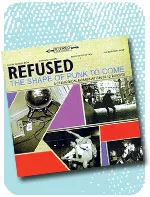 Refused played hard and faded fast, but it's a band whose influence you can still hear in hardcore today. When The Shape of Punk to Come, the band's third and final album, was originally released in 1998, it completely punked punk — giving the overplayed genre a swift kick to the balls. The Swedish band showed that punk, to them, was far more than just three-chord ditties. In honor of the band's influential album, the good folks over at Epitaph have re-released the album in a variety of forms. You can get it remastered on vinyl with a DVD for $25, or a CD bundle with the Refused Are F---ing Dead DVD for $22. (Leah Sottile)
INTRODUCTION TO ELLIOTT SMITH — Elliott Smith

The late Elliott Smith was such a remarkably gifted and incredibly consistent songwriter that choosing tracks for a compilation could be as easy as writing the name of each of his songs on a ping-pong ball, throwing them in a hopper and drawing about a dozen of them randomly. No matter what, you'd end up with something pretty incredible. For its part, this retrospective does an excellent job of pulling heavily from Smith's early records and assembling a collection of some of his most haunting and striking melodies, such as "Miss Misery," "Between the Bars" and "Alameda." Introduce somebody. (Mark White)
FORMERLY THE WARLOCKS — The Grateful Dead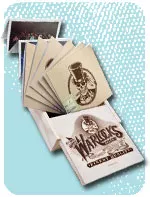 It wasn't easy being a Deadhead. The gypsy lifestyle was dirty and strapped for cash, but once Jerry got on stage nothing really mattered anymore. OK, so maybe you weren't a Deadhead. You had a job and family, and to this day you hide your tie-dye dancing bear tattoo. But you can still relive the glory of The Grateful Dead's traveling circus with Formerly The Warlocks boxed set ($70).
The live collection spans over six CDs and captures two 1989 performances. The recordings were recently remastered, and feature every single note and jam the crew played. Extra goodies include a cigar box, photo essay and random pieces of cool memorabilia. Even if you weren't there, this collection will make you feel like you were part of the experience. (JB)
MATADOR AT 21 BOX SET — Various artists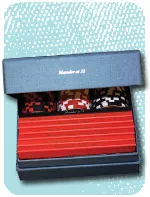 Indie hearts were overjoyed when Matador Records announced a three-day mega concert in Vegas to commemorate the label's 21st anniversary, then crushed when the show sold out in roughly four seconds. Fortunately, Matador was kind enough to placate us with the Matador at 21 Box Set, featuring six chronologically correct CDs of the label's most divergent highlights. Also included are 36 custom poker chips and an 85-page book detailing the history of the label. Featuring Pavement, New Pornographers, Girls, Cat Power, Ted Leo and more, this is a foil-stamped linen-bound fetish object for the obsessive indie fan. Just $35 — and it's for charity. (MW)
THE PROMISE: THE DARKNESS ON THE EDGE OF TOWN STORY — Bruce Springsteen

The Boss' best guitar album, Darkness on the Edge of Town, is lovingly scrutinized in this CD and DVD box set. The follow-up album to Springsteen's star-making Born to Run is at its powerful best in this generously tricked-out set, which features not only the muscular music on Darkness, but also the story behind its making.
In addition to the 31-track three-CD set of music, which includes 21 unreleased songs from the "Darkness" sessions, there are six hours of video on three DVDs (or Blu-rays). The first DVD contains a documentary of the making of the album, and the other two feature live performances of the songs on the record in various forms and venues. It's a bargain at $90. (DR)
RATED R (re-issue) — Queens of the Stone Age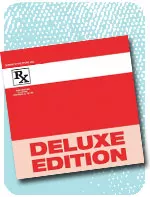 "Nicotine, Valium, Vicodin, marijuana, Ecstasy and alcohol … c-c-c-c-c-cocaine." Now that's a chorus! On Rated R, their second album, the Queens of the Stone Age demanded attention (especially with that song, "Feel Good Hit of the Summer") — going gold and earning four Grammy nominations. The band released a re-issue of Rated R this year ($15 on iTunes), adding a second disc that includes six B-sides and the band's live performance at the Reading Festival in 2000. A great gift for a fan of the band, or just some kid who loves drugs. It'll really speak to them. (LS)
COMPLETE FUNHOUSE SESSIONS — The Stooges

The Stooges' Funhouse, considered by many fans to be the band's best recording, was released in 1970 to widespread critical and commercial indifference. The album's failure, combined with the increasingly unpredictable behavior of drug-addled frontman Iggy Pop, led to the Stooges being dropped by their label, Elektra Records. Funhouse is noted for capturing the Stooges' wild and raw live sound: It was recorded with only three overdubs. The result of such a straightforward approach was that there were many takes of all the songs and Complete Funhouse Sessions ($120), now available as a digital download from rhino.com, captures every one of them. This is a set of recordings for the most die-hard Stooges fans — it features up to 30 takes of the same songs, played with only very slight variations, with lots of stops and starts and a little banter between band members. It's certainly a fascinating piece of rock and roll history ... but it's probably not for everyone. (Jon Brown)
LA LEYENDA — Selena

Tragedy is something that stays with you, and the collective conscious was — and still seems to be — heartbroken over the murder of American Tejano music's reigning queen, Selena. By age 23, the child of Mexican-American parents stole the hearts of thousands with her Spanish/English pop tracks and anthems. Her memory and music is commemorated with this boxed set, La Leyenda (four-disc edition, $76; two-disc edition, $16). The collection includes all the hits like "Bidi Bidi Bom Bom" and "Dreaming of You," and includes a bound book with personal messages from Selena's family, friends and fans, as well as rare photos and art from her family's collection. It's an intimate tribute to a life taken too soon. (Jordy Byrd)
BONUS TRACKS: 2008-2009 — Spoon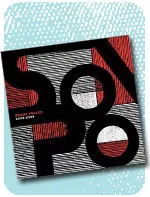 Paying money for demo versions of previously released songs may seem weird, but in Spoon's case, it's actually worthwhile. This is a band that tinkers with instrumentation and tweaks effects in the studio to no end, so the alternative versions presented here deviate from the finished products in some interesting ways. Favorites include the country-fried version of "You Got Yr. Cherry Bomb," a stripped-down and simplified take on "My Mathematical Mind" and a raw, early stab at "Rhythm and Soul." Perfect for the Spoon superfan who'd like a peek at the band's songwriting process and doesn't mind a little tape hiss. (MW)
THE QUINE TAPES BOXED SET — The Velvet Underground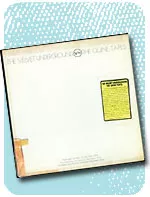 The only archival remains of the Velvet Underground exist in the form of bootleg fan recordings, usually of very poor sound quality, (the Velvets never "officially" recorded a live performance). What many hold as the exception are the Quine Tapes, three live performances recorded in 1969 in St. Louis and San Francisco by fan and eventual Lou Reed-collaborator Richard Quine. The Quine Tapes, while still somewhat challenging from a sound-quality perspective, manage to capture the emotion and barely controlled chaos of the band's legendarily uneven live shows, as well as featuring songs like "Black Angel's Death Song," "Heroin" and "Femme Fatale" that weren't often played at this stage in the band's career. The Quine Tapes have been available on CD for a while but now Sundazed Records has reissued them in a deluxe, re-mastered six-LP boxed set with new cover art, liner notes, rare photos, poster inserts and other extras, all on high-quality, 180-gram virgin vinyl. (Jon Brown)
THE ORIGINAL MONO RECORDINGS — Bob Dylan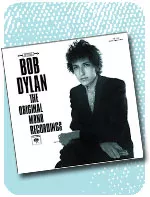 This massive new box set, featuring arguably the most important string of eight albums in 20th-century popular music, captures Dylan from the earnest folksy-ness of his debut record, Bob Dylan, through the languid and world-weary masterpiece, John Wesley Harding. All in glorious monaural sound.
The sound on these remasters is big, and it gloriously all resides in the center of your head when listening through headphones. While "Highway 61 Revisited" may be amusing to hear swirling around in stereo, the punch it packs in heavy mono is a real knee-shaker. It's a pricy bugger, at around $100, but it's a must for Dylanologists. (DR)
BOOKS
THE ESSENTIAL NEW YORK TIMES COOKBOOK by Amanda Hesser

Since before the Civil War, the New York Times has published recipes culled from America's kitchens. Wouldn't it be cool to go back through the vast archives for a taste? Former NYT food critic Amanda Hesser did just that — and, over five years, tested all 1,400 recipes she put in this book.
Every recipe has a story, and Hesser's notes for each one are hard to put down — from Eisenhower's Steak in the Fire to Boeuf Bourguignon (both versions) to Turducken. It's "a kind of 150-year flip book of American cooking," Hesser writes.
This is one cookbook that's almost more fun to read than to cook from. (Ted S. McGregor, Jr.)
THE BEATLES VS. THE ROLLING STONES: SOUND OPINIONS ON THE GREAT ROCK 'N' ROLL RIVALRY by Jim DeRogatis and Greg Kot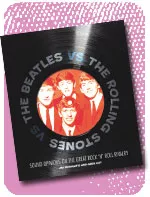 Baby boomers and music snoots will take pride in owning The Beatles vs. The Rolling Stones, a glossy coffee-table book that asks readers which band they side with. Are you a preppy, happy, doo-woppy Beatlemaniac or a lusty, boozy, rockin' Stones fan? Written by two longtime rock critics, the book is chock-full of rare photos and side-by-side intellectual comparisons of the bands' every aspect: producers, managers, influences, even individual albums. (LS)
THE IMPERFECTIONISTS by Tom Rachman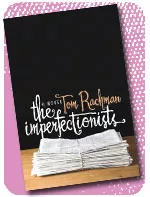 A novel about the decline of the newspaper business — you may have heard. But this is different. It's about the staff of an English-language paper in Rome, written by a man who used to work for the International Herald Tribune. And it's made up of interlocking short stories — one about the obituary writer who's faced with a real-life death, one about the CFO who's confronted by someone she fired, and one about the little old lady who reads the paper cover to cover, every single day. Just one small problem: She has yet to get past April 1994. (Goes into paperback Jan. 4.) (Michael Bowen)
SOULPANCAKE: CHEW ON LIFE'S BIG QUESTIONS by Rainn Wilson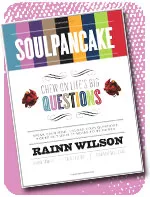 Dwight Schrute is known for the occasional absurdist, existential zinger on The Office; the person who plays him, Rainn Wilson, even more so. In fact, Wilson and some friends — contributors include Amy Sedaris, Josh Ritter and David Lynch — fill the website soulpancake.com with life's deepest questions, from the absurd to the profound. It's a place to sound off on stuff like, "What book annoys the hell out of you?" (Answer: Duh! Eat, Pray, Love!) It's like Facebooking about deep thoughts instead of cute things your cat's doing. If you're looking for answers in life, you might be disappointed. SoulPancake is, however, a fun place to find the questions. (TSM)
DVDs • Videogames • Music • Books • Board games
HOW TO LIVE SAFELY IN A SCIENCE FICTIONAL UNIVERSE by Charles Yu
People get stuck in time loops, returning to their worst moments and re-emerging from them, over and over, endlessly. Yes, this is a novel about quantum physics and time travel: Grandma's stuck in time, cooking the same Sunday dinner over and over, while Dad is lost somewhere outside Minor Universe No. 31, where the rest of us live. But then, have you ever obsessively revisited your darkest moments, trying to figure them out and repair them? In a sense, we're all stuck in time loops. Yu's novel, then, places the emphasis on the literary second half of "science fiction." (MB)
COLONEL ROOSEVELT by Edmund Morris

It's been 30 years in the making, but now Edmund Morris's sweeping biography of Theodore Roosevelt, perhaps our most enduringly fascinating president, is complete. He started with the 1980 publication of The Rise of Theodore Roosevelt (winner of both the Pulitzer Prize and National Book Award), followed it with Theodore Rex, and now we have the third and final installment in our hands. Obviously, with each book clocking in at nearly 1,000 pages, this is not a gift for the casual reader.
If you want to give Roosevelt, but in a smaller dose, consider Mornings on Horseback, David McCullough's delightful and focused story of TR's childhood. But it leaves most readers wanting more, which is where Morris comes in. (TSM)
THE LONELY POLYGAMIST by Brady Udall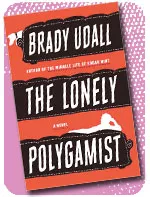 Some of his kids are running around without any underwear, and there are 28 of them. His construction business is in decline, so he takes a job building a brothel — which, of course, he has to keep secret from Rose-of-Sharon and his three other wives.
You can see the comic possibilities in the life of a multiply-married Mormon. But when teenage rebellion, major misunderstandings and death intrude, the life of Golden Richards starts to live up to the title of Udall's novel. (MB)
THE EMPEROR OF ALL MALADIES: A BIOGRAPHY OF CANCER by Siddhartha Mukherjee

The war against cancer has been mostly tragic: dead-end research, wrong turns toward radical surgery, misguided dabblings in the realm of chemical poisoning. But there were also bursts of scientific brilliance and useful accidents. (The possibility of chemotherapy was first hinted at by World War I mustard gas.) And there have been heroes: dogged fundraisers, hermetic researchers and good old-fashioned sympathetic doctors.
Mukherjee — a cancer doc and journalist — tells this epic tale with the compassion of a person who has delivered the worst kind of news to waiting families. I'd call it more of a war diary than a biography, but whatever you call it, The Emperor of All Maladies may be the most inspiring book of 2010. (TSM)
A VISIT FROM THE GOON SQUAD by Jennifer Egan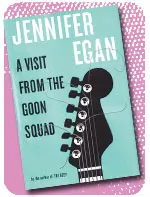 Egan's novel presents 13 characters, very loosely connected in a narrative that ranges over 40 years. One of them, for example, is a kleptomaniac who's going to counseling. Her former record-executive boss, Sasha recalls with disdain, "sprinkled gold flakes into his coffee — as an aphrodisiac, she suspected — and sprayed pesticide in his armpits." But now that Sasha is taking other people's desires into account (instead of stealing from them), she's actually happy, the therapist notes. "'I'm always happy,' Sasha said. 'Sometimes I just forget.'" (MB)
ENCYCLOPEDIA OF THE EXQUISITE by Jessica Kerwin Jenkins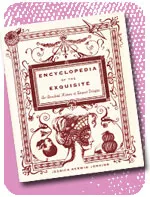 Here I go, recommending another book (like SoulPancake) based on a website. But before you write me off as hopelessly lowbrow, check it out: Exquisite is perfect for that misunderstood girl on your list who loves Belle and Sebastian and has read every Jane Austen book, like, a dozen times. Vogue contributor Jessica Kerwin Jenkins writes the Encyclopedia of the Exquisite blog, and she's got style to spare. It's as precious as its deckled edging, and Jenkins' elegant little entries about milk baths, the kimono and the trapeze add up to an engaging read — like a guided tour of all the coolest places on Wikipedia you'd never find on your own. (TSM)
MOZIPEDIA: THE ENCYLOPEDIA OF MORRISSEY AND THE SMITHS by Simon Goddard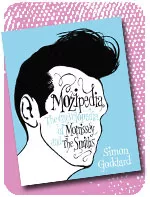 Morrissey is not trying to make anyone happy. And yet there's something about that — the man's devotion to all things miserable and dour — that has converted mobs of superfans. The ex-Smiths frontman is a notorious curmudgeon and eccentric. To please the scads of Moz freaks (including me and about 5 million closeted "heterosexual" men), Simon Goddard, the author of the freakishly in-depth Smiths book Songs That Saved Your Life, has released Mozipedia, a 350,000-word, 600-entry encyclopedia of everything Morrissey. What does he think about sex? Animals? The queen? Your answers are here. (LS)
HOW TO LIVE, OR, A LIFE OF MONTAIGNE IN ONE QUESTION AND TWENTY ATTEMPTS AT AN ANSWER by Sarah Bakewell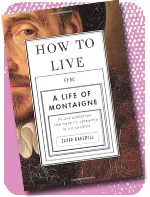 It's a biography organized not chronologically but thematically. It's discursive and rambling (like the man himself, who invented the idea of the personal essay). The advice sounds like what's in a lot of self-help manuals: Observe everything closely. Guard your private time. Don't get trapped by habit. Do new and unusual things. Don't be a perfectionist. Don't be afraid of death. The difference is that you're getting this advice, 400 years later, from one of the world's great skeptical philosophers — and presented in Bakewell's engaging format. (MB)
BOARD GAMES by Mary Stover

CREATIONARY

One of the new Legos games, Creationary challenges players to create vehicles, buildings, items in nature or random objects out of Legos. This is a great family game, allowing young players to choose from a lower level of difficulty and engaging their imagination and creativity, while still providing a challenge for older players and their building skills. The rules state this game is for kids ages 7 and up, but it's a bit challenging and could frustrate the younger players. Good, clean fun, though! ($35)
WIT'S END

Trivia madness, that's what this is. The questions in Wit's End tease your mind ... and, if you're not a maniacal super-genius, it might even kick your brain around a little. The game has three major categories called Teasers, Odd 1 Out, and Sequences. The categories contain brain riddles, trivia questions, putting "things" in categorical timelines or sequences, and problem-solving. Players can demote each other, making it even more difficult to win, no matter how smart you are. This is great for a dinner party, unless of course you tend to hang out with highly competitive, violently aggressive people. In that case, go with the Ungame. ($28)
MENTAL FLOSS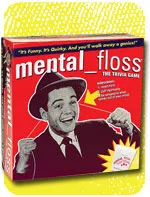 This trivia game is recommended for players 15 and older, which is freaking fantastic. Players love that you can read the instructions, set up the game, and be playing in five minutes. It's for adults and it's easy to use? I'm in. Players move around the board by correctly answering questions for the "left brain," or "right brain" while also being asked to spot "big fat lies." Every now and again, someone lands on the "enlightening round," which involves super-hard questions. Other plays can stop each other from advancing by using "mental block" cards. If you think Cranium is for nut jobs, you might really enjoy Mental Floss. ($26)
BEAT THE PARENTS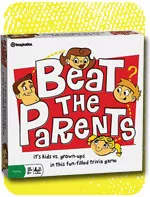 The theme of this game is, "Find out who's really the boss in the family." Parents play on one end of the board game, and kids play on the other. Parents are asked questions that most kids would know the answers to ("What show features the brothers Rod and Todd Flanders?") and kids guess answers to things like, "What band had a drummer named Ringo?" ($10)
FUNGLISH

This is a completely crazy word-guessing game. Sure, it sounds like every other word-guessing game — Pictionary, Charades — but it isn't ... with Funglish, there's no acting or talking; rather, players must find and grab clues from 120-word tiles to describe your word. You keep playing tiles for your "guessers" until the time runs out. The game comes with 300 secret words, so settle in — the game could last for quite some time. ($22)
DON'T BE A DORK

Be the first player to reach Dork Paradise. This game is for Jackass wannabes. It's not for kids, and it's not for families. The rules are muddy and the point is silly, but it's a memorable game. Players start in the "gene pool," separate into Dorks and Keeners, then make their way around the board. There are silly questions, ridiculous stunts, improvisational performances and more. Some challenges are momentary, while other challenges last throughout a round or the entire game. If you're shy, don't even think about this game. From the way you talk to the actions you take, this game will definitely make a dork out of you. ($43)
SCRIBBLISH

Another great game from the makers of Cranium. Marketed as combining "telephone" with something akin to Pictionary, Scribblish challenges players to look at a game card, then scribble quickly what they think the card says. The first person passes her drawing to the next player, who writes down a phrase describing the previous player's drawing. The next player turns those words back into another scribbled drawing. After everyone has had a chance to draw, the created story is read out loud. This game is hilarious and fast-paced, and works best if people are lousy artists. Creators of the game say it's good for families and anyone over 8. I say it's best for any gathering of people needing a good laugh. ($18)
WISE & OTHERWISE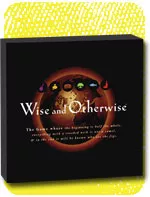 If you like Balderdash, you'll love Wise & Otherwise. This is a lighthearted, wacky way to learn old proverbs from around the world. In Wise & Otherwise, a player reads the first part of an old saying, then the rest of the players try to come up with a possible ending for the saying. Each player scores when another player believes their made-up ending or when they correctly guess the actual saying. Any language-loving wordsmith is going to thoroughly enjoy this game. ($43)
DIXIT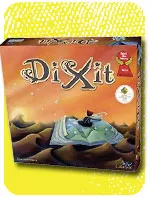 This storytelling game won board game of the year in both France and Spain, and is both easy to set up and quick to learn. If you like the speed and hilarity of Apples to Apples, you'll like Dixit. It's a fairly cerebral and creative game. A player chooses a picture card, then states a word or phrase that describes some aspect of what she sees. The rest of the players then choose one of their picture cards that they think most resembles that word or phrase. This is good, clean, creative, non-trivia fun for the whole family. ($30)
LAUNDRY JUMBLE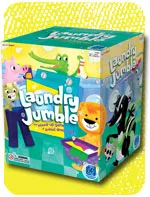 It's laundry day! This is a fun, educational game for kids 4 and older. Geared at helping teach children fine motor skills, matching, and counting, Laundry Jumble has children dress animals. They reach inside the game dryer and explore what's in it using their sense of touch. Kids then match picture cards with the clothing they feel inside the dryer. This is a great game for preschool students. ($27)
SNOW TAILS

Something tells me this game is big in the Palin household. In Snow Tails, players race a modular course with their sled mats, competing in a dog sled competition in the Arctic Circle. Sled pieces speed up and slow down according to their dogs' strength and the luck of the card drawn. Balanced sleds get bonus movements while careless players can ruin or dent their transportation. I've never seen anything like it. ($38)
TOBAGO

On the island of Tobago, players hunt around for lost treasure. Each player is given a map, which is a part of a clue collection given to the entire group of treasure hunters. During the game, players continue to add clue cards, narrowing down to which places could actually contain the hidden treasure. This is a beautifully made board game, fast-paced and fun — and it can be played with just two people! ($44)