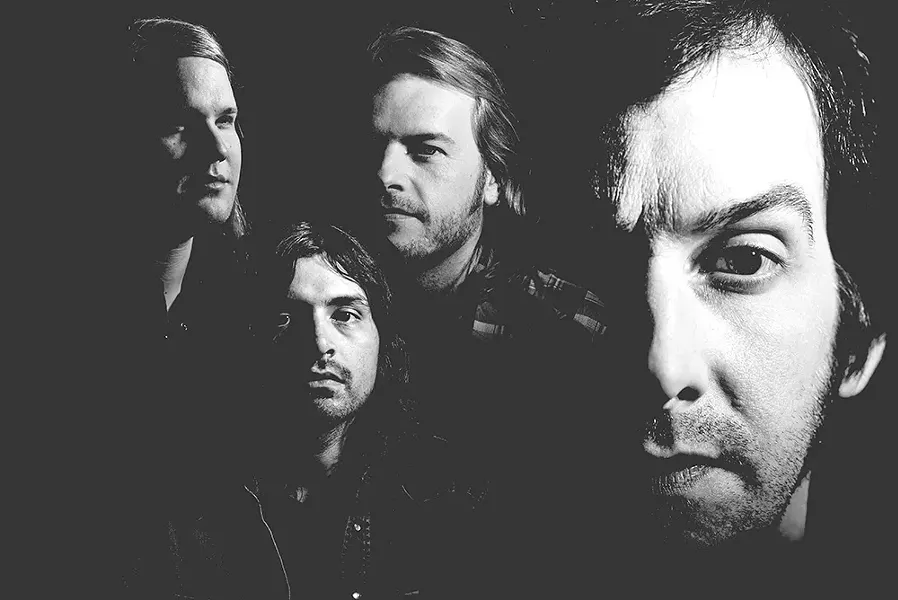 The Sword headline March 28 at The Pin!
Not much fazes the members of Austin, Texas-based heavy metal quartet the Sword, not even hypothetically leaving behind an essential like a phone or wallet when heading out on tour.
"You can always have things mailed to you," bassist Bryan Richie nonchalantly says as he begins to pack for the next leg of the Sword's tour behind its fifth album, High Country.
That roll-with-the-punches flexibility is key to the Sword's longevity, and is the reason why Richie, guitarist Kyle Shutt and drummer Santiago Vela III weren't too shaken when singer/guitarist John Cronise brought demos for High Country to the table.
The album, released last August, trades the heavy metal sound fans have come to associate with the Sword for hard rock.
"We were all ready to take the band in a different direction," Richie says. "Not even a different direction, but try something different, try to stretch a little bit, see where you could go."
For the quartet, that meant moving vocals and synthesizers into the spotlight, while also bringing vibrancy to still-heavy guitar riffs.
To do this, they changed the guitar tuning from the band's usual C to a brighter E-flat. That has affected the way the group has played older songs live, but true to form, the Sword wasn't too concerned; they simply reworked those songs to match the tuning of High Country.
The quartet also effortlessly shifted to allow Richie to take on more of a composing role on new songs like "Mist and Shadow" and "Silver Petals."
The band's flexibility also extends beyond the studio, as they often don't work in the same room prior to recording, instead choosing to embrace technology and share ideas via Dropbox from Austin (Richie, Shutt and Vela) and Asheville, North Carolina (Cronise).
"We get together less, but when we do, we're arguably way more productive," Richie says. "Instead of just getting together for the sake of getting together, now it's 'This is the time to get together, so it better be worth it.'"
After more than a decade together, Richie says it's this trust, knowing that everything is going to come together like it always does, that made forging ahead in a new direction an easy choice.
"We'd all be like, 'Let's do some different shit. Let's shake some things up. Let's do a record and not be afraid of what anyone else is going to think about it. Let's just do the record that comes naturally to us,'" Richie says. ♦
The Sword with Royal Thunder • Mon, March 28, at 9 pm • $20 • All-ages • The Pin! • 412 W. Sprague • thepinevents.com • 368-4077