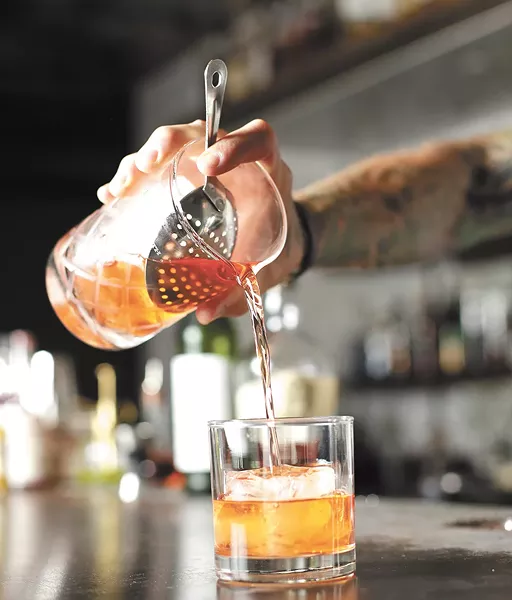 Young Kwak
Durkin's Ben Poffenroth pours a whiskey-based 65th Street cocktail.
The concept seems simple enough: "Drink Local." And then you start to remember all that entails for those of us lucky enough to be living in the Inland Northwest. The craft beer scene? Booming. The craft cocktail scene? Omnipresent. Awesome spots to belly up for a beverage? Every direction we look, from downtown Spokane to small towns on the Palouse and tourist spots and locals-only classics across North Idaho.
In this year's Drink Local guide, we explore the boozing scene by hunting for some favorite cocktails, setting out on foot and bicycle to explore some suggested homemade pub crawls, and throwing in some of our favorite spots for everything from hiding away from the world to hitting the dance floor. Enjoy!