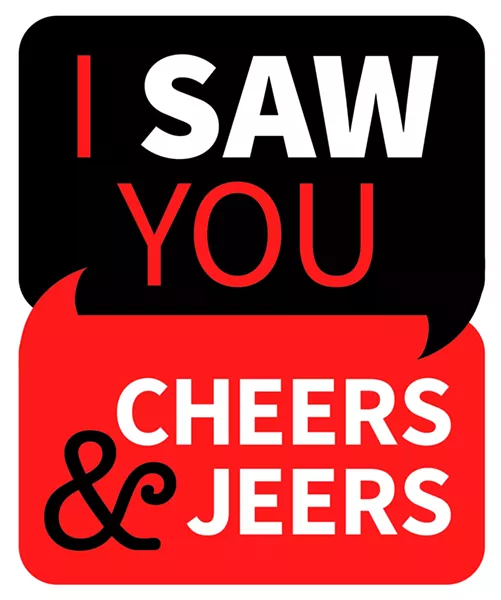 Steamy in Celadon Blue You were at Indaba. I've seen you there a handful of times. You typically like to enjoy your latte and read a book. This last time you gave me a prolonged smile over your latte; your eyes were red and it looks like you had been crying. I noticed that you had a wad of makeshift Kleenex in your hand (I would liken it to a roll of Cottonelle)... Hopefully this means you are single now?! You have just about the best dimples and derrière I've ever seen! Maybe I'll see you there next Saturday afternoon. I take sugar with my coffee, so gimme some sugar, baby ;) Y
A plea to my sweet soulmate I have loved you for 24 years. I have never stopped thinking of the life we never had. Now you have found me and professed your undying love for me. It was a dream come true seeing you again after all these years. No matter what happens, no one; no one, will love you as I have. Be with me my love, before we really do grow old. Let's share that, together. Do not marry him. You will never be happy. End it, and I will have your hand. We were brought back together for a reason, and I'm not letting go. Respond on here 'regarding: A Plea to My Soulmate'. I love you, always.
Welcome to Subway I was making your sandwich and it was during the lunch rush. You saw me and I noticed you a little bit. You left something there and a fellow customer caught my attention about the item you left behind. I'm sorry I didn't get your name. Please come back to Subway.
Louisiana Couple To the military couple moving to Louisiana, I served you Wednesday, Oct. 14 at the South Perry restaurant where I work. I wish I could explain to you how much your kindness, humor, and generosity meant to me. I want to wish you the best of luck in the next phase of your lives and safe travels South to Louisiana. It was an absolute joy to meet you both. If this message finds you before you leave town I would love to buy you both a beer and thank you in person. Stay blessed! Sincerely, Chris H.
She's an Adult Now! 18 years, 216 months, 939 weeks, 6574 days, 157,776 hours, 9,466,560 minutes, and 567,993,600 seconds is how long you have been in my life. Have I told you how proud of you I am, how beautiful you are, how much I love being your Nana? Aubree Ann-Marie Glotfelty, 18 now, job, car, apartment! Good for you! Don't forget to call the old Nana & Papa once in awhile....Appyhay Irthdaybay, Overlay Ouyay!!!
The Key to My Problem Wandermere Fred Meyer: Cheers to the girl who works in the Fred Meyer key section. After getting 2 keys made at Home Depot that didnt work, and 2 keys at The north point Walmart that again didn't work. You made me the working key! Thank you! Thank you! You saved me from having to climb threw my window everyday. I was the girl who was looking at the light up keys and you were showing me all the different color lights you had. We decided on blue. PS. Your customer service was wonderful and you should be managing that place soon! :)
Saving the drunken day! You found my purse somewhere near the Ruby Hotel! Words cannot describe my appreciation for turning it in with nothing missing! Wonderful people like you are why I love living in Spokane. Thank you so so so much! Would love to buy you a drink and chat about where you found this thing:) Cheers!
Charity I would like to give a cheer to the family that owns and works at Pueblo Amigo Mexican Restaurant on N. Division. My wife and I were eating dinner there last week when a man in a wheelchair came in. He looked the part of an old vet, but not begging. He ordered nachos to go and as he waited they moved chairs so he could pull up to a table and brought him water, and chips and salsa. When the server brought him his order and he asked where to pay she asked him, "Can we just give it to you"? And said it was a gift from them. He accepted and she told him to come back anytime. It's nice to see there is still some generosity in the world. Thank you, you have customers for life.
Dear Batgirl Of all the Batmen in this town, I am not sure if I am the Batman you are referring to. I have an idea to see if we are on the same page. Arrange a TOTO concert at the Arena, with suggested warmup music, an Allstar Band, with the Best of the Best Singers and Musicians from 70's-80's-90's local music scene. I wanted to sing the National Anthem at the Northern Quest concert. I did not have time to ride up the Sunset hill in rush hour traffic.
Costco pump (remember) It was the beginning of this month at Costco up north Spokane. Me ahead of you in gas line and you well what were you thinking. I was just trying to be nice and move my car ahead for you, (even signal you) > In trying to be really nice for you I forgot to take the pump out of my car. You just sit there and did not even try to help me. Now it will cost me 77.73 to fix. It may not pay to be nice to you, but it will not keep me from being nice to others in my future. So go front my good man and try to remember there are people out there you do care. (and thanks to the Lady in the other lane that made me feel so good about helping U and then you sir would not even drive up after I more my car and Pump for you. Have a good day man.
Come on 12's! Rivalry gone wrong: A heartfelt apology from those of us Seahawks fans intelligent enough to understand that it is a game, and that rivalries just make it more fun. Come on 12's, this guy has enough problems, he's a SF fan for Christ's sake! I challenge a more technically savvy 12 to set up a fund to reimburse this unfortunate fellow football fan! Come on you guys, 12 dollars apiece until the window is replaiced! GO HAWKS!
RE:MAN'S BEST SECURITY BLANKET Just because a person doesn't look or sound impaired doesn't mean that they don't need a service animal. A lot of people have serious mental disorders such as anxiety or depression and they can't actually function in normal human society without a companion animal to keep them grounded. Don't make broad assumptions about people you know nothing about.
Woman shamer Jeers to your "advice" columnist Amy. I am grossed out by your plastic surgery shaming in the latest issue. Who are you to say that only insecure women and Kardashian followers get plastic surgery? if you have the ability to fix something that you don't like about yourself then that's your own business. And really we should be encouraging her to do what makes her feel good, not what her boyfriend prefers. If my boyfriend ever told me to stop doing something I wanted to do that wasn't hurting anyone else because he didn't like it I would tell him to kiss my a**.
Y IS A GUY STEELING MY MAKEUP @ H&R BLOCK N DIVISION... You broke out the window in my car, not to steel my impact drill or the dewalt or the 2 Craftsman bags full of tools in stead you went for my open bag of makeup... who the @#$@^ does that.. i got you on video... but mostly just know your an idiot
Know Your Place! I was shocked last week when a local news broadcast did a story on the pu loc health department suggested that local employers create no smoking policies for employees at their places of business. They even went as far as suggesting not hiring smokers. First off maybe you should focus on flu strains and whooping cough instead of witch hunting smokers. Or you could be fare and suggest employers don't hire people who eat fast food or use Facebook too much We rely on you to work on things unseen that we can't control not mess with our employment. ♦