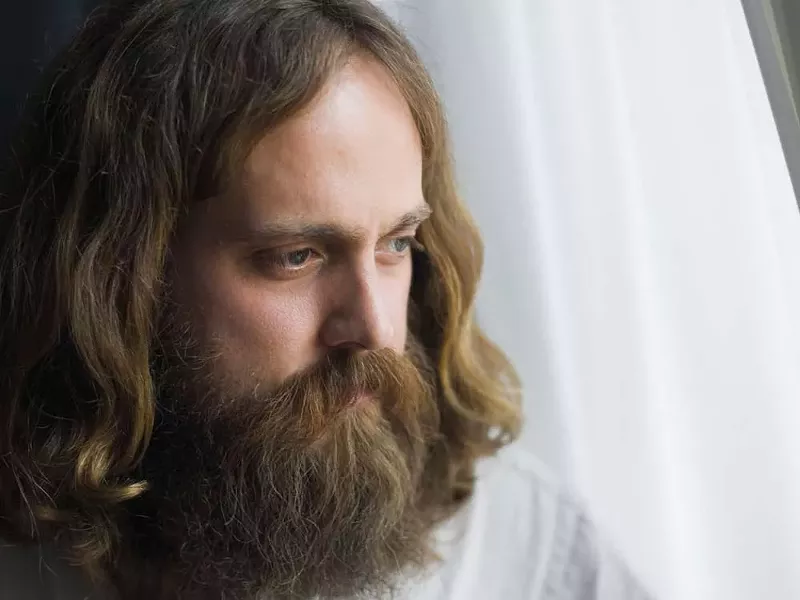 Sam Beam is still rockin a mean beard!
When Sam Beam was quiet on past records, it hardly meant he was sad. And here, on Iron & Wine's latest, just because Beam is louder than usual hardly means he's outgoing. On Kiss Each Other Clean (odd title, isn't it?), Beam is still that sheepish guy observing in the wings. "Walking Far From Home" conveys an empty-bellied feeling of loneliness — but not his own. It's a strong start to a mostly disappointing album, in which Beam tries new moods and sounds. But his happiness is thin on the poppy "Monkeys Uptown." His party-mood is forced on the sax-driven, 70s-esque "Big Burned Hand."
Kiss Each Other Clean is an odd duck. Where past records were consistent in terms of mood, Beam swings widely here — and not always for the better. But still, though, every song here is a lyrical masterpiece. It's a shame that those great lyrics are shrouded in some not-so-great musical choices.
DOWNLOAD: "Walking Far From Home"