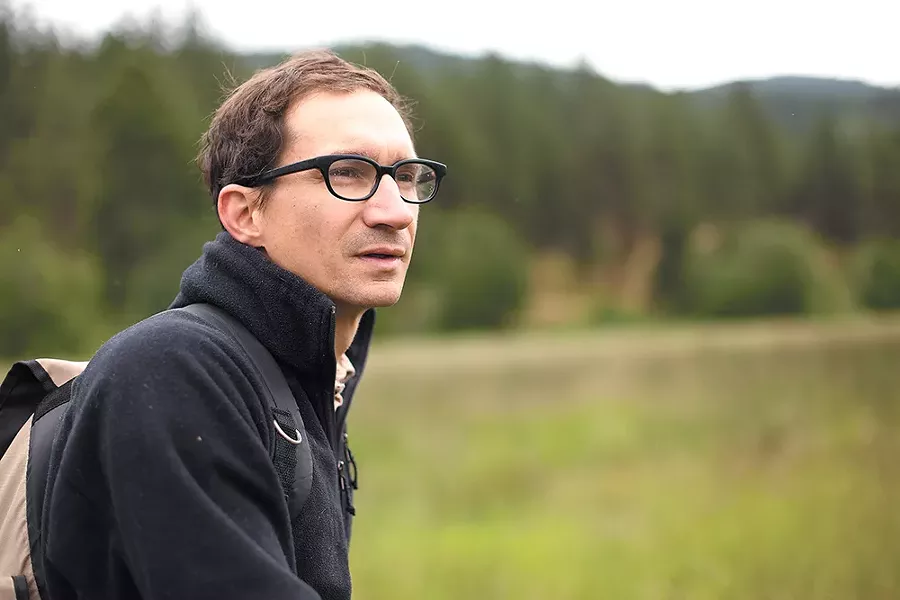 Young Kwak
The Lands Council's Joe Cannon.
Meet the staff and board members of the Lands Council and learn more about its programs and work protecting and revitalizing the Inland Northwest's forests, water and wildlife. Light refreshments provided. Free. Thu, July 6 from 5-8 pm. Community Building, 25 W. Main. (838-4912)
Simplifying Your Financial Footprint
Learn how to declutter your life, organize your financial paperwork, create a plan for personal property transfer and methods to protect your personal identity in a session presented by the University of Idaho Extension. Free (suggested $5 donation). Thu, July 6 from 9 am-2 pm. Kroc Center, 1765 W. Golf Course Rd., Coeur d'Alene. (208-667-1865)
Solar Eclipse for Kids
On the morning of Monday, Aug. 21, 90 percent of the sun will be covered by the moon during the eclipse, which is visible in Spokane. Kids grades K-5 can learn about eclipses, how to view them safely, and can make their own solar eclipse viewers. Free. Fri, July 7 at 3 pm. Shadle Library, 2111 W. Wellesley. (444-5390)
Art for the Animals
The annual silent and live auction event to benefit the sanctuary includes live music, a catered vegan dinner, dessert and nonalcoholic beverages, with wine/beer for purchase. $15-$30. All-ages. Sat, July 8 from 6-9:30 pm. River's Wish Animal Sanctuary, 11511 W. Garfield, Spokane. riverswishanimalsanctuary.org ♦
Tell us about your event or other opportunities to get involved. Submit events at Inlander.com/getlisted or email getlisted@inlander.com.