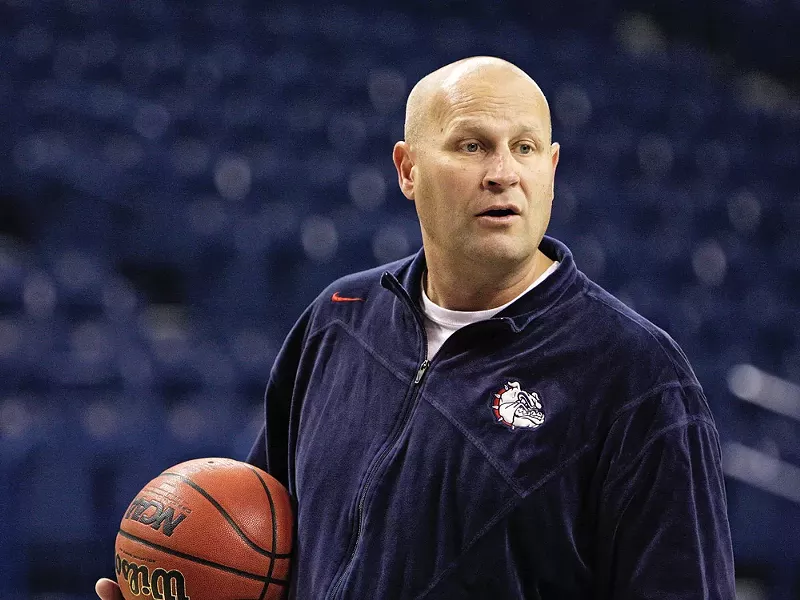 Young Kwak
"To Kelly, they're all family, not just basketball players."
"Faster, faster, faster!" calls Coach Kelly Graves from midcourt during an early October Gonzaga women's basketball practice. "I want more speed!"
From the looks on the faces of the seven freshmen, they've never been through anything quite like this. Graves runs one fast-break drill after another. Passes are missed. Balls are tossed out of bounds. Still, Graves wants more. After another break goes awry, Graves stops the play and gathers his new team.
"We have so many new faces this year," he says, "listen up carefully so I don't have to repeat myself. When we're on a break and are looking at two or three defenders, what do we do?"
He waits.
Finally, one of the veteran players answers: "We attack."
"That's right," says Graves. "We attack."
For those seven freshmen, it's a new beginning, and the same can be said for Graves. For him, it's Year One, A.C. — After Courtney. Now playing in Turkey during the WNBA's off-season, Gonzaga superstar Courtney Vandersloot is a member of the Chicago Sky, not the Lady Zags.
"We will never, ever see another Courtney Vandersloot," Graves said at an earlier meeting.
Among those seven freshmen, Graves has landed two girls with serious height: 6-foot-4-inch Sonja Greinacher, who starred on the German national team last summer; and from Pullman, 6-foot-5-inch Shelbey Cheslek.
There's a McDonald's All American point guard, Maiki (pronounced "Mikey") Viela from Hawaii. Keani Albanez, from Santa Barbara, took her high school team to the Southern California high school semifinals.
"What's better," continues Graves, "is that our program has developed to the point where I don't have to rely on freshmen. I can bring these kids along."
He's got other newcomers, too, like Haiden Palmer, a redshirt sophomore transfer from Oregon State. "Courtney told me that she didn't play against any better player than against Haiden in practice," Graves adds.
And in a stroke of good fortune, the NCAA ruled that Taelor Karr, the transfer from Kansas State, is eligible to play this year. Karr averaged almost 11 points a game last year, and scored 14 in K-State's big win over eventual NCAA champion Texas A&M.
Graves' own future has been solidified, too, having signed a new 10-year contract after the end of last season. And this year, without Courtney, his coaching will be the key to putting the pieces together in time for their season opener.
October 7
At the team's second practice, Graves points out that his team has a core of veterans — four seniors and three juniors — but even more rookies, with seven freshmen and three sophomores.
The big question for this season is at point guard, Vandersloot's old position.
"I've got Jazmine Redmon," he says, "but she isn't a true point guard. And Haiden [Palmer] just isn't a point guard; she's a two guard."
Taelor Karr isn't a true point guard either. That leaves the freshman, Maiki Viela, who is a true point guard. Graves doubts she will be physically ready this first season. Though highly regarded, she's only 5 foot 6 inches and has never had to get her shot off against so many bigger, faster and taller girls.
Soon after practice begins, Graves is at midcourt, calling "Faster, faster, faster!"
"Wings, you need to be out wider — we can't be tentative. Jazzy [Jazmine Redmon], you got tentative and that's why you tossed up that airball. You have to attack."
He puts the girls through a drill on how to take a charge: "Remember: loud, low, legal," he says. "Loud. Remember, you have to moan to get the referee's attention. Loud, low, legal. Is there anyone who hasn't been knocked down yet?"
It's a visibly uneven practice. Graves calls the girls together: "Lots of work to do, lots of work to do. But I liked the energy level."
The returning players seem in better shape, even buff; the freshmen seem slight. Assistant coach Lisa Fortier says it's that way every year: "You should have seen Courtney and Kayla when they arrived — they were like reeds. Then we put them in the weight room, and by sophomore year they're in great shape."
Case in point: Last year, Stephanie Golden was rail-thin. After a year in the weight room, she might not be recognized by fans. Graves says Golden has worked hard throughout the summer: "She could become a real low post threat."
October 11
Drills, more drills. They work on screens. Fight through them. Graves' motto is TKDGS — Tough Kids Don't Get Screened.
We see the first Red Team vs. Blue Team drills — fast breaks, in-bounds plays. The girls are getting into it. The losing team does push-ups.
When the team starts to run another play, Graves stops it: "All right now, did you see what Kayla did there? She went off the page and made a play. Ladies, don't get bogged down so much that you don't create. Don't be afraid to improvise."
Golden nails another inside shot; Graves is pleased by her newfound offense: "That's good, Steph."
He continues: "All of you, don't be afraid to call your own number; that's what she did there."
Graves wants on-court communication to be simple: "Be specific! 'SCREEN!' 'SWITCH!' That's all I want to hear."
On the next play, Haiden Palmer, whose jump shot is a thing of beauty, and who can dazzle with her slashing moves, splits two defenders and lays the ball in. Graves stops the drill. "Ladies, cardinal rule: You can't let them split you. But Haiden, that's your game, and if you see some space, even a small vector, go to the basket. Go, that's your game."
Another play breaks down. "We didn't talk on that play," Graves says. "If you want to play, you have to talk."
October 12
During warm-ups, Graves wanders around and jokes with the girls, one on one. There's lots of laughter; it's loose and relaxed. Assistant coach Fortier says, "To Kelly, they're all family, not just basketball players, and they know it."
Palmer shoots well today, and Kelly Bowen seems to be looking for her shot more.
"People don't think that Kelly [Bowen] can score," Graves said in an earlier meeting, "but she can. When she came here as a freshman, we asked her to defend and rebound and, well, she's a great kid and did exactly what we asked her to do. This year I'd like to turn her loose on offense; I think she'll surprise a lot of people."
Today, Keani Albanez is beginning to impress. She has a nice jump shot, is good on the break, always active.
And Maiki Viela has a natural court sense; very creative with her passing — sometimes too creative. "Maiki, I don't like that pass," Graves shouts. "Low percentage."
Graves stops another play and walks up behind Kayla Standish, puts a hand on her shoulder and says to the team: "Hey ladies, I'm no rocket scientist, but I know that when this girl is on the floor, you've got to get her the ball. We will not see one player on our schedule this year who can handle Kayla one on one — not one. So get her the ball!"
A few minutes later: "Maiki! Maiki! Get Kayla the ball!"
Soon another play is botched. Then another.
Somewhat frustrated, Graves ends practice. "Pretty sloppy today, ladies. Pretty sloppy."
October 25
"Sunny [Sonja Greinacher], way to run the floor." "Taelor, take that shot." "Did you guys study on your day off, or what?" "Steph, go to work — right, great shot!" "Keani, really good decision!"
Graves is impressed with his team today. What a difference a couple weeks can make.
"I will say this," Graves says after practice. "That's the best we have looked."
Then, booming it out to the group: "THIS IS THE BEST WE HAVE LOOKED!"
October 29
Keani Albanez's family is up from Santa Barbara to visit. Her dad, George, does AAU coaching back home. Halfway through practice, he leans over and asks, "Does Coach ever yell?
"I've never seen a practice when a coach wasn't yelling," he adds.
After practice, Keani and Sunny, both tired and sweaty from another rousing practice, stop on their way to the shower to chat. Keani just turned 18, and her dad's right — basketball puts a perpetual smile on her face. Greinacher spent an exchange year out of Germany in Oregon, so she's more used to being away from home. They both talk about Coach Graves.
"He's a big reason I came here," Keani says. "I just know that I don't do well with drill sergeants."
Graves seems much like a second dad to these girls. You can see it on the court.
October 30
Standish, Palmer, Karr and Golden are standouts at Fan Fest. The two tall freshman girls, Sunny Greinacher and Shelbey Cheslek, combine for 16 points and 11 rebounds. Danielle Walter does well, too.
So it's off to the opening weekend, with a home game against Hofstra (Nov. 11 at 4 pm), a 19-win team last season, and at Stanford (Nov. 13), the preseason No. 5 team in the nation.
Fans will find out a lot about this team early — including who the top eight in the rotation will be. Coaches aren't tipping their hands, aside from the obvious starters — Kayla Standish, Katelan Redmon and Kelly Bowen.
At the guard slots, expect to see a lot of Jazmine Redmon, Haiden Palmer and Taelor Karr. The past month has been good for Stephanie Golden. And Sunny Greinacher continues to impress; Graves predicts that in two years, she'll be the best player in the WCC.
The other freshmen? The coaching staff is high on several; but as Graves says, with this team, there's time to bring them along.
But this year is bound to be different. How many times last season did we hear the play-by-play announcers struggle to keep up, as in their 89-75 tournament win against UCLA?
Rebound Vandersloot. She cuts past two defenders. Redmon on the move. Here comes the fastest team in women's college basketball. Another great pass from Vandersloot to Redmon. Tough angle. Redmon elevates. Score it!
Vandersloot's stat line in that game: 29 points, 17 assists.
"Courtney made women's basketball cool," says Graves, now presiding over one of the most exciting women's basketball programs in the country. "But you know, as good as we were last year, I think I've got the most talented bunch of kids coming in that I've ever had."
Robert Herold is a professor of political science at Gonzaga University and a columnist for The Inlander.
Season Preview 2011
GONZAGA BULLDOGS
Predicted finish: 1st, West Coast Conference (coaches poll).
Coach: Kelly Graves (232-119, 12th year).
Opening game: Home versus Hofstra (Hempstead, N.Y.), Friday, Nov. 11, 4 pm (no TV; KEYF 1050 AM).
2010-11 overview: 31-5 overall, 14-0 WCC. Won WCC regular season and tournament championships. Advanced to NCAA Division I tournament Elite Eight.
Outlook: The Bulldogs topped 4,000 in season tickets for the first time despite losing All-American point guard and Courtney Vandersloot to graduation and the pros. The Zags, who did not crack either preseason Top 25 poll, return a pair of seniors who earned All-WCC honors last season: forward Kayla Standish (17.1 points, 8.4 rebounds) and F/G Katelan Redmon (16.7 points, 6.2 rebounds).
WSU COUGARS
Predicted finish: 7th, Pacific-12 Conference (coaches poll).
Coach: June Daugherty (25-66, 5th year).
Opening game: At Penn State, Friday, Nov. 11, 3 pm (KQQQ 1150 AM).
2010-11 overview: 8-23 overall, 6-12 Pac-10 (tied for 7th). Lost in first round of Pac-10 tournament.
Outlook: WSU has had 15 straight losing seasons, but four starters and 10 letter winners return, and the ever-optimistic Daugherty says her team might contend for a league title. The Cougars have two athletic players in senior Jazmine Perkins and sophomore Sage Romberg.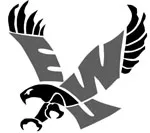 EWU EAGLES
Predicted finish: 7th, Big Sky Conference (coaches poll).
Coach: Wendy Schuller (11th year, 126-166).
Opening game: Home versus Corban (Salem, Ore.), Friday, Nov. 11, 6:05 pm (no TV or radio).
2010-11 overview: 13-18 overall, 8-8 Big Sky (sixth). Advanced to semifinals of Big Sky tournament.
Outlook: The Eagles are led by two seniors who made All-Big Sky last season: forward-guard Brianne Ryan (13.9 points, 4.5 rebounds) and point guard Chene Cooper (11.7 points, 5.1 assists, 4.2 rebounds).
IDAHO VANDALS
Predicted finish: 7th, Western Athletic Conference (coaches poll).
Coach: Jon Newlee (4th year, 39-51).
Opening game: Home versus Corban (Salem, Ore.), Saturday, Nov. 12, 2 pm (no TV or radio).
2010-11 overview: 15-16 overall, 7-9 WAC (tied for 5th). Advanced to quarterfinals of WAC tournament. Lost in first round of Women's Basketball Invitational.
Outlook: The Vandals lost four starters off their first post-season tourney team in 25 years, including honorable mention All-American Yinka Olorunnife. Senior Keri Arendse is the top returning scorer at 7.7.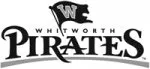 WHITWORTH PIRATES
Predicted finish: 5th, Northwest Conference (coaches poll).
Coach: Helen Higgs (18th year, 252-178).
Opening game: Home versus Eastern Oregon, Tuesday, Nov. 15, 5:30 pm (no TV or radio).
2010-11 overview: 11-14 overall, 7-9 NWC (6th). No post-season.
Outlook: The young Pirates return leading scorer Emily Guthrie (11.9) and lone senior Lexi Belcher (9.6) in the backcourt. Higgs, a former Oregon standout, added two assistants who starred in college in Heather Bowman (Gonzaga) and Danny Beard (Kansas State).