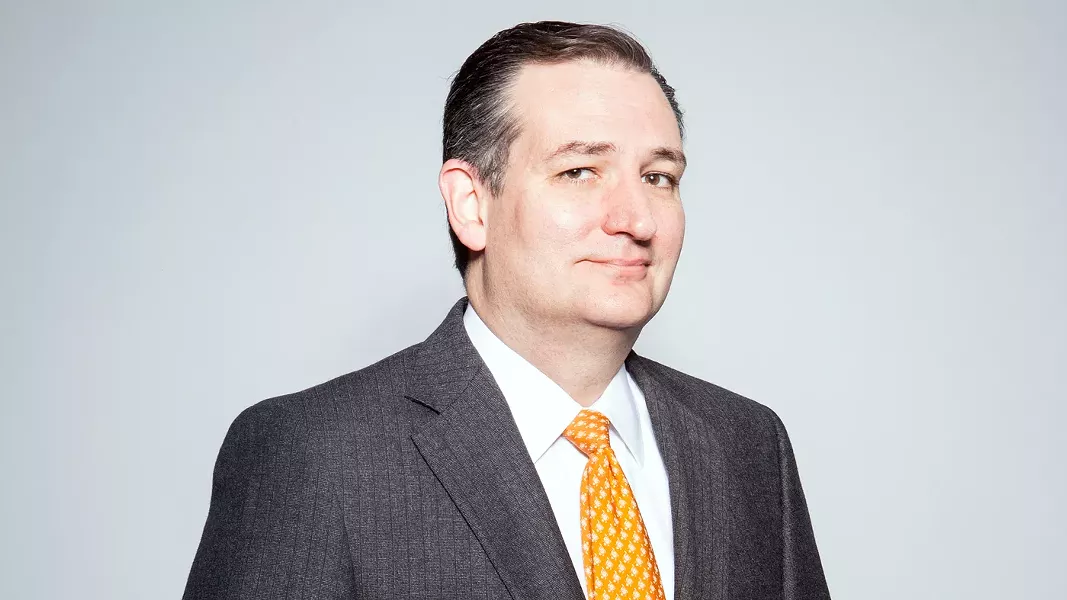 Ted Cruz offers proof you should always be cool to your college roommates.
ROOMIE LOVE
For some time now, TED CRUZ's old Princeton roommate has joyfully been trolling the presidential hopeful on Twitter. Screenwriter Craig Mazin (The Hangover, parts II and III) has called Cruz a "walking personality disorder," a "meat suit" piloted by alien worms, a "valueless ambition-bot" (whatever that is), and Tweeted that he'd rather have Trump, "Herpes," the "Sun Blows Up," or anyone (or disease, or action) else be president than his former roommate.
Mazin is approaching 100,000 followers (up from 30,000 in February) and has drawn the attention of the conservative news outlet the National Review as well as Mother Jones. During an interview on the podcast Scriptnotes, he said in part:
"Ted Cruz is a nightmare of a human being. I have plenty of problems with his politics, but truthfully, his personality is so awful that 99 percent of why I hate him is just his personality. If he agreed with me on every issue, I would hate him only 1 percent less." (MITCH RYALS)
DON'T CALL IT A COMEBACK
The news came on Facebook. On April 14, former Spokane Mayor MARY VERNER announced that she's wading back into electoral politics.
After losing her re-election campaign as mayor in 2011, Verner took a job with the Washington State Department of Natural Resources as deputy supervisor for resource protection and administration, where she oversees fire prevention and suppression programs. When her boss, Commissioner of Public Lands Peter Goldmark, announced earlier this month that he wasn't seeking a third term, Verner decided to make a run for the post.
"You can trust me to wisely manage and protect our state's cherished public lands," Verner, who previously served on the Spokane City Council and managed natural resources for the Spokane Tribe, wrote on Facebook.
Last month, KAREN PORTERFIELD, a consultant and adjunct professor at Seattle University, launched her bid for commissioner. Her campaign was focused on attacking Goldmark, a fellow Democrat, for running as a strong environmentalist while taking contributions from the timber industry and breaking promises. She also had sharp criticism for how the agency responded to fires, an area overseen by Verner.
King County Councilmember DAVE UPTHEGROVE also announced earlier this month that he's running for the post, telling Seattlepi.com that he'd be an "environmental champion" as commissioner and would oppose a proposed coal export terminal near Bellingham. (JAKE THOMAS)