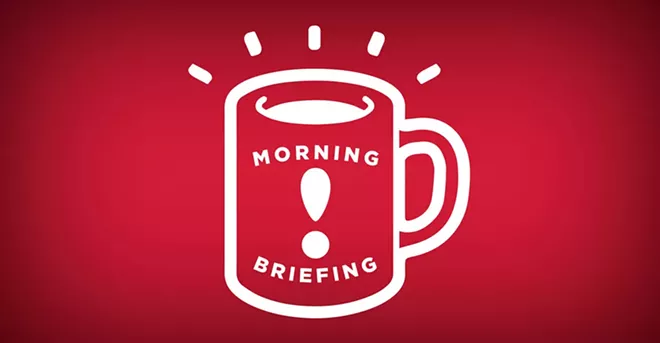 ON INLANDER.COM

PRIMARY
: Spokane County Democrats aren't used to this. The race for the
5th congressional district
is for real.
PRIMARY:
Spokane County Commissioner Al French isn't used to this either. Tuesday's primary results show the long-serving local elected official is far behind his 26-year-old opponent.
But Al's not worried about it
.
See the updated primary results at the secretary of state's website,
here
.

FOOD
: Amateur
cook and Inlander staff writer Daniel Walters
shares his cooking foibles, frustrations and flat-out hilarious kitchen hijinks, including the story of how he grilled his laptop. Turns out, the
rest of the staff isn't so great
with a spatula either.
NEWS
: Robert Mueller is seeking an interview with President Donald Trump regarding the Russia investigation. Trump's
lawyers are seeking to narrow the scope of the interview
out of concern that Trump will perjure himself.
IN OTHER NEWS

More primary
The cases for why Rep. Cathy McMorris Rodgers will secure a seventh term, and why she won't. (
Spokesman-Review
)
Brown on the bus

A Mexican man, who has lived in South Dakota for a decade, was taken off a Greyhound bus in Spokane and arrested by Border Patrol agents. Juan Santos-Bonilla's wife is an American citizen. She fears her husband will soon be deported.
This is the latest of the controversial apprehensions by federal agents from cross-country buses that roll through Spokane. Border Patrol has arrested nearly 200 people since 2013. (
Spokesman-Review
)
Zero tolerance, zero impact
Trump's "zero tolerance" policy that separated families who cross the U.S. border illegally had little deterrence effect, according to recently released arrest data. (
Washington Post
)
Hypnosis and a snitch's testimony
DNA evidence suggests Orange County prosecutors wrongly implicated William Lee Evins of murder in 1979 based in part on the testimony of a jailhouse snitch. Evins died in prison in 2013. The new DNA evidence suggests the actual killer could be Joseph James DeAngelo, the former California cop, known as the Golden State Killer. (
OC Weekly
)
Ennis back in court

The former Spokane Police sergeant, who was convicted earlier this year of raping a fellow officer, wants a new trial. He'll make his case to the judge Friday. (
Spokesman-Review
)
When you're homeless, addicted and a parent
Parents who struggled with addiction in King County are reunited with their kids through a treatment-based court program. (
Seattle Times
)