HANNAH DOMIT
My house is my creative outlet. I'm building a house and we have done it from the ground up. We cut every piece of rebar and poured the foundation and every inch of it. We've got walls, we've got a roof, windows, now we're doing the inside.



---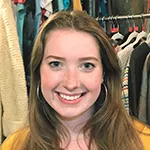 ILEANNA HANSEN
I would say my creative outlet is sign language and I think it is a beautiful language and I'd love to break down those bridges between hearing and deaf people.



---
CORY GROE
My creative outlet is actually working here [Boulevard Mercantile]. This is an incredible store to be a part of and I get an opportunity to go out and find vintage and antique pieces and bring them here into the store.



---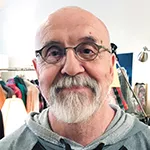 DAN McCANN
I really love being an artist. I love the whole concept of creativity and we all have it. We all have our different gifts.




---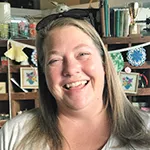 JENNIFER PLUID
I can take new things and make them into vintage. I like glitter, I like sparkle, I like incorporating old things into new things. I like to decorate little dolls, I make paper crowns. Paper, glue scissors, anything like that is just kinda my happy place. I can sit down and create and who knows what I'm going to create that day.
---
INTERVIEWS BY MICHAELA MULLIGAN
9/13/18,
BOULEVARD MERCANTILE