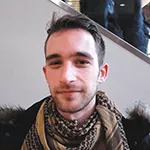 BLAKE BJERKE (NorthTown neighborhood)
Grade: B
How could it be improved?
I guess being more on-time, getting the plows out earlier. They kind of wait until there's a few inches.
SARAH KIRBY (Wandermere)
Grade: Main roads: A; Side roads: B-
How could it be better?
Honestly, I think they're doing a great job. They could have more staff and more trucks, but I think they're doing the best they can with the staff they have and the trucks they have.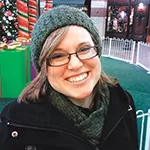 BECKY DANIEL (Lincoln, Nebraska)
Grade: B
What do you think of our snow removal during your visit?
It seems like you guys are doing pretty good! It's been all clear down here (downtown) where we've been.
Anything you think could make it better?
You guys are doing a lot better than we do in Lincoln.
JACKIE CARO (Perry District)
Grade: B+
How could it be improved?
The people work really hard. The city should shovel the bus stops and sidewalks on arterials, though. We should pay taxes to get that done.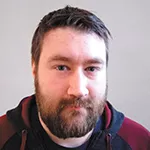 JEREMIAH CASTRO (Nevada-Lidgerwood)
Grade: B
How could it be better?
The side streets probably need it a bit more. I was out of town for a couple of days and when I got back my street still wasn't plowed. Now it's done.