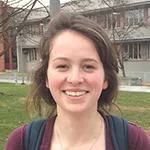 LAURA NICHOLS
Absolutely. A lot of students will be at Jack & Dan's every weekend, but I think there's a significant amount of students [who] like to explore downtown as well.
Where do you go downtown?
I hit up nYne frequently. I also like Whisk, the whiskey bar. Those are my two favorites.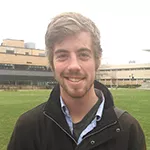 JOSH SCHACHT
Relative to bigger cities, maybe not, by the same definition, but I think there's a tighter-knit nightlife going on.
Do you go downtown?
Infrequently, but when I do it's to nYne and the Globe. I usually stick to local bars, because if I go downtown, I'll see less people I know.
ALEX JAKOWATZ
Not really. I used to go out, but usually don't go downtown. I'm usually at Scotty's or Jack & Dan's.
What do you think of the more college-oriented bars downtown?
They seem pretty cool. I had fun; I was pretty messed up when I was down there, so I can't really give the best analysis.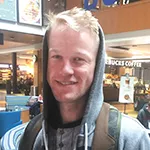 VINNIE KLEEMAN
On certain days. Like St. Patrick's Day, but other than that, usually it's just the weekends.
Do you make it out on the weekends?
I work at Jack & Dan's, but I love going downtown to Borracho and places like that.
ANDREW WALTERS
It kind of does, but it's off and away from Gonzaga. Usually if I go, I'll go to Soulful Soups for their drink specials or the Satellite bar.
Do you ever go to the busier bars on the weekends?
I've never had a reason to go there. If a big group of friends would want to go, they could probably talk me into it, but I don't have any desire for those places.