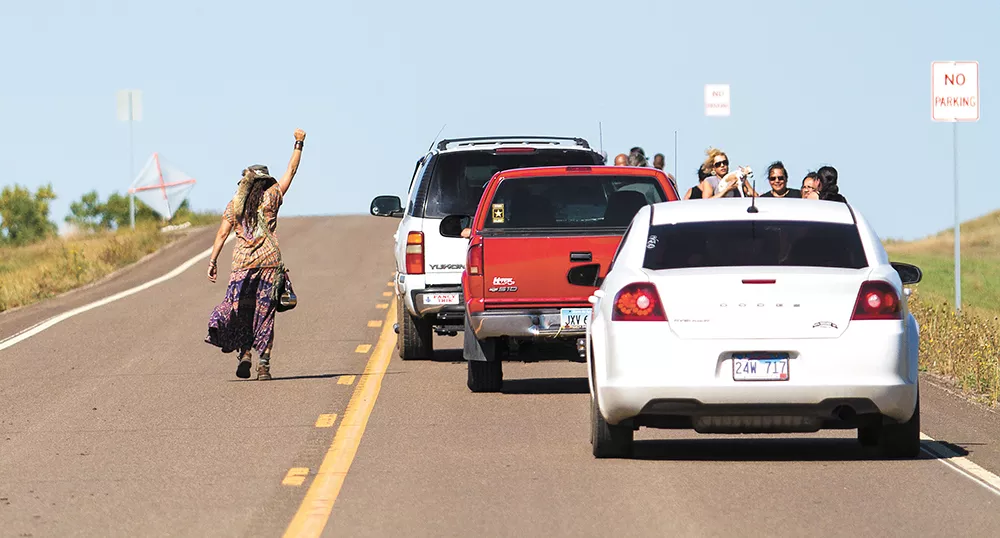 Jeff Ferguson
Protesters against the Dakota Access Pipeline.
Activists come together to talk about their experiences at Standing Rock and protest the construction of the Dakota Access and Keystone pipelines. Downtown Spokane location TBA. Fri, Feb. 3, 3-6 pm. More details: bit.ly/2jovFxA
Earth Day Fundraiser Event
Support your upcoming Earth Day Spokane Festival. This event showcases new highlights for this year, and also includes prizes, music, art, food and more. Fri, Feb. 3, 6-10 pm. Free; donations accepted. Startup Spokane Central, 610 W. Second. 220-7822
Seed Swap
Participants can bring seeds to swap and take home new varieties, learn about seed saving, and learn about the seed-sharing program at the library (truetoseedcda.org). You don't need seeds to participate. Sat, Feb. 4, 1-3 pm. Free. CdA Public Library, 702 E. Front Ave. inwfoodnetwork.org/seed-swap
McCleary 101
An event hosted by the League of Education Voters to educate the community on the McCleary state Supreme Court ruling, and specifically, how school funding directly affects them. Refreshments and childcare provided. Mon, Feb. 6, 6-7 pm. Free. PRIDE Prep, 811 W. Sprague. tinyurl.com/gp273mc
Coffee With a Cop
Join the Coeur d'Alene Police Department to help foster stronger relationships between police officers and the citizens they serve. No agendas, just an opportunity to ask questions, voice concerns, and get to know the officers in your neighborhood. Thu, Feb. 9, 8-10 am. Bakery by the Lake, 601 E. Front Ave., Coeur d'Alene. bit.ly/2jP3Las ♦
Tell us about your event or other opportunities to get involved.
Submit events at Inlander.com/getlisted or email getlisted@inlander.com.