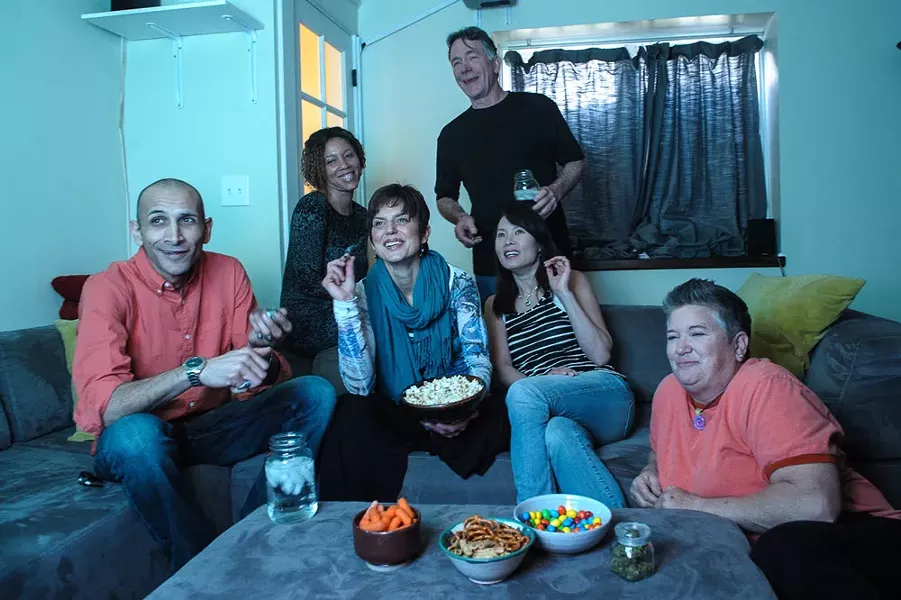 Drug Policy Alliance
Who's buying all the weed in Washington? Seemingly everyone.
July was a historic month, and not just because it was, according to NASA and NOAA, our planet's warmest since 1880. Cannabis retailers in Washington state also raked in $63.6 million in sales, an 18 percent surge from June's total and a new record for the legal market.
The impressive figure probably is a result of the state's decision to integrate its unregulated medical marijuana market with its licensed recreational system. Stores that did not win a "medical marijuana endorsement" were forced to close by June 1, and a huge patient base likely migrated to the 413 licensed shops, of which 362 have medical permits.
That translates into big business for retailers. Headset, a Seattle-based "cannabis intelligence" company, recently sifted through 40,000 legal marijuana transactions made in Washington from September 2014 through this past July to determine who is buying what to foster such steady growth.
Their report identifies the average customer as a 37-year-old male (only 31.1 percent of buyers are women) who prefers traditional buds and spends $647 on cannabis annually. Millennials 21 to 34, however, account for almost half (45 percent) of all customers. Spokane Green Leaf, the city's first recreational vendor, welcomes a similar clientele, albeit one with a few more gray hairs than you'd expect.
"Twenty-one to ninety, man," says manager Jordan Zenisek of her customer age range. "People come in with their grandpas." She says visitors are more often than not on the older end of the spectrum, a demographic they cater to with their veteran discounts. The ratio of men to women who enter the store also defies the Headset findings.
"I would say it's a pretty even balance between men and women," says Zenisek. "They want high THC, and mainly sativas." Not surprisingly, they also want a good deal. Zenisek wagers that the typical customer spends between $30 and $50 per visit, a number reflected in the Headset study ($33 per trip on average).
Perhaps future research will also incorporate the consumer habits of other species in the animal kingdom. "We have a lot of people asking for dog treats right now," says Zenisek. She's not kidding. Non-psychoactive (meaning THC-free) cannabidiol, or CBD, products for pets are being produced and sold as therapeutic treats for the treatment of separation anxiety, hip dysplasia and arthritis. "I have a lot of requests," she says with a chuckle.
CBD has been the subject of scientific studies to gauge its medicinal potential for easing chronic pain and inhibiting tumor metastasization in brain and breast cancer cells. But no, it will not get your dog high. ♦