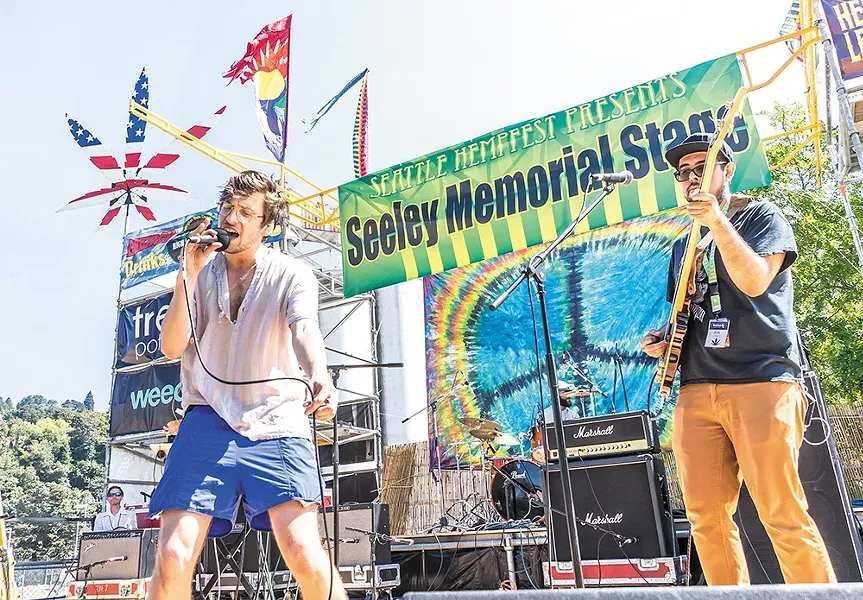 Mark Gladding
Seattle Hempfest is set for Aug. 18-20.
Washington state's recreational cannabis market enters its third full operational year in 2017. Still, the growing industry offers few options in the form of public events for all those green consumers to learn about or explore marijuana's uses and effects. One option — besides subscribing to High Times or reading this publication — is to attend an industry-focused convention. Though many are designed more for marijuana professionals, the following events welcome all curious cannabis connoisseurs.
25th Annual Seattle Hempfest
Aug. 18-20, downtown Seattle waterfront, hempfest.org
This year's quarter-century Hempfest weekend not only celebrates its namesake botanical, but also human rights, equality and freedom. In the heart of the Emerald City, Hempfest proclaims itself the "undisputed 'King of Protestivals' and the largest cannabis convocation in the world." The free, volunteer-run festival hosts more than 400 vendors and six stages of speakers and live music throughout its three-day run. Check out last year's schedule online for a preview of what to expect in 2017 if you've never been, and to see a list of the 25 issues on the official Hempfest platform, like pushing to allow legal home-grows and reforming marijuana regulations in banking, housing and health care.
King Cannabis Expo
Oct. 14-15, Spokane Convention Center, kingcannabisexpo.com
Spokane's first cannabis convention commences this fall, offering two days of a "seed-to-sale" expo on the Convention Center floor. While this event geared toward professionals in all phases of the industry — growers, processors, investors, marketers, retailers, legal experts and more — is largely focused on connecting the dots from farming to the consumer endpoint and everything in between, it also offers a concise look inside the billion-dollar industry for anyone who's thought of becoming a budtender, or perhaps dreams of one day owning their own head shop. Daily admission for the public is $10; exhibition booths range from $1,800 to $10,000 and sponsorships are available. (CHEY SCOTT)